In a shock twist - which we don't think even David saw coming - Simon gave his pal his approval, after he picked Ian and Anne Marshall as his Golden Buzzer act during the latest episode of the ITV talent show.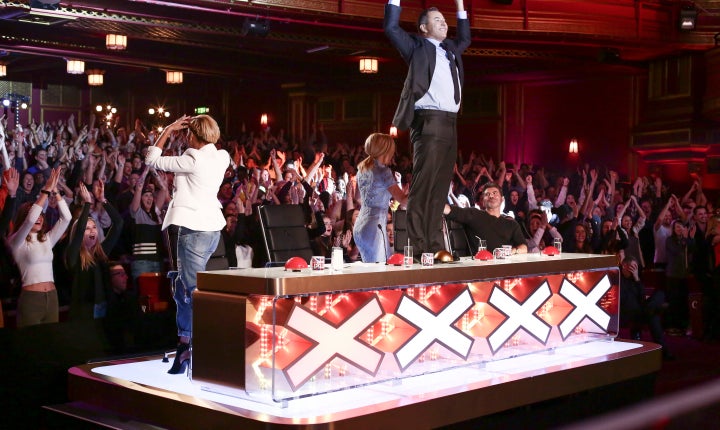 In keeping with his choices in previous years, Lorraine Bowen and Christian Spridon, David opted for a slightly more eccentric act, but Simon was also rather taken with the married couple's off-the-wall rendition of Beyoncé's 'Crazy In Love'.
During their fabulous audition, viewers saw David gyrating to the song, before climbing up on the desk to show his appreciation.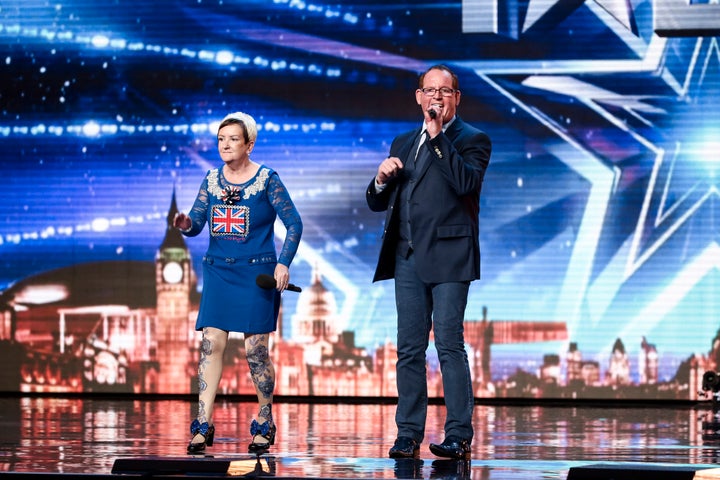 He then walked along the table and stood on the Golden Buzzer, granting Ian and Anne a fastpass to the live shows.
While everyone expected to see Simon with his head in his hands, he then told the couple: "I knew David was going to do that, but actually for once, I get it. It's acts like you that make me love this show and love this country."
David added: "I think you really are the spirit of 'Britain's Got Talent'. You've spent your whole lives doing something else, you have this beautiful relationship, and you picked a Beyonce song for no apparent reason."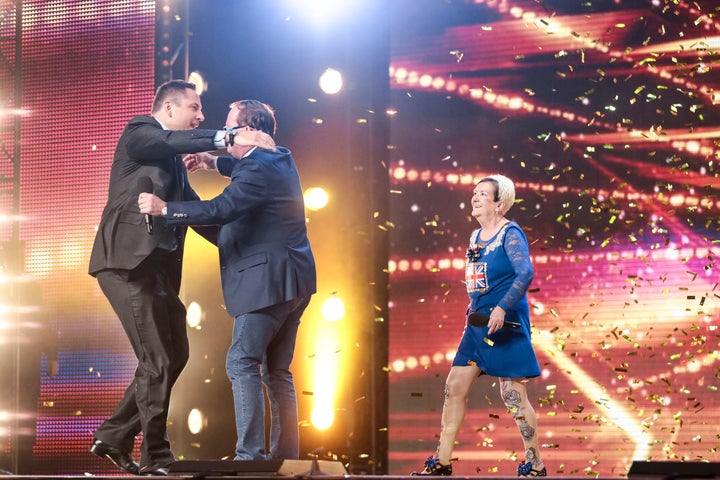 'Britain's Got Talent' continues next Saturday at 8pm on ITV.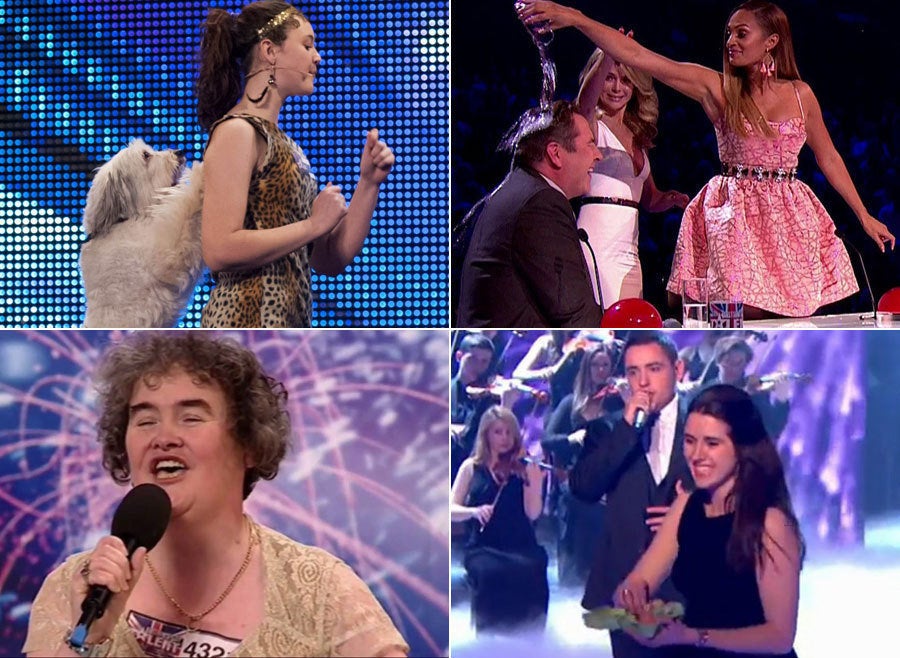 'Britain's Got Talent' Most Memorable Moments