In scenes to air on Saturday's show (30 April), David calls on his mother Kathleen's services when Simon is late for a set of auditions.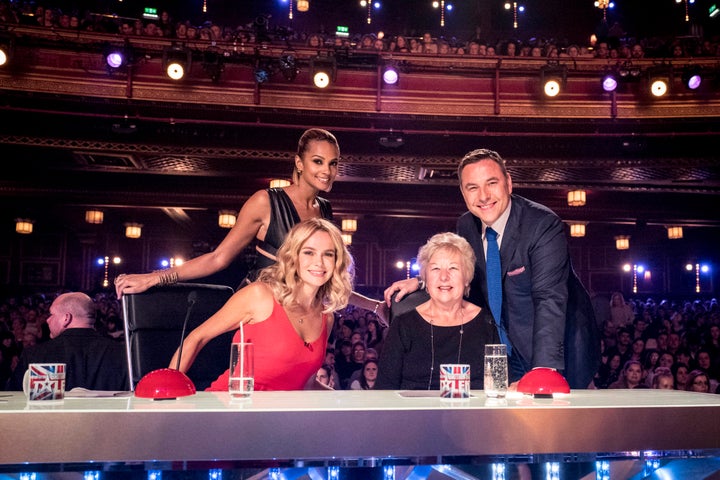 But despite her cute and cuddly exterior, she has no trouble in dishing out harsh words to the contestants or pressing her buzzer.
Kathleen tells one act: "I thought it was nice music ruined by stupid movements."
She says of another: "It was bit bit dull."
"It is weird how much you are like Simon. You're very similar," Amanda Holden remarks.
"You've got a dark side, Mum!" adds David.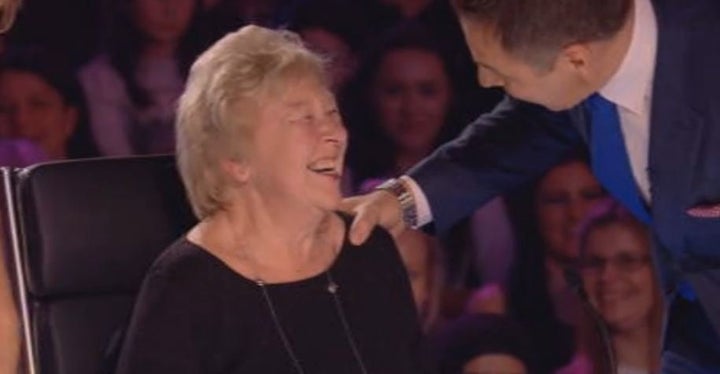 As she fails to be impressed by any of the acts, Ant and Dec go off in search of someone to impress her.
"I like nice male singers, preferably with their tops off," she tells Geordie duo.
"That's exactly what Simon likes, how weird!" David jokes.
Speaking off camera about his Mum's special guest appearance David commented: "Once a year Simon is always very late to the recording so we have to start without him. This year it coincided with my mother being in the audience. So I wondered whether she would want to take Simon's chair. What I was really hoping was that she would use Simon's Golden Buzzer in his absence but she didn't.
"She was great actually, she was very quick to press the buzzer, of course that's the thing people often don't want to do. She was great with her critique and actually some of the audience thought it was Simon! There was no difference."
"It was quite surreal, it was like having a really odd dream about the show. When you have dreams things are not in their rightful place, so I was like, 'What is my mum doing sitting in Simon Cowell's chair on Britain's Got Talent?'.
"I think she did really well, especially as it was completely sprung on her. The hardest thing is to be critical because everyone wants to be liked. But my mum actually didn't mind buzzing people off. She wasn't nasty, she just said it how it was."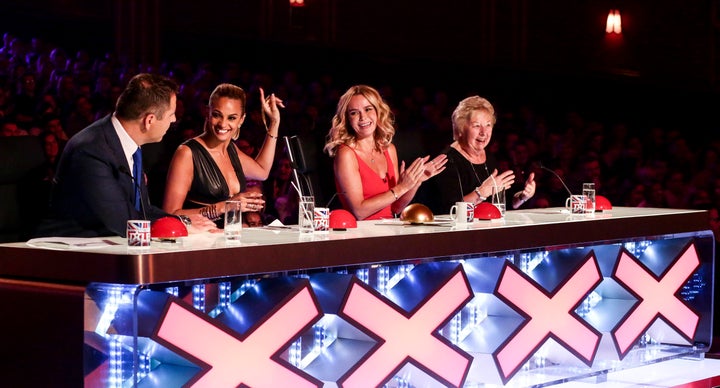 Amanda added: "Kathleen is quite hardcore! David is quite a wuss about pressing his buzzer, he's always last and he never says no. He just doesn't seem to be able to give any criticism that's bad, he's sweet really. But Kathleen, she pressed hers first once, I was like, 'Woah!'. She was like, 'Well no, I just don't think the audience warmed to you!'. She is basically David in a dress and went down like a house on fire. I can see a future for her."
'Britain's Got Talent' airs tonight at 8pm on ITV.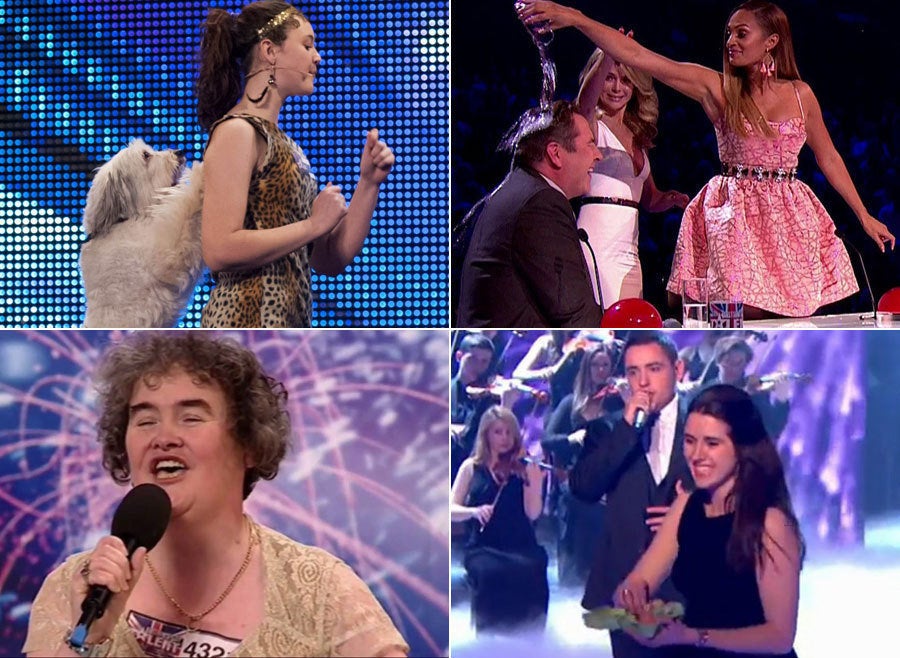 'Britain's Got Talent' Most Memorable Moments