Britain's longest serving, and oldest, poppy seller is set to retire this month after 97 years spent collecting for the annual Royal British Legion appeal.
Former World War Two nurse, Rosemary Powell, who is now 103 years old, first helped her mum sell the red flowers on Richmond Bridge in 1921 when she was just six years old.
Now the widowed Londoner, who lives in a nursing home in Chiswick, says she is ready to sell her last poppy, although she confesses she might still sell a few to other residents.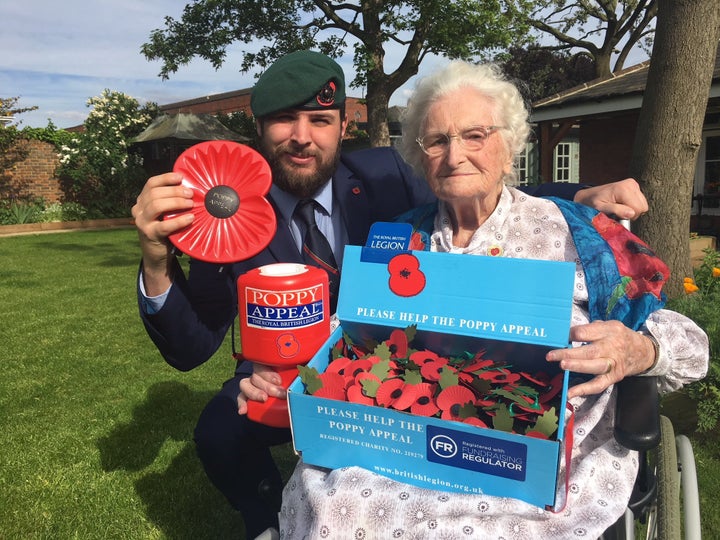 Announcing her retirement, Powell says: "I sold poppies last year – maybe not as enthusiastically as previous years. I'm getting old now."
Powell says the cause has always been "very important" for her, as she has lost several members of her family, in both the first and second world war, including her fiance Robin Ellis.
Powell's father Charles Ashton James was wounded during the Battle of the Somme (July-November 1916), suffering a head injury after being shot.
She also lost two godfathers and three uncles during the first world war.
In World War Two Robin Ellis - a Royal Navy commander - was killed when the Lancaster bomber he was flying in crashed.
Powell also lost her younger brother Peter, who was a major in the British Army.
″We did it in memory of those men who were killed, for their sacrifice," says the great grandmother.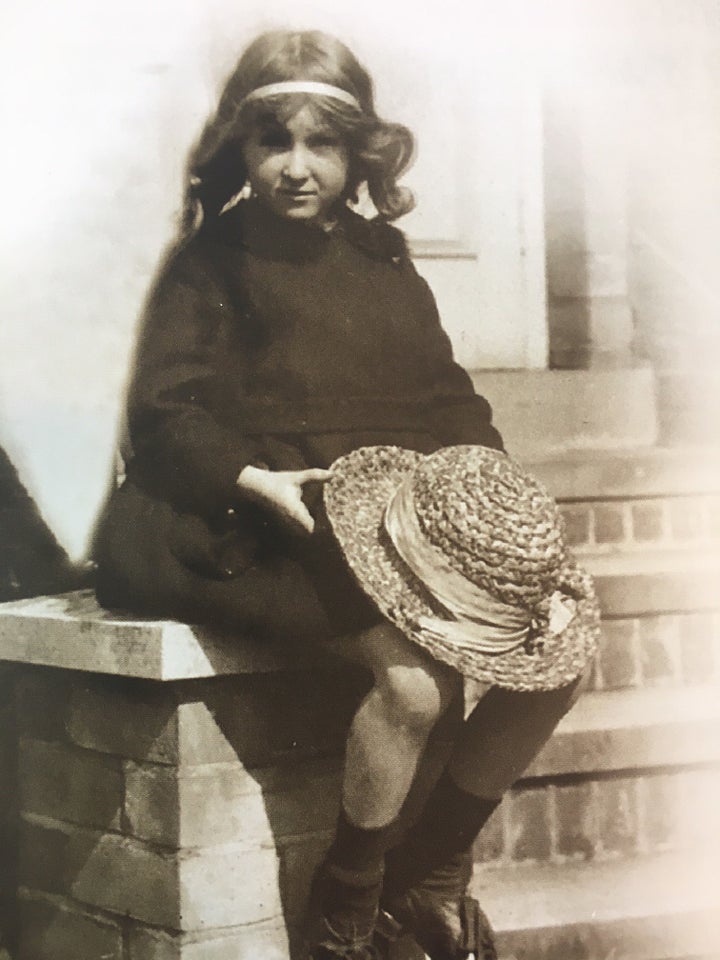 The first time Powell sold the poppies, in 1921, she said her mother Evelyn had to buy red crepe paper to make her own poppies, after they quickly sold out of the originals they'd been given. "She made these very simple little poppies and we soon sold out again. It was the very first one so it really caught the public's attention," she said.
When Powell was sent abroad to work as a civilian nurse, in the Voluntary Aid Detachment (VAD) unit, she continued to fundraise, again making her own.
While living in Africa she made poppies out of paper for Remembrance Day, and sold the French equivalent, blue cornflowers, while living in France with her husband.
Moving back to London, she sold poppies at Kings Mall shopping centre in Hammersmith, London, in 2015 and 2016 and other areas prior to that.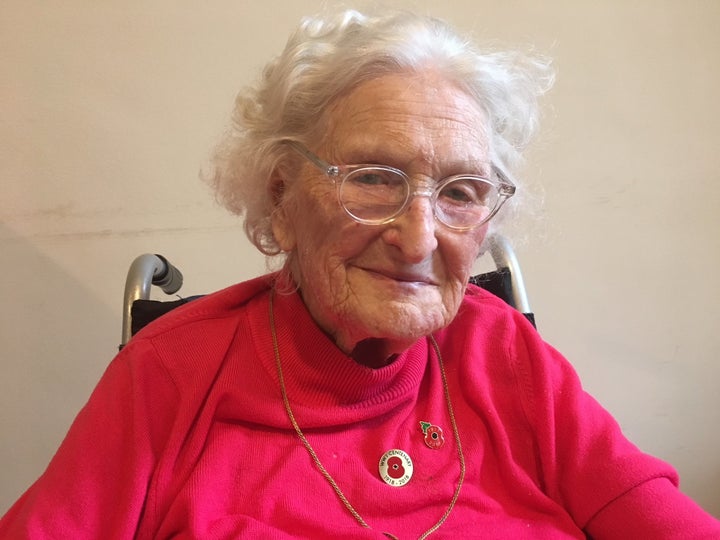 Former Royal Marine Nick Fleming – himself a beneficiary of Powell's fundraising efforts having taken part in Legion-funded rehabilitation courses – described meeting Powell as a "real honour and privilege".
The 28-year-old who was medically discharged from the Armed Forces in 2017 after injuring his leg, says: "I struggle to even comprehend just how many years Rosemary has dedicated to the charity and I am sure she has seen many changes over the years."
Emma Cannings, director of membership and volunteers at Royal British Legion, says the charity was "incredibly thankful for her support over the generations" and that her efforts had been "nothing short of phenomenal".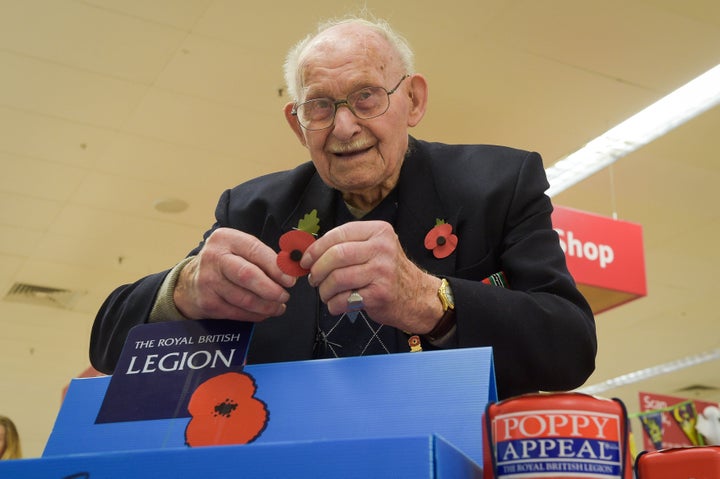 It was previously believed that the oldest poppy seller in the UK was 100-year-old Ron Jones, a survivor of the Second World War and former Auschwitz prisoner of war.
Jones is one of the last living British soldier's to have witnessed the Nazi concentration camp Auschwitz. He also fought in the Middle East.