Three sisters have celebrated their 80th birthday and are Britain's oldest surviving triplets.
Mary Bloxham, Margaret Coleman and Georgina Leech, 80, were born on 20 May 1937 and grew up together in the Hall Green area of Birmingham.
Their mother, Mabel Bloxham, only expected one child and the chances of triplets surviving in the 1930s were very slim.
But the three sisters, born to the family name Bloxham, celebrated their 80th birthday together with their family on Saturday.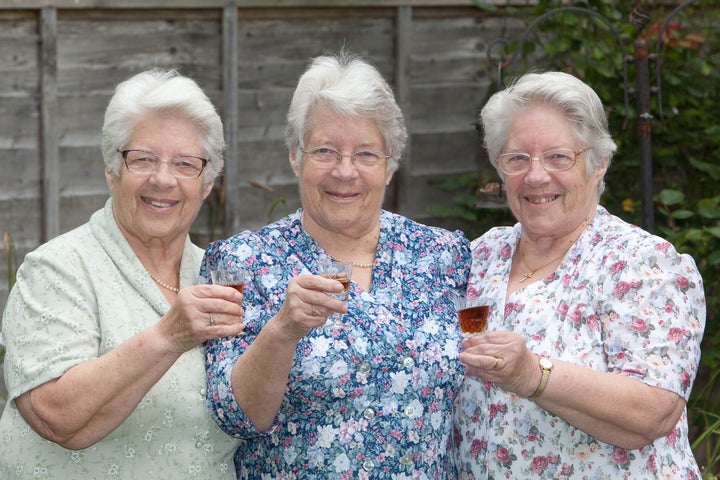 After being born in their mother's bedroom, a piece of coloured wool was wrapped around each of their wrists, pink for Mary, green Margaret and yellow for Georgina.
Since then, their mother made them clothes which included each of those colours.
Mary said: "We always had company and friends and if one of us was playing with a toy, the others wanted it.
"When we were born, only one baby was expected and then obviously three arrived.
"When my mum asked the doctor, he said he thought there was two of us, possibly three.
"My mum asked him why he wouldn't tell her that and he said there was no point because it would have only made her scared.
"I was born first at four and a quarter pounds, Margaret was next at four and three quarter pounds and Georgina was last at four pounds.
"The nurse didn't have any paper to write this on so she found a matchbox and wrote it on that."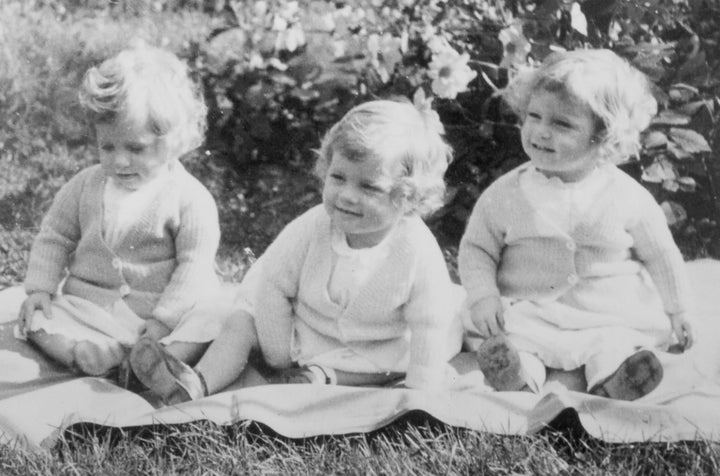 She continued: "My mum put a piece of wool around each of our wrists, I had a pink one, Margaret had a green one and Georgina had a yellow one.
"Our mum made most of our clothes growing up and whatever she made, she always used a bit of pink in mine, green in Margaret's and yellow in Georgina's.
"I worked at Solihull council for 44 years, mainly doing type setting, but when I retired I was the longest serving member of the council.
"All three of us retired at the age of 60. Margaret worked at Boots the chemist for 44 years."
Georgina, a mother-of-two and grandmother-of-four, said: "Margaret got married first in 1962 and she stayed in the Hall Green area of Birmingham with her husband, Michael.
"I got married in 1965 to my husband, John, and I moved to Coventry where I still live 52 years later.
"Mary lived in the family home until 2010 and she now lives next door to Margaret and Michael.
"There will be 19 of us at our 80th birthday, it will just be a family thing.
"We have people coming up from Plymouth, Ipswich and Worcester. My two children are coming over from Coventry."
She added that they were all in the Brownies and Guides and have been involved in the Guides movement for 73 years.
Margaret said: "It's absolutely fantastic and we are having the most fantastic time.
"When we were born we had the King's bounty, which ended up being three pounds between us.
"It was started by Queen Victoria and Prince Albert and my mum applied for it when we were born.
"We received a letter from Buckingham Palace along with a cheque for three pounds."
Mary added: "People can tell us apart more easily today because we haven't lived together for a while.
"But when we were younger and when we dressed the same it was a lot more difficult.
"One time, Margaret and I went down to the shops and an elderly lady came up and started talking to me.
"She told me she knew me from Binley Woods but I said I don't live there that's where my sister Georgina lives.
"Then Margaret walked out the shop and the lady said 'oh now I can see how much alike you are', so I said no, that's my other sister.
"A lot of people say we are alike. We are the same size and our hands and fingers are the same, that sort of thing.
"We have never ever fallen out. We used to squabble and argue a bit but all families do.
"Margaret and I live next door to each other but we make sure we ring once or twice a week.
"Our brother, Eric, was four-years-old when we were born but he's our only other sibling."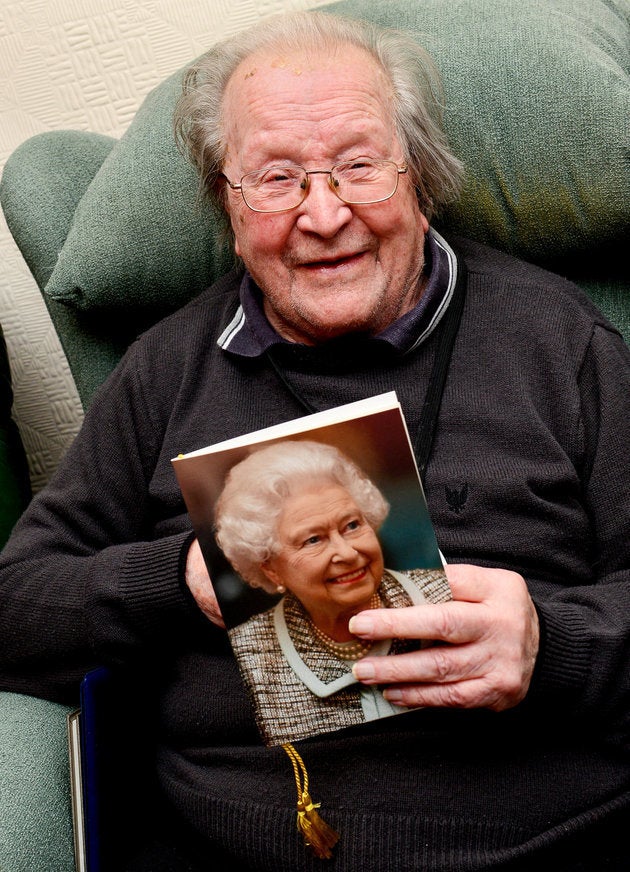 Elderly People Reveal Their Top Tips For Longevity