Susie Kasteel and her sisters Sarah and Naomi Carter are all huge Disney fans.
So when Susie married her husband Luke earlier this year, the sisters performed a joint maid of honour speech perfect for the occasion.
They put together a medley of Disney songs, including 'Be Our Guest' from 'Beauty and the Beast', 'I'll Make A Man Out Of You' from 'Mulan', 'Can You Feel The Love Tonight' from 'The Lion King' and 'A Whole New World' from 'Aladdin'.
But instead of singing the usual lyrics, they rewrote the words to tell a few home truths about Kasteel.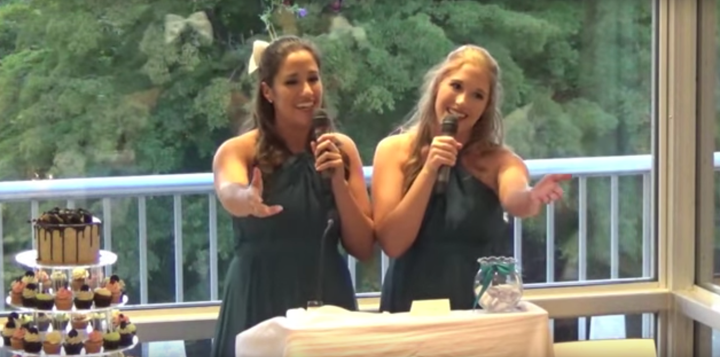 The guests were informed the bride hoards candle sticks, eats McDonald's when she's stressed and takes forever to pick an outfit before a night out.
But thankfully, Susie saw the funny side.
"You can hear her chiming in with background vocals during 'Can You Feel The Love Tonight.'"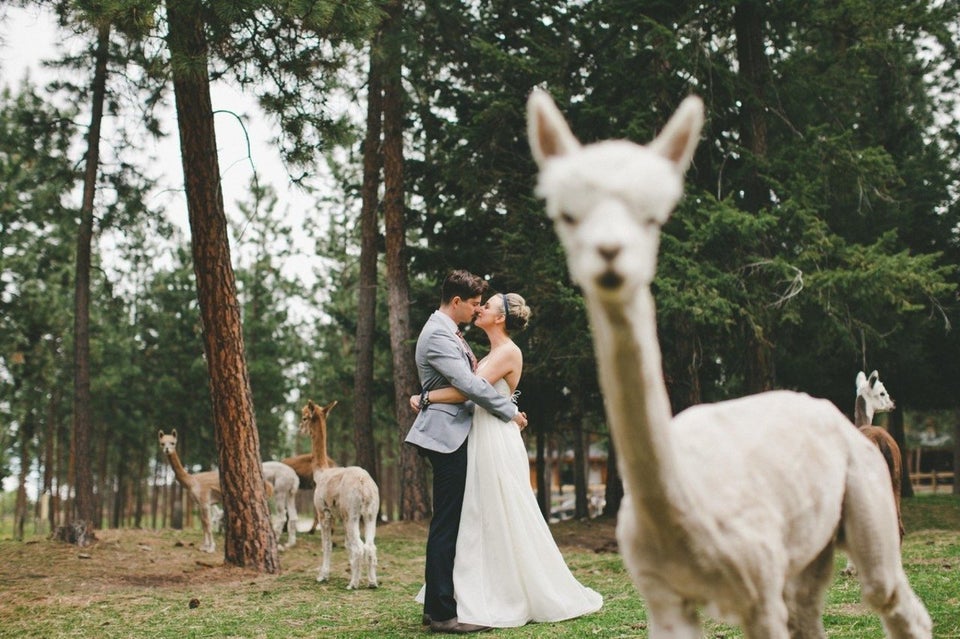 Funny Wedding Photobombs