The transport secretary told MPs that it was believed that it was "not a drone incident" and although air accident investigators said that had not ruled out a drone strike, there was no evidence to support the suggestion.
The pilot of flight BA727 from Geneva in Switzerland reported being hit as the Airbus A320 approached the west London airport on 17 April with 132 passengers and five crew on board.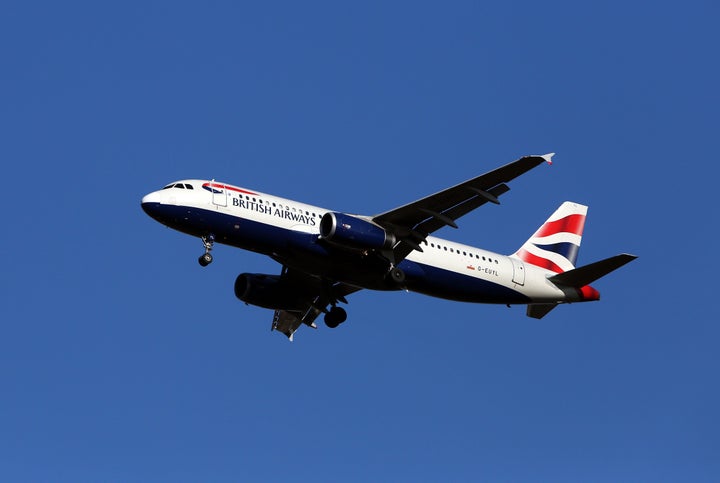 Scotland Yard said that they believed the incident occurred about 1,700ft in the sky above Richmond, south-west London.
BA said the aircraft landed safely and was examined by engineers before being cleared to take off on its next flight.
Police said officers searched a "wide area" for suspects or debris but nothing was found.
It had been thought that the incident was the first drone collision with an aircraft in the UK.
Goodwill said the government was looking at the possibility of introducing a drone registration scheme in the UK, similar to ones already in place in Ireland and the US.
This follows a number of incidents involving drones at Heathrow, with several near misses between flights and unmanned aircraft in the last year.
The Civil Aviation Authority advises that drone operators must be able to see the craft at all times and must not fly above 400ft.
Drones fitted with cameras must not be flown within 50 metres of people, vehicles or buildings, or over congested areas or large gatherings such as concerts and sports events.
A report in March by the UK Airprox Board (UKAB) found there were 23 near misses between drones and aircraft in the six months between April and October last year, including two at Heathrow.
Popular in the Community