A British-Iranian mother who has been detained in Iran for more than 150 days has been jailed for five years, her husband said.
Nazanin Zaghari-Ratcliffe, from Hampstead, north-west London, was sentenced on Tuesday on charges that "remain secret", Richard Ratcliffe said, according to The Press Association.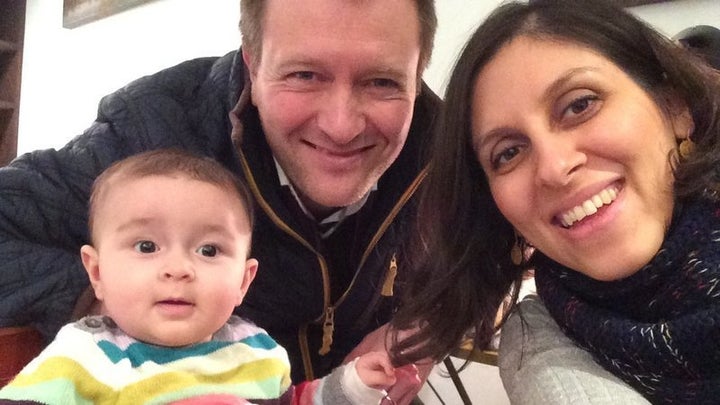 The little girl, who celebrated her second birthday in June without her mother or father, is being cared for by her grandparents in Tehran who speak little English.
The exact charges have not been revealed to Zaghari-Ratcliffe, her husband said, but when she asked the prison guard next to her he clarified they were "national security charges".
The five-year sentence, expected to be served in the high security Evin prison, was handed down by Judge Salavati of the Revolutionary Court on Tuesday - the day after the UK and Iran upgraded Embassy relations.
Zaghari-Ratcliffe phoned her husband on Friday morning to confirm the sentence, which he branded "a punishment without a crime".
The charity worker who, according to Ratcliffe, suffered dangerous weight loss, lost some of her hair and became virtually unable to walk since being imprisoned, sounded "angry" on the phone, he said.
He said: "One of the things that was good to hear in her voice was that she was angry, which I took as a sign that she was stronger than she might have been.
"I think it's obviously just really tough for all of us in different ways - for her because she's powerless."
Zaghari-Ratcliffe expressed her disbelief, saying: "Five years is ridiculous. For what? We will appeal. But I don't know how long it will take, how long it will last. Months?"
She told her husband she found Evin prison "horrendous", and preferred to stay asleep dreaming rather than "wake up each morning and remember where I am".
She said she missed her daughter, asking: "Do you understand what it is like to be a mother kept away from her child this long? I have missed over a fifth of her life."
The mother added that she was "sick" of being used in negotiations, and that the stress of the past five months had made her parents' hair turn white.
In August, Prime Minister Theresa May raised concerns about Zaghari-Ratcliffe along with a number of other dual nationals held in Iran in a telephone call with President Hassan Rouhani.
And on Monday, Britain appointed its first ambassador to Iran since 2011, which the Foreign Office called "an important step forward in the two countries' diplomatic relations''.
Ratcliffe said: "Nazanin's detention and charges have always felt like she and Gabriella are being held as a political bargaining chip for internal and international politics.
"The fact that she was sentenced with unrecognisable charges the day after the UK Embassy was upgraded makes this all the clearer.
"Why the Revolutionary Guard wishes to manoeuvre the judiciary to announce through me the sentence but not the charges I do not know," he added.
Continuing, he said: "I told her she has nothing to apologise for. Her head will always be high.
"She is much loved, over 800,000 people have signed her petition, and I have thousands of messages for her to read one day. They keep me going now. They will be so important for her journey back once this cruelty is over.
"I told her we so look forward to having her home."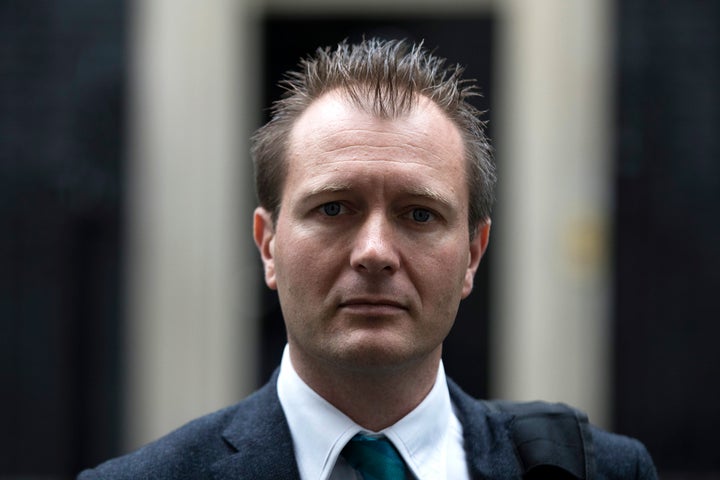 The Foreign Office said it was "deeply concerned" by the reports and that the Prime Minister and Foreign Secretary Boris Johnson would continue to raise Ms Zaghari-Ratcliffe's case with their counterparts in Iran.
A spokeswoman said: "We have been supporting her family since we were first made aware of her arrest and Minister for the Middle East, Tobias Ellwood, met the family this week to reassure them that we will continue to do all we can.
"While we continue to press the Iranians for consular access and for due process to be followed, we also stand ready to help get her daughter back safely to the UK if requested."
Monique Villa, the chief executive of the Thomson Reuters Foundation, where Zaghari-Ratcliffe is a project manager, said she was "outraged".
She said: "I want to reiterate my total support to Nazanin and her family in these terrible circumstances and I ask the Iranian authorities to release her as soon as possible.
"I am convinced of her innocence and reiterate that she had no dealings with Iran whatsoever in her professional capacity at the Thomson Reuters Foundation."
Amnesty International's Individuals at Risk campaign manager Kathy Voss said: "This is extremely depressing but probably not unexpected news.
"Iran's Revolutionary Courts are notorious for handing down prison sentences after grossly unfair trials.
"From all the reports we've seen, Nazanin's case has been a complete travesty of justice throughout - beginning with her protracted secret detention, then the unsupported accusations from officials, and culminating in this week's out-of-the-blue sentence."