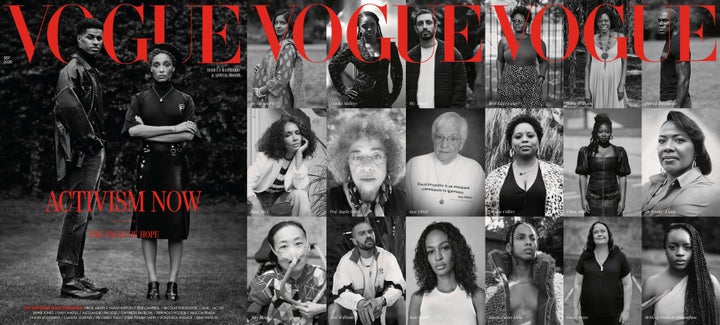 Listen to our weekly podcast Am I Making You Uncomfortable? about women's health, bodies and private lives. Available on Spotify, Apple, Audioboom and wherever you listen to your podcasts.
From Black Lives Matter to campaigns raising awareness of mental illness, 2020 has been a year of activism – and it's celebrated in British Vogue's September issue.
Marcus Rashford graces the cover for his work campaigning to end child poverty in the UK. The footballer used his platform to force a government U-turn during the pandemic, after officials cut the food voucher scheme over the summer holidays – at a time when families were already struggling.
"If I didn't put myself out there and say: 'This is not okay and it needs to change,' I would have failed my 10-year-old self," Rashford says in the edition.
He's joined on the cover by model and mental health campaigner Adwoa Aboah, who's founder of the online community Gurls Talk.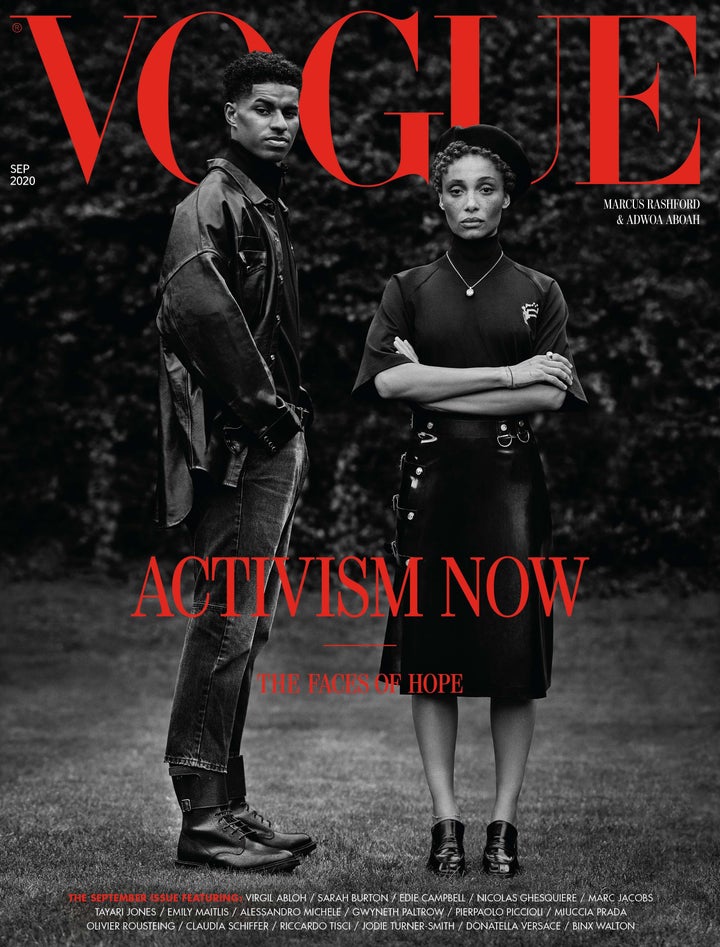 "For some time, it's felt to me to have been quite a box-ticking approach to racial justice, mental health, sustainability," Aboah says. "Now I have hope it's changing. I don't think you're going to get away with just spraying perfume on the situation anymore."
The pair were photographed by Misan Harriman – the first Black male photographer to shoot any cover of British Vogue in its 104-year history and the first Black photographer for any September Issue of British Vogue.
In total, the September Issue includes 40 activists, dubbed 'The Faces of Hope', who are doing big things to challenge the status quo and improve lives.
Here's just a snippet of their achievements.
Patrisse Cullors – Artist and political strategist who is the co-founder of Black Lives Matter and also the founder of Reform LA Jails.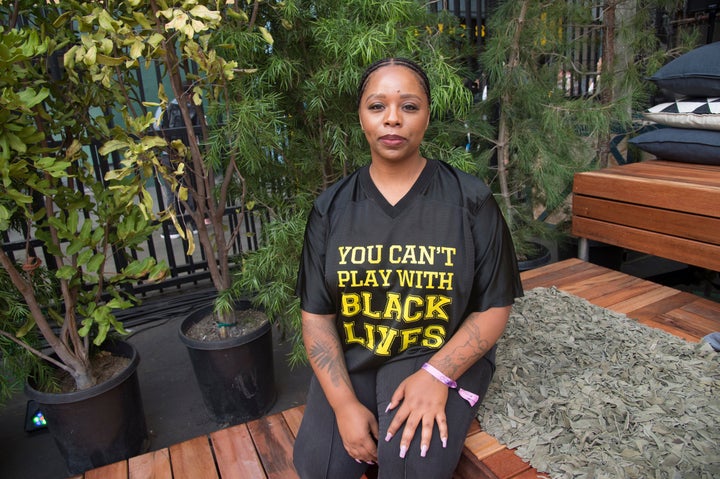 Claudia Walder – As editor and founder of disability platform Able Zine, Walder aims to increase representation for disabled and chronically ill creatives, young people and communities, both online and IRL.
Phyll Opoku-Gyimah – Also known as Lady Phyll, she's the co-founder of UK Black Pride and an LGBTQ human rights activist.
Tamika Mallory – As one of the organisers behind the Women's March, the social justice activist is a prominent voice for women's rights. She also uses her platform to support Black Lives Matter and call for better gun control in the US.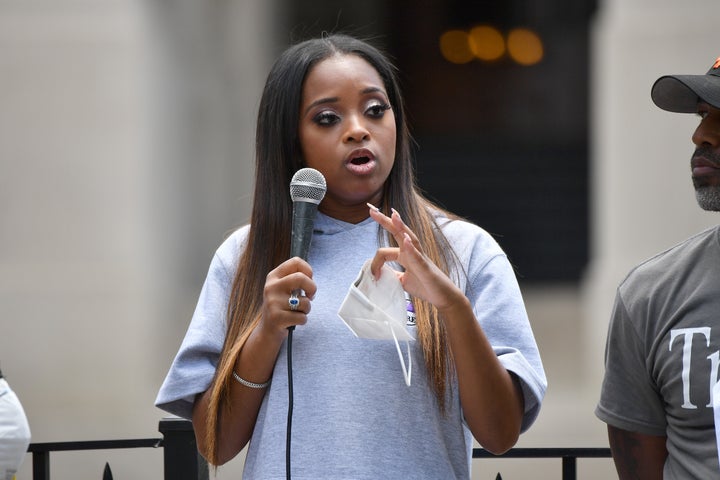 Janet Mock – The writer, director and activist has published two bestselling memoirs about her journey as a trans woman. She's also written and directed shows, including Pose and The Politician.
Lavinya Stennett – As founder and director of the education social enterprise The Black Curriculum, Stennett seeks to ensure Black history is not erased in schools.
Patrick Vernon – The social campaigner and cultural historian is a vocal supporter for the rights of the Windrush generation.
Jane Elliott – As a teacher and diversity trainer, she's known for her work as an anti-racism educator for decades.
Dr Bernice King – The youngest child of civil rights leader Martin Luther King Jr is now the CEO of Martin Luther King Jr Centre for Nonviolent Social Change.
Professor Angela Davis – An academic, philosopher and political activist, known for dedicating her life to human rights activism.
Dr Meenal Viz – The NHS doctor protested about the lack of PPE available for healthcare workers during the pandemic. She stood outside the prime minister's residence on Downing Street, carrying a banner, while pregnant.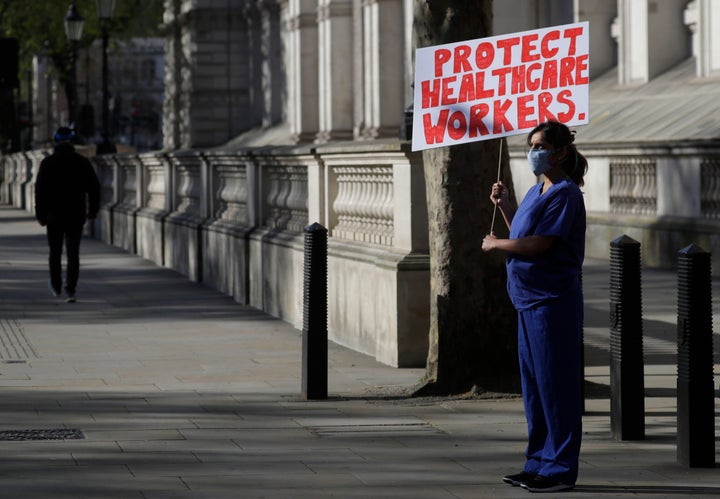 Fiona Dwyer – CEO of anti-violence against women charity Solace, which has been helping women and girls in London and beyond for more than 40 years.
Patrick Hutchinson – Personal trainer who was widely praised for rescuing an injured man during a far-right protest. Hutchinson was supporting Black Lives Matter in London, but carried the man (reported to be from the opposing group) to safety over his shoulder.
Alice Wong – The disability activist, writer and podcaster is also the founder of The Disability Visibility Project, dedicated to amplifying disabled voices in the media.
Anna Taylor – 19-year-old climate justice activist who has been leading the youth climate strike in the UK, all while studying.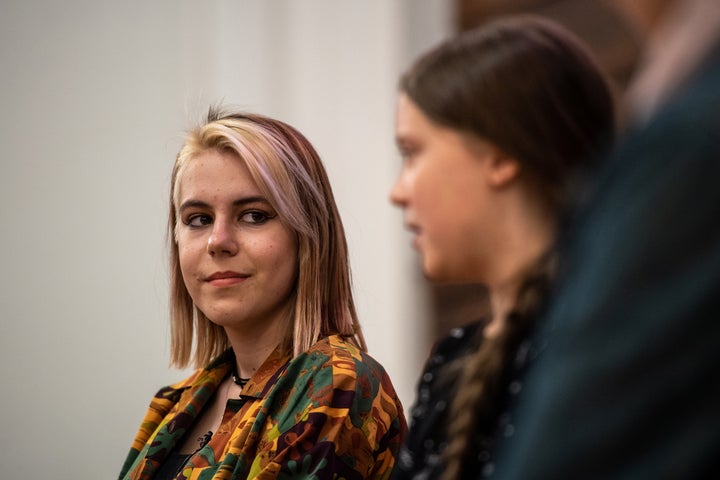 Janaya Future Khan – An international ambassador of Black Lives Matter who has helped the movement grow globally.
Yvette Williams – As co-founder of the Justice 4 Grenfell campaign, Williams works to seek safe housing and support for victims of the tower fire and their families.
Mireille Cassandra Harper and her mother, Elaine Harper – Mireille's '10 Steps to Non-Optical Allyship' guide went viral after the death of George Floyd. She's photographed in the issue alongside her mother, who campaigned against the imprisonment of Nelson Mandela during the 1980s.
Quinn Wilson – We have creative director and activist Quinn Wilson to thank for creating Lizzo's videos.
Jari Jones – The actor, trans model and activist was the first Black trans woman producer of a film at the Cannes Film Festival.
Brittany Packnett Cunningham – As a social justice activist, educator and writer, she was once cited by Barack Obama as a leader whose "voice is going to be making a difference for years to come".
Doreen Lawrence – The mother of murdered teenager Stephen Lawrence, who tirelessly works as an anti-racism campaigner as founder of the Stephen Lawrence Charitable Trust.
Imarn Ayton – An anti-racism activist and actor who was among the organisers of the Black Lives Matter protests in London this summer.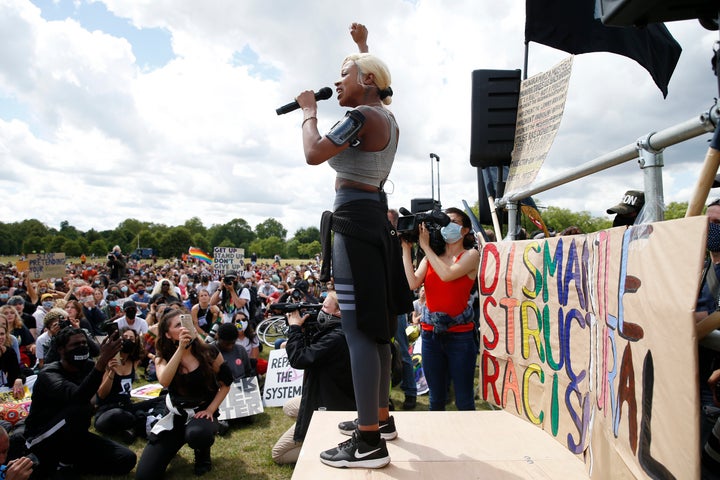 Brianna Agyemang & Jamila Thomas – These are the music executives and creators of #theshowmustbepaused movement.
Alaa Salah – The Sudanese student is famous for demanding the end of President Omar al-Bashir's 30-year dictatorship.
Munroe Bergdorf – A model and activist who uses her platform and own experience to campaign for trans rights.
Kendrick Sampson – Actor and activist who has spoken out about structural racism, telling of how he was shot by seven rubber bullets while joining a protest over the death of George Floyd.
iO Tillett Wright – The writer, producer and social justice activist helps educate the masses about gender through their work.
Joan Smalls – Smalls has become an anti-racism activist, calling out the fashion industry for its lack of diversity.
Temi Mwale – Racial justice campaigner and founder of youth and community empowerment organisation The 4Front Project.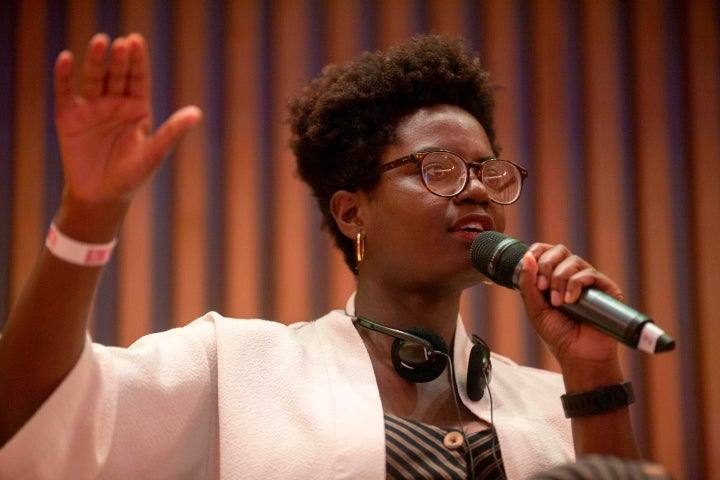 Layla F Saad – Bestselling author of Me and White Supremacy, which aims to help readers see the impact of white privilege and white supremacy in their lives.
Bethann Hardison – The former model advocates for greater diversity in the fashion industry.
Jesse Williams – Actor, director, producer and educator, who has used his platform at awards ceremonies to condemn police brutality.
Vanessa Nakate – Founder of the climate justice organisation, The Rise Up Movement.
Riz Ahmed – British actor and activist, who has spoken about negative stereotyping of Muslims, both in the UK and abroad.
Vogue September issue is available via digital download and on newsstands Friday August 7.