Brits have increased the amount they recycle enormously since the year 2000 but how well each household recycles varies massively from room to room.
While nine in 10 adults in the UK say that they now recycle their kitchen waste, four in 10 admit they don't always recycle bathroom items.
This means around 30,000 tonnes of recyclable bathroom waste needlessly ends up in landfill every year. And more than half of us (54 per cent) are still putting household items in the rubbish bin that could be recycled.
Speaking to HuffPost UK, Craig Stephens, campaign manager at Recycle Now, said: "Look in the bathroom. We're great for recycling in the kitchen, [it's] common place, but the bathroom is the key one. There's so many recyclable items in there: shampoo bottles, fake tan bottles, cardboard packaging. It's a whole treasure trove of recycling in there."
Recycle Now recommends hanging a bag on the back of your bathroom door for your empty shampoo bottles and other toiletries waste so it can easily be deposited in the main recycle bin.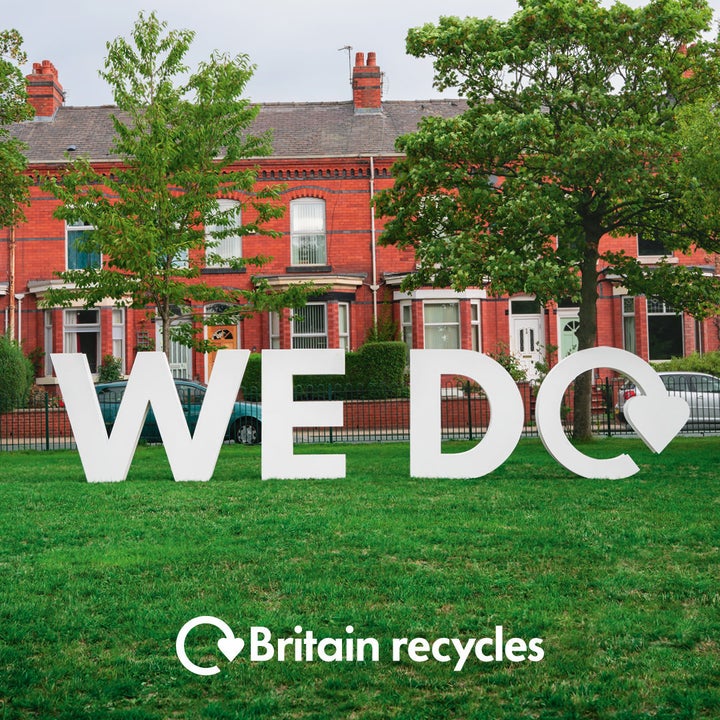 As well as plastic toiletry bottles, other key recyclable items people are needlessly throwing away include foils, aerosols and plastic cleaner bottles, said Stephens.
Recycle Now is the body behind Recycle Week (September 24 - 30), which is now in its 15th year. The group works with local businesses and councils up and down the country to promote recycling and dispel myths about what can and cannot go in what bin.
Two thirds of households put items in their recycling bin which they shouldn't.
"People put plastic bags and wrapping, toothpaste tubes, orange juice cartons, bubble wrap, crisp packets and a few other things in their recycling bins, but these can't be processed," said Stephens.
Other offending items include pizza boxes and babies' nappies (though a Dutch firm recently announced a pilot for recycling the latter). This meant 4 per cent of recycling waste was rejected in England in 2015. That may not sound like much but equates to 417,000 tonnes of landfill rubbish.
A key obstacle to better recycling rates is the fact that waste collection is the responsibility of local councils with different areas capable of collecting and processing different items. This leads to some areas of England outperforming others:
South Oxfordshire recycles the most of any local authority in England with 67 per cent of its waste being reused.

Newham in London, is the worst-performing area for recycling in England, recycles just 15 per cent.

Tonbridge and Malling, and Rotherham councils offer no plastic recycling collection at all.
Since 2000, the percentage of waste recycled in the UK has increased from 10 to 45 per cent, but growth has stagnated in recent years.
This year's Recycle Week is focused on promoting the rising rates of recycling. Recycle Now is linking up with organisations nationwide to hold events, run promotions and energise local campaigns.
Find out more about activities in your local area here.