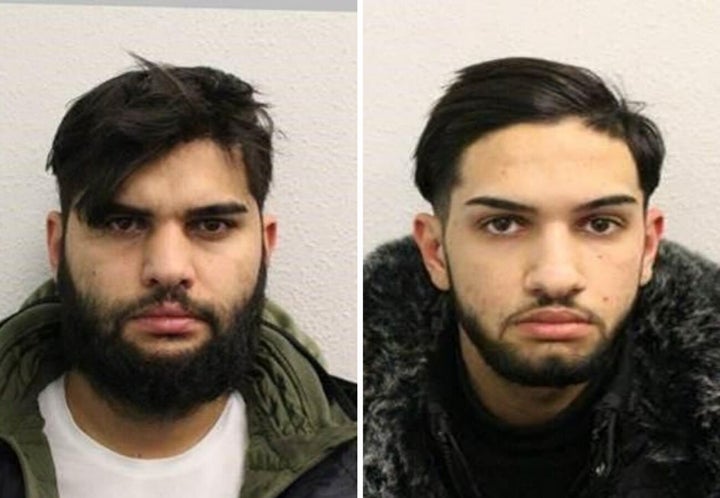 Two brothers have been jailed for trafficking a 20-year-old woman and forcing her into sex work in London.
Ilcic Dumitru, 19, of Plumstead High Street, was sent to prison on Friday for more than 15 years for facilitating the trafficking of the victim, conspiracy to hold a person in servitude and being involved in the supply of cocaine, a Class A drug.
His older brother Ioan Dumitru, 24, of Balgowan Street, was imprisoned for 16 years for conspiracy to arrange or facilitate the trafficking into the UK a person for sexual exploitation and conspiracy to hold a person in servitude.
The victim, from Romania, was told that she would be working in a factory on her arrival in the UK.
A ticket was bought for her, and she arrived in early April 2019, with the brothers then taking her to a house in Plumstead where two other Romanian women were already living. Her travel documents were then taken.
On her first night in the UK the brothers told her to dress in "sexy clothes" and drove her to north London, where she was told she would be working on the streets.
Despite telling the brothers she had never done sex work before she was forced to find customers, with Ioan threatening to "break her head" if she failed to make money for them.
Soon after her arrival she became pregnant when a client's condom split, but she was forced to continue working under a threat of violence from the two brothers – sleeping with up to 15 men a day and making up to £1,000 a day, which was taken straight from her.
She was regularly beaten by Ilcic and Ioan, and was banned from leaving the house alone. Approximately seven months into her pregnancy she was forced into an attempted abortion.
It was around the same time that a client asked her if she was in touch with her family in Romania, and she told him about some of the abuse she had suffered. A week later the unknown man came to see her again and gave her a small mobile phone which she hid.
Two Romanian officers, who are seconded to the UK to help with international affairs with Romania, were instrumental in helping detectives, working with a team of officers to arrest the brothers. The pair were convicted in December 2019 after pleading guilty to the charges against them.
Detective Inspector Grant Anderson, from the Met Police's Modern Slavery and Child Sexual Exploitation (MSCE) unit, said: "This was an awful crime which subjected a vulnerable young woman to a hideous way of life. We know she will never forget her time in captivity but I can report she gave birth to a healthy baby boy.
"I hope she now has some closure after knowing these men will be behind bars for a long time.
"We are committed to bringing these offenders to justice and will continue to work with local and oversea partners to do this."