Triathlete Jonny Brownlee has said he will be "thankful for the rest of my life" to his brother for carrying him over the finish line in scenes that have gone viral around the world.
Alistair told the BBC in the interview that his initial thought when he saw his brother swaying metres from the line was "what an idiot" - and that he wondered afterwards if he had done the "right thing".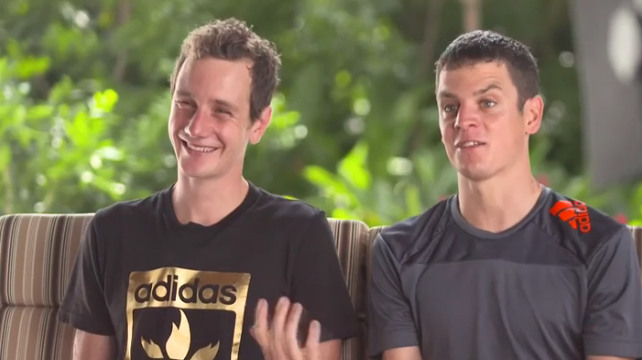 "I'll make him remember it," joked Alistair, as the pair relived the moment when Jonny began to stagger due to dehydration in the final stretch of the event in Mexico on Sunday.
Jonny praised his brother for sacrificing his own shot at winning to help him, saying: "I know Alistair's a competitor and he would have wanted to come second in that race, and he had the chance to do that."
"I had the chance to win!" interrupted Alistair incredulously.
"Oh, yeah of course," Jonny corrected himself. "But he threw that away to help me out. Obviously it takes a very strong and good person to do that.
"Sometimes in sport we talk about winning is the most important thing in the world, and a lot of the time it is," said Jonny, "but maybe, yesterday, helping a brother out was more important, so all I can do is say thank you.
"I will be thankful for the rest of my life."
Alistair told the BBC he initially thought "what an idiot" when he saw Jonny faltering near the finish line.
"I thought... he could have won this race so easily and he's being tactically just ridiculous, and yeah, just serves him right really.
"I've been telling him all week, 'You can win this race at the end, you can jog around, easy,' so that was actually my first reaction."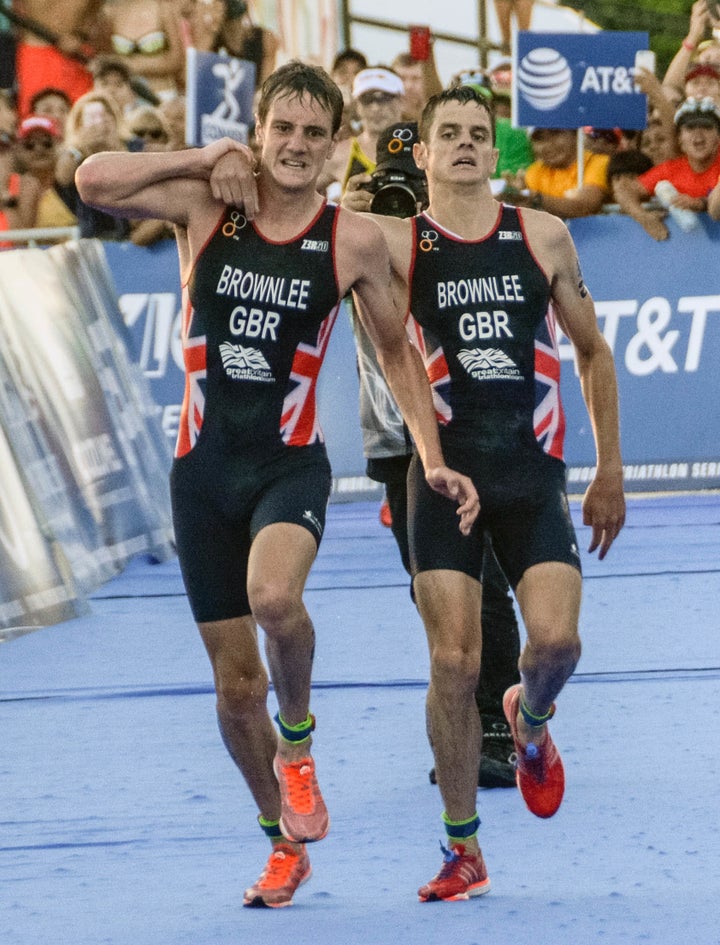 "Then I didn't really think too much about what I did next. I didn't even give it a second thought really. I thought I've just got to help get him to the finish line."
"I just thought 'I've been in that position', you know?" he said, referencing a race in London where he struggled and many runners passed him but none helped him.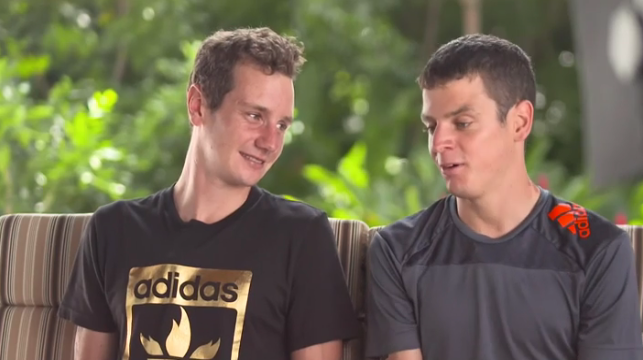 But some have questioned whether the assistance Alistair gave his brother was allowed under triathlon rules, with suggestions Jonny should have been disqualified.
An appeal by the Spanish Triathlon Federation to disqualify Jonny has been dismissed by the International Triathlon Union, citing a rule which states athletes may help each other.
Alistair admitted he has spent time wondering if he made the right call. "Would he have received medical attention quicker if I'd just left him? Is it the wrong thing to carry someone over the line?" he asked.
"The reaction's been nice for that, to reassure me a bit that it was the right thing to do."
"Sport is a beast with two heads isn't it? You have to be a massively competitive person in the world to win stuff, but then also there is the room to do really kind of special things as well."