The 66-year-old musician was half-way through singing 'Waitin' On A Sunny Day' when he spotted Hope fist pumping to the song.
Donning a lime green jacket and pink hat, it was hard for the singer to miss her enthusiastic dancing in the front row.
After a few minutes of watching Hope, Springsteen reached out his hand and invited the four-year-old on stage. An offer that she slowly accepted.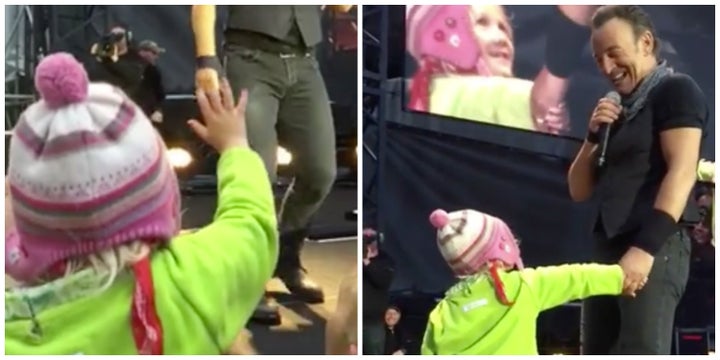 The pair held hands and danced around to the song.
And then the magic happened.
Springsteen sung the first line of the chorus then pointed the microphone at Hope and she perfectly sung: "Waitin' on a sunny day, gunna chase the clouds away."
The crowd let out a huge cheer and Springsteen looked pretty gobsmacked that Hope knew the words.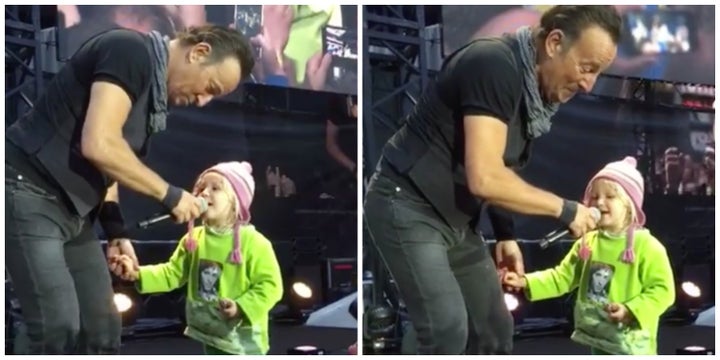 After a short duet, Hope intended to head off stage back to her parents, but Springsteen picked her up, placed her on his shoulders and danced to the rest of the song.
The Facebook video was uploaded by Thomas Andersson on 29 June and was viewed nearly six million times in six days.
It was also shared 87,000 times.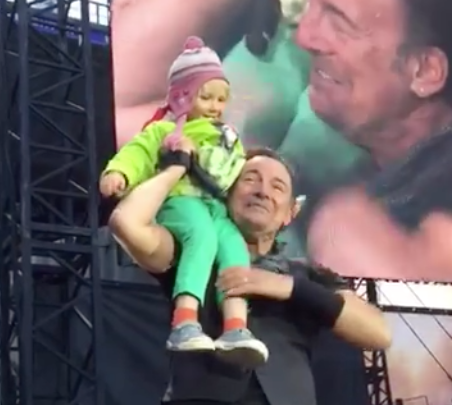 "That is a memory that will last for the rest of that little girl's life," one fan wrote.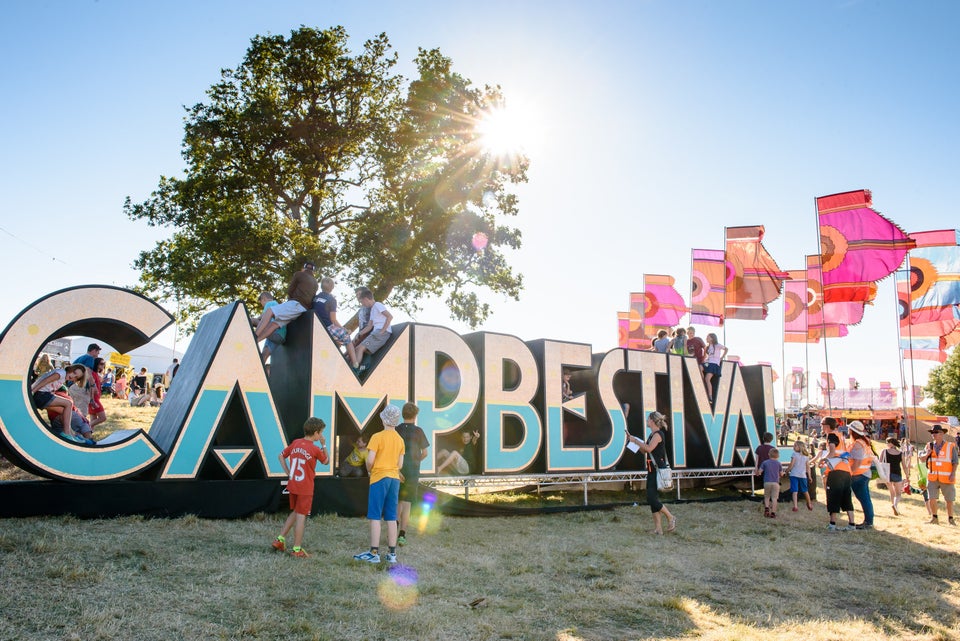 10 Things You Only See At Camp Bestival