A Brunel University student has been arrested following reports a 'killer clown' was brandishing a chainsaw on the London campus.
Police were called after the 19-year-old was allegedly seen scaring members of the public with a chainsaw while dressed in a gold clown costume and curly red wig.
The student, known only as Kenny, was arrested on Tuesday on suspicion of a public order offence in connection with the incidents on Saturday evening and Sunday morning.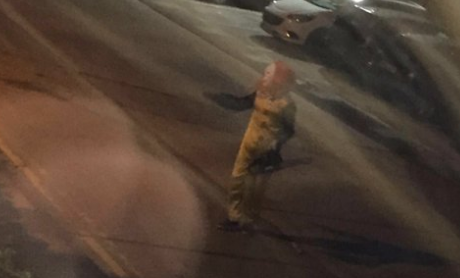 He has since been bailed pending further police enquiries.
A Metropolitan Police spokesperson said: "Police in Uxbridge investigating a series of public order offences at Brunel University on Kingston Lane have made an arrest.
"It was reported that between 19:30hrs on Saturday, 8 October and 01:30hrs on Sunday, 9 October, a man dressed in a clown costume had deliberately frightened a number of people.
"The incident was reported to police on Tuesday, 11 October. On the same day, a 19-year-old man was arrested on suspicion of a public order offence.
"He was taken to a west London police station and has been bailed pending further enquiries to a date later this month."
"It was a pre-planned video for my YouTube channel - everyone in the video are my friends and we had planned it," he said.
"I also took my mask off beforehand and told everyone filming me: 'I'm not harming anyone I'm just filming a video'.
"Of course the YouTube video looks like I'm chasing randomers, but that's the whole point - to make it look like that (to) give people shock value so they share it more," Kenny added.