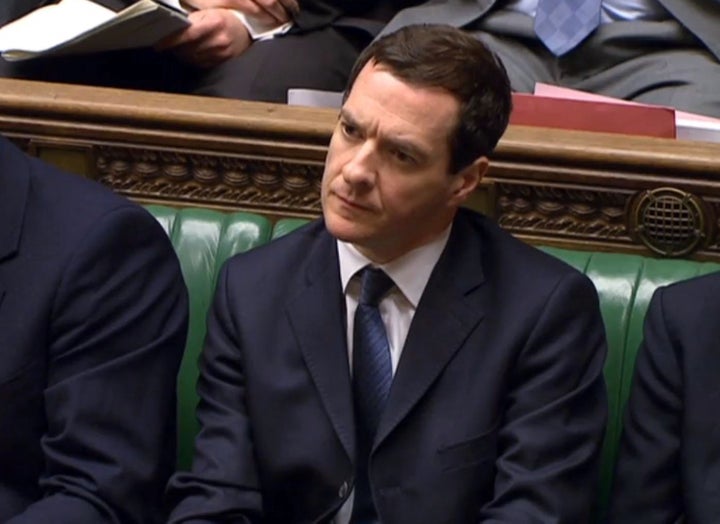 George Osborne's hopes of becoming leader of the Conservative Party if David Cameron quits in the near future have "sunk without a trace", according to David Davis.
The chancellor has been left battling for his political future after Iain Duncan Smith resigned as work and pensions secretary in protest at the cuts to disability benefits which were a key part of Osborne's Budget.
Speaking to the BBC on Monday morning, Davis, who challenged Cameron for the leadership in 2005, said the prime minister should consider moving Osborne from the Treasury.
Asked by presenter Victoria Derbyshire if Osborne's hopes of succeeding Cameron as Tory leader and prime minister were dead, David said: "Not ever. If the leadership election were to be in the next six months, I think he would be sunk without trace."
He added: "It doesn't kill him forever, but I think at the moment it's quite hard."
Davis said it would be "in his own interest" for Osborne to be shuffled out of his current job.
"There have been interesting reflections over the weekend whether it would be George for David, at some point, to move him somewhere else, foreign secretary or home secretary or something," he said.
"Very, very few people go straight from being chancellor to being prime minister, and when they do, it's not always a success. Gordon Brown was the last one."
Cameron is due to step down as prime minister at some point before the 2020 general election.
""If the leadership election were to be in the next six months, I think he would be sunk without trace""
Davis also said he was "very sympathetic to Iain Duncan Smith's position". The now ex-Cabinet minister quit on Friday night, saying the £4bn slash to Personal Independence Payments (PIP) for disabled people was "a compromise too far".
Cameron and Osborne are close allies and unlike Tony Blair and Brown the relationship between prime minister and chancellor is seen to have been extremely close.
However this morning The Times reported Cameron told a cabinet colleague he blamed Osborne for the row.
Davis said Cameron and Osborne were "very, very close" and suggested the prime minister's criticism of his ally could have been "throw away line"
Cameron's official spokeswoman said today the prime minister had full confidence in the chancellor.