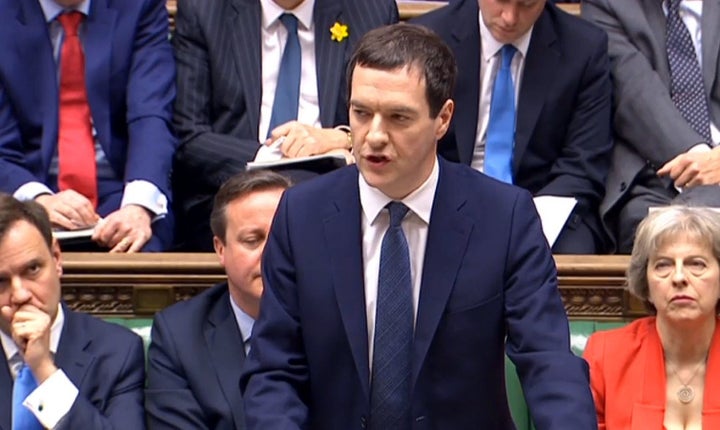 The Government will pay £1,000 a year into a new Lifetime ISA to help young people save up for their first home, George Osborne announced today.
In his Budget, the Chancellor confirmed that for every £4 put aside, the Treasury would invest £1 until you are 50 years old.
That means if someone saves the maximum limit of £4,000 every year, they will get a top up of £1,000 from the Government.
The money can be used as a retirement nest egg, or can be taken out early to help buy a house.
Speaking in the Commons today, the Chancellor said: "For those under 40, many of whom haven't had a such a good deal from the pension system, I am introducing a completely flexible way for the next generation to save - it's called the Lifetime ISA.
"Young people can put money in, get a government bonus, and use it to either but their first home or save for their retirement."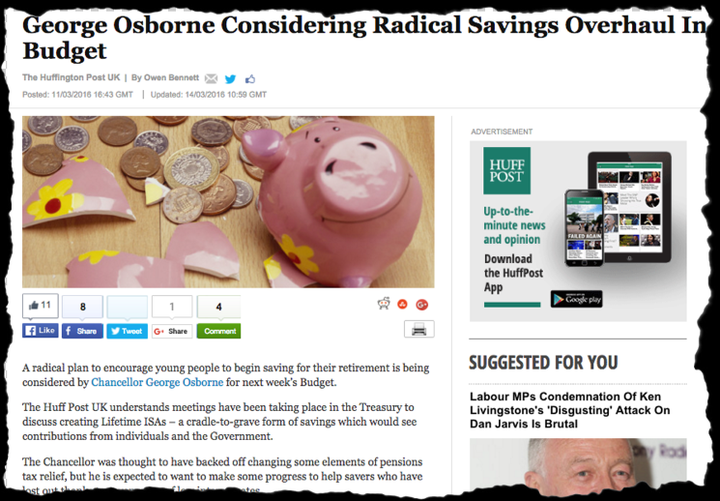 The Lifetime ISA - known as a Lisa - will be launched in April 2017, and open to those aged from 18 to 40.
Savers will be able to withdraw the money at any time before they turn 60 but if the cash is not used for a first time house purchase they will lose the government bonus.
After the age of 60 the money can be taken out for any purpose without paying tax.
The Institute of Director's Simon Walker welcomed the policy, saying it "will be a big boost for young people who have been put off by the inflexibility of pensions."
However, the Institute of Economic Affairs Mark Littlewood was scathing in his criticism of the plan, and said: "The new 'lifetime ISA' will operate under rules completely different from those applying to ISAs and personal pensions and, for many, will effectively act as a state subsidy for the purpose of buying a house.
"This subsidy will be a transfer from one-group of hard-pressed taxpayers to another group of people who can afford to save, to buy a house and who have the ability to work their way round this ever-more complex system.
"The measure smacks of political opportunism and is certainly not good tax policy."
The Government's own Budget watchdog - the Office for Budget Responsibility - warned that the introduction of the Lisa could fuel a rise in house prices.
In its analysis of the Budget, it said: "Holders of lifetime ISAs will be allowed to make 100 per cent withdrawals for first-time house purchases up to £450,000.
"This is more likely than not lead to higher demand for the relatively fixed supply of housing in the UK, and so to high prices."