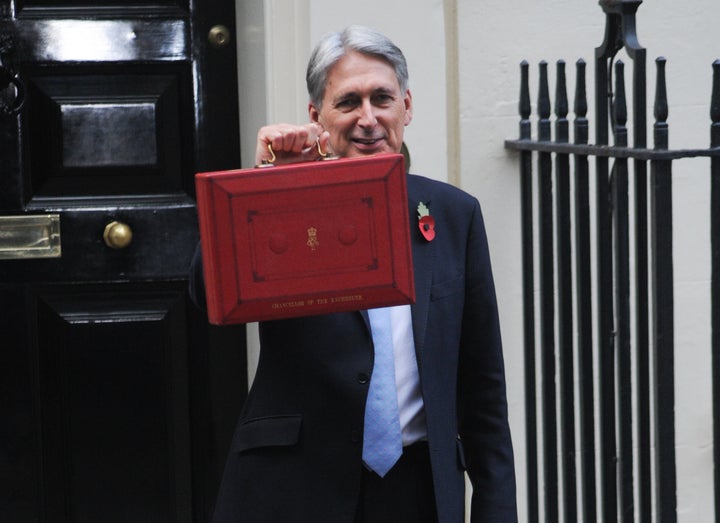 Monday's budget was sold to the British people as a "budget for Britain's future". This was a budget which at best jeopardised our future, and at worst condemned it.
It came just three weeks on from the UN's IPCC report which warned that we have just 12 years to limit climate catastrophe. It should have been an emergency climate budget. It should have marked an end for the bankrolling of climate destruction and the start of the reprogramming of our economy based on investment in clean, renewable energy. Instead, Philip Hammond fiddled while consigning the country to burn.
For the third year in a row, the Chancellor failed to mention climate change in his remarks and failed to combat climate change in his actions. There was a £3billion subsidy to North Sea oil just 12 hours before BP - that drills there - announced its profits had doubled. There was no frequent flier levy or end to the subsidy for aviation fuel. Instead Air Passenger Duty was frozen to give another free ride on the back of the environmental vandalism of Heathrow expansion. £30billion that could have been spent on rejuvenating our public transport was instead allocated to building new roads.
And if that wasn't enough, the freeze on the fuel duty escalator was maintained, locking us into our cars for another year at a time when we ought to be phasing out new petrol and diesel by 2030. This means that since the freeze began, £9billion a year is being lost is being lost - enough to reverse all the Government's welfare cuts in their entirety, in one go.
The legal blocks on onshore wind projects remain. The subsidies for the fracking industry continue. Even the small charge on disposable coffee cups, a relatively minor concession to the environmental community, was abandoned by this climate-wrecking budget.
Neither the Chancellor nor this Government seem to understand that you cannot protect the planet while bankrolling fossil fuels. We spend 30 times as much on subsidising fossil fuels as we do on investing in renewable energy. Companies running oil or coal-fired power stations receive £3billion a year through the capacity market, funded by our household fuel bills. Dirty energy is a dying industry and not only is it imperative that we move away from it for the environment's sake, it is also fiscally irresponsible to continue on our current path. The longer we continue to focus on the systems of the past, the further we fall behind countries who are leading the Green revolution.
A Green budget would have done things differently. It would have reinstated the feed-in tariff to incentivise household solar panel installation. It would have embarked on a national project of insulation and retrofitting that would have brought two million people out of fuel poverty while ensuring that all new homes are built to zero-carbon standards by 2020. It would have reinstated the fuel duty escalator and slashed subsidies for North Sea Oil, not to mention reversing the freezing of the carbon price-floor.
But most radically, a Green budget would have ended the myriad of costly, wasteful and environmentally reckless infrastructure projects that this government has signed off. An end to HS2, an end to fracking, an end to Hinkley Point C and an end to new motorways. Take that money and invest it into clean energy projects like the Swansea Bay Tidal Lagoon, quadrupling the walking and cycling budget or rural bus networks that free ordinary people from having to drive everywhere they need to go. Not only would this create sustainable green jobs, it would also make us a world leader in the fight against climate change.
The Chancellor said the budget was driven by a determination that the next generation would be more prosperous, but instead he is locking them into a future that is poorer in every sense. You have to wonder what planet he is living on. Certainly he has no understanding of this one. What we needed was an emergency budget for the climate. What the Chancellor delivered was a criminal negligence.