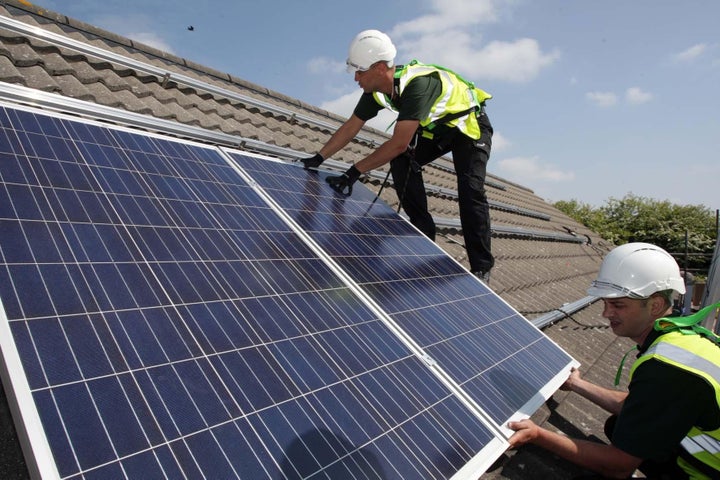 Eurosceptics and green campaigners are set to unite against EU-led plans snuck through in yesterday's Budget to jack up the price of home insulation.
Anti-EU Tories today spoke out against the increase in VAT on energy-saving measures, which the EU say must be levied at 20%.
It had previously been charged at just five per cent, but following a ruling by the European Court of Justice last year the Government must now impose the 20% charge.
The levy has echoes of the tampon tax - a ruling from Brussels which means sanitary products must be subject to VAT.
The changes were confirmed in yesterday's Budget documentation, and today Mr Redwood said: "I for one will be opposing this measure, as I do not wish to see energy conservation taxed in this way and object strongly to the erosion of our taxation powers by the European Court.
"It will be interesting to see who will vote with us in opposing this needless and undesirable tax increase."
Other items set for a price rise include solar panels, wind and water turbines and central heating controls.
Eurosceptic Tories are reportedly consorting with rival MPs to bring down the measure when it goes before the House of Commons next week.
Green MP Caroline Lucas yesterday claimed the Budget "completely contradicts the Prime Minister's call to action at the Paris climate talks."
She added: ""This climate-wrecking budget shows that the Government's talk of putting the next generation first is nothing short of sheer hypocrisy.
"If our Government was serious about creating a decent society for our children and grandchildren then they would be pulling out all the stops to support British firms and business in the renewable energy sector and to keep fossil fuels in the ground.
"And where is the mass programme of zero-carbon council houses that is so desperately needed?"