Shocking pictures show how a burst water main has destroyed the side of a house in the West Midlands.
The property partially collapsed in Tipton shortly before 2pm on Monday as Park Lane West was flooded by the massive leak.
Firefighters waded through the water as people were forced to be evacuated from their homes.
The damage to the house was caused by the force of the burst shooting water 20ft into the air and into the side of the property.
Around 20 properties were affected while a local school had to evacuate as a result of "severe flooding".
Four fire crews and rescue teams attended the incident as a precaution, West Midlands Fire Service said.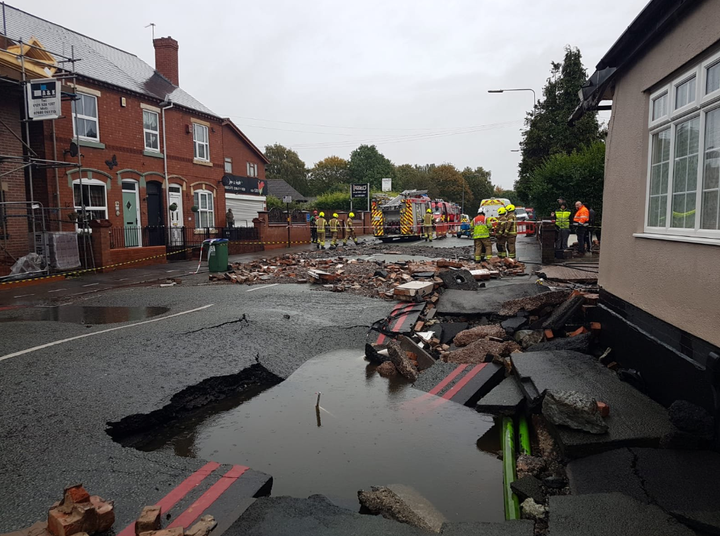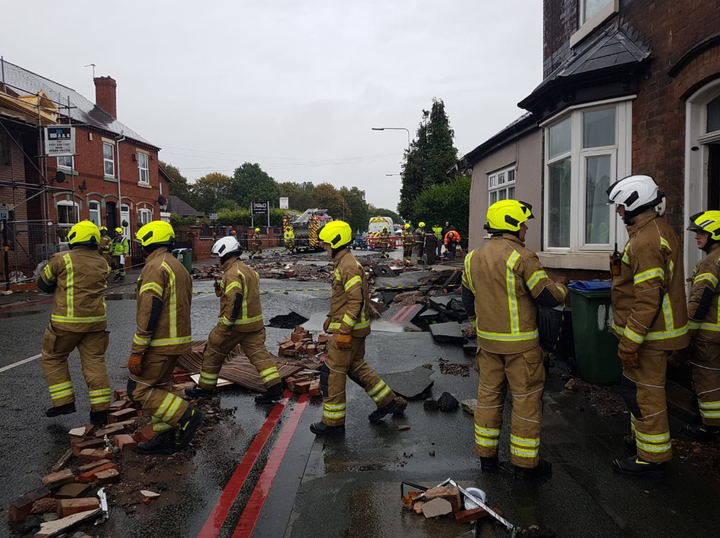 West Midlands Fire Service operations commander Martin Mills said: "We arrived to find a burst main initially which was quite intense and had caused flooding.
"We had to evacuate a number of people in surrounding areas to make sure that they were safe.
"In conjunction with police, West Midlands Ambulance Service's hazardous area response team and the water board, we have managed to isolate the main.
"We are trying to see if we can get some of retreating water and pump it out to a safe location.
"Once that's pumped out we have been moving from property to property to make sure that if there's any more flooding we do the same there.
"We have got structural damage to one property.
"There is no immediate risk but it has been cordoned off and we are making further investigations.
"The water was as high as the house as we arrived. At this stage there's been no injuries."
A South Staffordshire Water spokesperson said: "We have a team on site who are working with the emergency services and we are in contact with the people affected.
"We are working with the householders involved to ensure they have everything they need at the moment and we will be putting them in touch with our insurance company. We're really sorry for the distress this has caused."