A Danish artist is attempting to "privatise the homeless" in London by "buying up" the capital's rough sleepers before selling them as "real-life Tamagotchi" or as he puts it - "Tramp-agotchi".
Kristian von Hornsleth "rounded up" 10 rough sleepers and paid them to have their portrait taken, before fitting them with the "Hornsleth Homeless Tracker", in a "conceptual artwork" two-years in the making.
The participants are reportedly being sold for £24,989 each in a stunt that Centrepoint says "risks burying a very serious issue beneath avant garde sensationalism".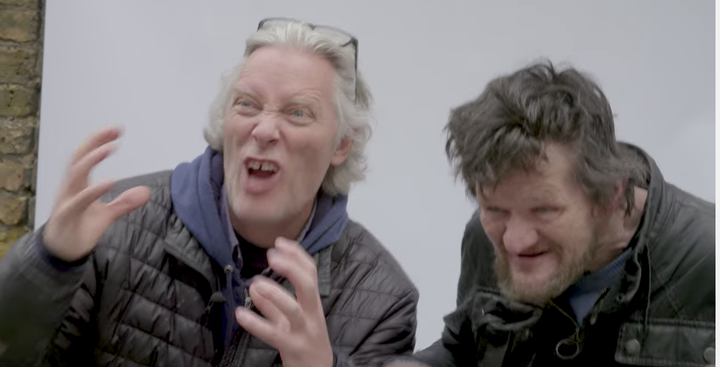 While questioning the motives behind the project, Centrepoint's head of public affairs, Paul Noblet, told HuffPost UK that it did "draw attention to the fact that in the 21 century, London is home to increasing numbers of people rough sleeping whilst new apartments sell for millions of pounds and then stand empty".
He added: "It's vital that as a city, whether as artists, charities or newspapers, we do much more to raise awareness of homelessness and rough sleeping, issues which hundreds of young people face every night. There is a real danger that this artwork will do more to draw attention the artist than the complex issues themselves."
In a video promoting his work, Hornsleth boasts that over the last year "I've been buying up homeless people and selling them as artworks", before asking, "want to buy a homeless?"
He then explains that his participants have been fitted with tracking devices so that "their owners can follow them 24/7". His website says the app effectively converts the "homeless into a real-life Pokémon Go or human Tamagotchi".
The 'owners', Hornsleth explains, will be given access to an app so they can track their purchase's movements.
The video shows the homeless participants posing for portraits while egged on by Hornsleth who encourages them to "look more poor" and to treat the photographer's lens like a lake "and you're going to drown yourself".
On his website, Hornsleth explains the project is an "ethical boundary smashing work, which fuses homelessness, privacy invasion, inequality and reality TV, with present day cultural decadence and interactive conceptual art".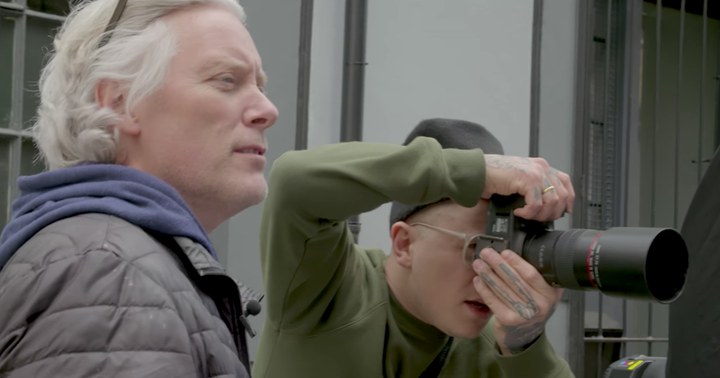 The website continues that the public will be able to follow the "struggles of their favourite homeless characters" through twitter, Instagram, Facebook and Tinder.
'Owners' will also get a gold portrait of "their homeless". Alternatively, people can buy the portraits, in gold or black and white, for $61 (£47.40), or t-shirt featuring pictures of the participants for $53 (£21.18).
Hornsleth is no stranger to controversy, with the homeless project, a follow-up to 'The Hornsleth Village Project'.
In 2006 the provocateur made a hundred impoverished Ugandan villagers change their name legally into 'Hornsleth' in exchange for livestock.
Hornselth's website says that project, "manically celebrated the evils of marketing, advertising, branding and western aid policy, while cementing Hornsleth as an ethical boundary burner".
At the time, Ugandan Ethics Minister Nsaba Buturo branded the idea "demeaning" and "racist".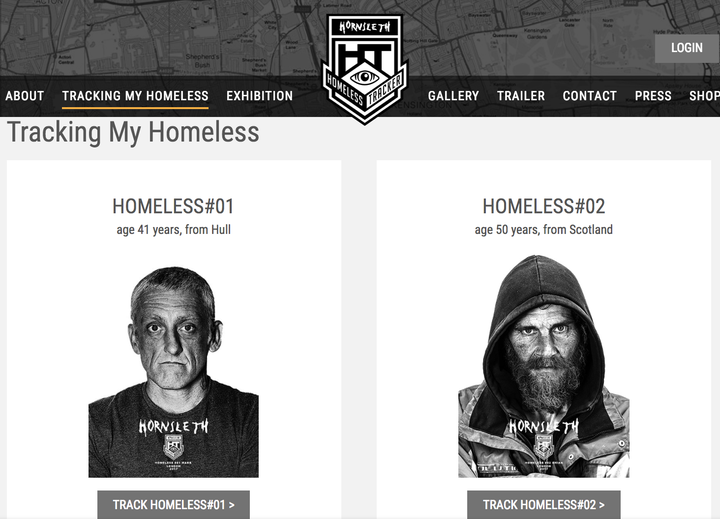 "He is playing on the plight of some of our people by telling them a lie - by giving them a piglet, they will come out of the poverty he says they are in," the minister told the BBC.
Hornsleth's website says his latest project treads familiar ground to the Ugandan project "by cynically celebrating the absurdity, inequality, superficiality and decadence of contemporary culture".
"The project is a manic celebration of the absurdity of our culture, drawing inspiration from diverse subjects such as The Kardashians, Pokémon Go, branding, and the NSA, creating an interactive cultural melting pot, in which all areas of society can pour in to and interact with," the website reads.
As Hornsleth puts it: "The art reveals the society; the public may show great compassion, or merely prove we only want to watch not interact. Or maybe it shows that some people just need a real-life Tamagotchi, their own Tramp-agotchi."
Reaction to the project has been very limited online.