But there has been some confusion over the rollout of the vaccines, specifically whether people can have mixed vaccines – for example, one dose of the Pfizer vaccine followed by a second dose of the vaccine by Oxford/Astrazeneca, or one dose of the AstraZeneca jab followed by a dose of Moderna.
Here's what you need to know.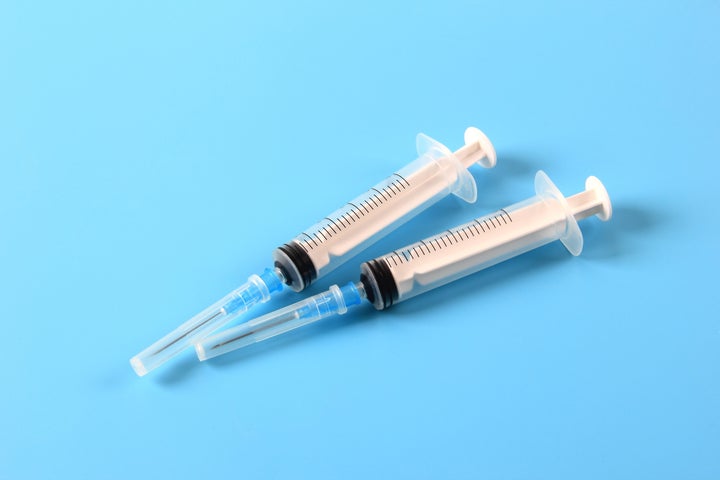 Should you mix the vaccines?
As it stands, mixing the vaccines isn't recommended except in rare circumstances. Dr Mary Ramsay, head of immunisations at Public Health England (PHE), said in a statement in January: "We do not recommend mixing the Covid-19 vaccines. If your first dose is the Pfizer vaccine you should not be given the AstraZeneca vaccine for your second dose and vice versa."
Her comments were echoed at a press briefing where Professor Sir Munir Pirmohamed, chair of the Commission on Human Medicines expert working group, said: "We're not advising mixing different doses of the vaccines because we don't have any data on that.
"Our advice is that if you have the Pfizer vaccine as a first dose, the second dose should also be the Pfizer vaccine. If you have the AstraZeneca vaccine as a first dose, the second dose should also be the AstraZeneca vaccine."
That said, Dr Ramsay suggested there may be "extremely rare occasions" where either the same vaccine is not available (for example, where supply and demand is an issue), or where it is not known what vaccine the patient received for their first dose. If a patient had an allergy or bad reaction to a specific jab, they might also be offered something else the second time around.
"Every effort should be made to give them the same vaccine, but where this is not possible it is better to give a second dose of another vaccine than not at all," Dr Ramsay said.
What about the trials?
Trials are underway to explore whether vaccines can be mixed. The Com-Cov study launched in February to investigate alternating doses of the Oxford/AstraZeneca vaccine and the Pfizer vaccine. In April, it announced the programme will also be extended to include the Moderna and Novavax vaccines. The latter hasn't been approved for use in the UK yet.
Led by the University of Oxford, the study will seek to recruit adults aged 50 and over who have received their first, or 'prime' vaccination in the past 8-12 weeks.
Matthew Snape, associate professor in paediatrics and vaccinology at the University of Oxford, and chief investigator on the trial, said the focus is to explore whether the multiple Covid-19 vaccines that are available can be used more flexibly, with different vaccines being used for the first and second dose.
"If we can show that these mixed schedules generate an immune response that is as good as the standard schedules, and without a significant increase in the vaccine reactions, this will potentially allow more people to complete their Covid-19 immunisation course more rapidly," he explained.
"This would also create resilience within the system in the event of a shortfall in availability of any of the vaccines in use."
If the study shows promising results, regulators MHRA and JCVI would formally assess the safety and efficacy of any new vaccination regimen before it is rolled out to patients.
England's deputy chief medical officer, Professor Jonathan Van-Tam, previously said being able to mix vaccines would provide greater flexibility in future. "There are definite advantages to having data that could support a more flexible immunisation programme, if needed and if approved by the medicines regulator," he said.
"It is also even possible that by combining vaccines, the immune response could be enhanced giving even higher antibody levels that last longer; unless this is evaluated in a clinical trial we just won't know."
Experts are still learning about Covid-19. The information in this story is what was known or available at the time of publication, but guidance could change as scientists discover more about the virus. To keep up to date with health advice and cases in your area, visit gov.uk/coronavirus and nhs.uk.