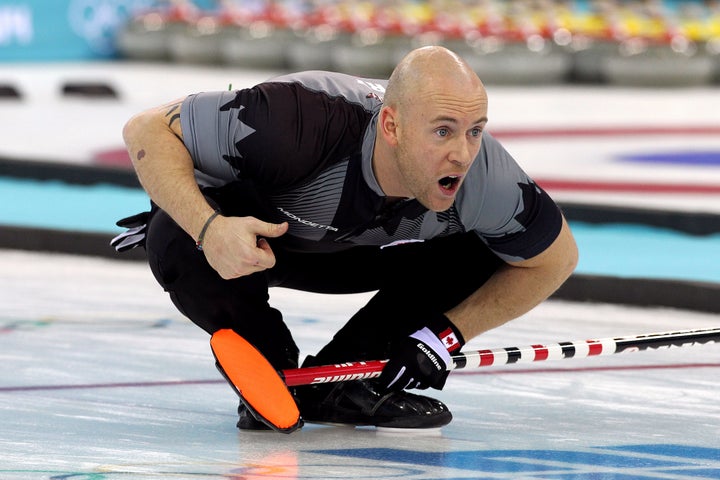 An Olympic medal-winner has apologised for being "disrespectful and embarrassing" after being his team were thrown out of a World Curling Tour tournament in Alberta for being "extremely drunk".
Ryan Fry and his fellow Canadian teammates were kicked out of the event after complaints about them breaking brooms and swearing, Reuters reports.
A facility manager at the event told Canadian outlet CBC Sports: "There was some damage in the locker room and other teams complaining about their stuff being kicked around in the locker room.
"So at the end of the day, it was like 'OK, that's enough of this gong show.'
"The committee for the bonspiel [curling tournament] collectively decided that we needed to remove them from the spiel for this year and what happens down the road, I'm not sure yet."
A sign was then put up at the venue to tell spectators that Fry and his teammates Jamie Koe, Chris Schille, and DJ Kidby had been ejected for "unacceptable behaviour".
Fry, who won gold at the Sochi Olympics in 2014, subsequently issued an apology which read: "I came to the event to play and enjoy the sport. My actions were truly disrespectful and embarrassing ― the committee was right to disqualify us from play.
"I allowed myself to lose control and I offended people with my actions. I wish nothing more than to apologise to everyone individually."
Koe tweeted an apology, describing the events as the result of a "lapse in judgement". "I will be taking steps to ensure this never happens again," he said.