The mystery of a pinging sound coming from the Arctic seafloor remains unsolved.
The Canadian military was drafted in to investigate the cause of the noise last week, but the search has come up empty.
"The [aircraft] crew did not detect any surface or sub-surface contacts," the military said in a statement given for the BBC.
"The only thing the crew did observe were two pods of whales and six walruses in the area of interest."
The BBC reported that the military aircraft had conducted various multi-sensor search in the area.
The sound has been heard in Fury and Hecla Straight, a major hunting ground in northern Canada, since early summer.
It's a migratory route for bowhead whales and seals, but locals became suspicious when none passed through over summer.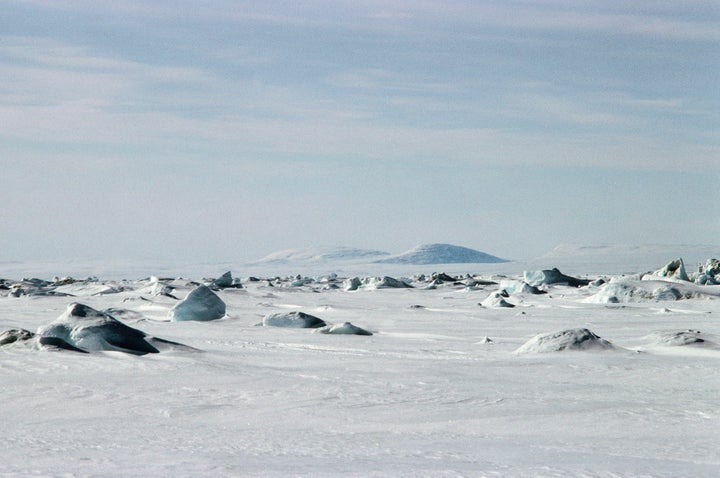 The sound was first detected by a sailboat with online sonar, Nunatsiaq News reported.
Some people have speculated that it was generated by Greenpeace to scare away wildlife threatened by hunting.
Others have suggested it's caused by a local mining company conducting sonar surveys.
But both organisations have denied responsibility. Greenpeace spokesperson Farrah Khan said:
Another theory was that submarines were operating in the area, but the military said none were known to be operating locally.