"My mission in life is not merely to survive, but to thrive; and to do so with some passion, some compassion, some humour, and some style".
Maya Angelou's words sum up perfectly how I live, and how I intend to go on living until the end of my days. Some, including me, are surprised that I have ever survived at all. Losing a child and then a husband in such close succession, out of the natural order of things – well how ever could one live, let alone thrive, after that?
But I did and because of that I hope others will see that there is life after death. But, in my personal experience, one has to first want to be ok and then work incredibly hard at getting there.
Let me take you back to my own personal tsunami. My beautiful, perfect daughter Chloe. She was the popular child, tall, dark, huge blue, green eyes. Everybody loved Chloe, she just seemed to glide through life. She was clever charming, sang like an angel and had a natural talent for music and dance.
I thought she had the world at her feet; little did I know that all hell was about to break loose in her beautiful young body…
She was 15 when she had a pain in her leg. The doctors dismissed it time and again. "Growing pains", they'd say rather unconvincingly. She just looked so well and her life was a ball. Parties, boys, fun, the whole thing. But the pain wouldn't go and it came at night too.
Alarmed I pushed for a consultant appointment and that's when we entered 'the gates of hell'. It's a tumour, they said, Ewing's sarcoma, a form of bone cancer. "Is it curable?" I asked collapsing to my knees. "It's treatable," they replied. Only later did I realise that there is a massive difference.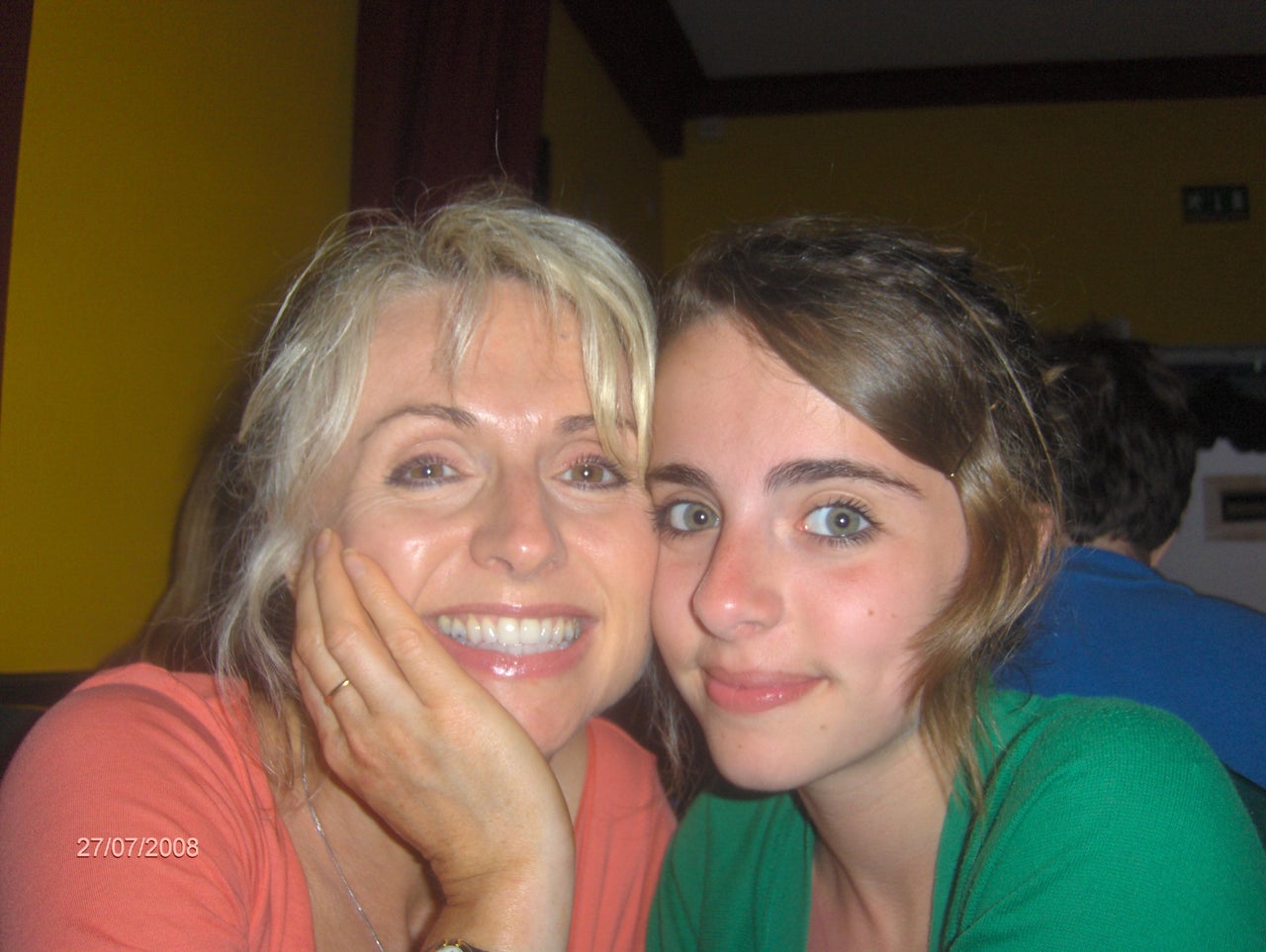 Chloe had chemotherapy, radiotherapy, surgery – anything that they could throw at the nasty rampant cancer that was already running riot. It did not work. I don't believe they expected it to. The survival rate of children with bone cancer has hardly shifted in 30 years. The reason? It doesn't make money for pharmaceutical companies. Really, that's the reason. The good, and the bad, fact is there aren't enough children getting cancer to warrant the huge amounts of investment required for the clinical trials needed for new drugs.
My daughter died on 28 February 2013. A sad, bitter day indeed. She was two weeks past her 18th birthday. She was home and we were all with her. A huge part of me died that day too. The hopes and dreams of my beautiful child. All gone.
But I had another child so off I went. Worked hard to find the positive in life and at times I even found it. But fate wasn't finished with us yet. Just one year after Chloe died my beloved husband Simon, my rock, the centre of my world, complained of a strange sensation in his tongue. A familiar visit to the doctor and again the worst of all news: "You have motor neurone disease". Jesus! A disease so horrible, that even doctors can hardly bare to whisper its name. Swift and brutal it takes bodily functions first and then any last bit of remaining pride and dignity. A beastly disease indeed.
My husband was a strong, dynamic, alpha male. He was utterly clear that the endgame of MND was not to his liking. Despite my heartfelt objections he opted to end his life at a Swiss assisted dying clinic in October 2015. He was gone in an instant and I was left to carry on.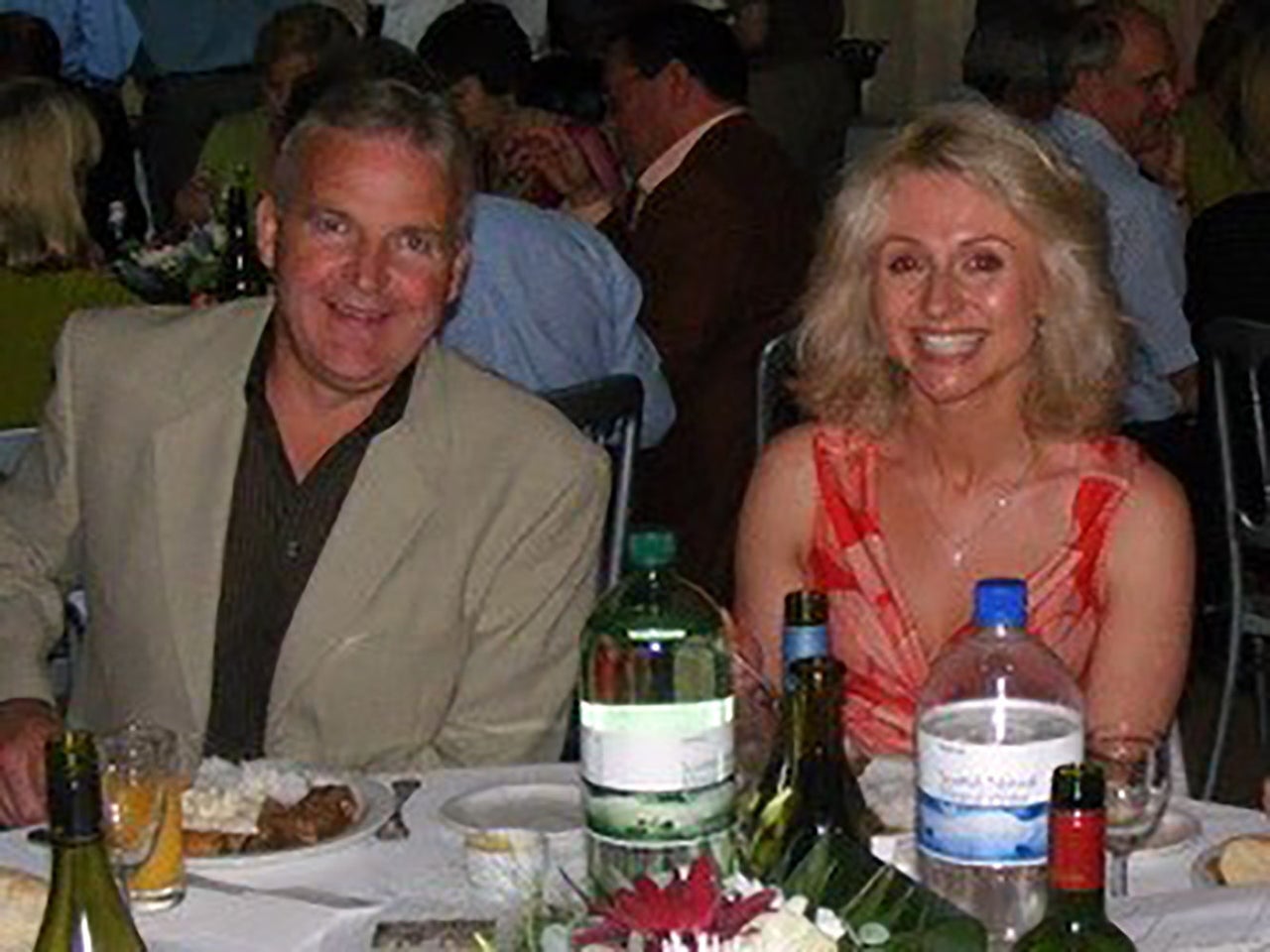 And despite at first struggling with suicidal thoughts – the pain was just too much – carry on I did. I set myself a mission early on; I would use my experience to help others. I'd seen so much. An ordinary life, torpedoed by such extraordinary things. I campaigned tirelessly for better, kinder drugs for children with cancer, I wrote a book, I answered letters, I took a course in positive psychology. I threw every last bit of energy I had into living the best life that I could. Hiding in a depressed state was not for me. Chloe and Simon had been such huge, brave, fierce characters. Even in the heat of despair, they never gave up. I vowed to honour that and do all I could to be the best possible person for the family I have left.
And it's kind of worked. I have their ashes in my wardrobe and I talk to them every day. Their memories are woven into the very fabric of everyday life. They will never leave me and they will never be forgotten. But I also remember how joyous, wonderful and short this life is. I want to be certain that when I die and look back on my life I can say hand on heart I did my best and I made a difference. No longer do I care about silly things like ageing, how tidy my house is, what clothes I wear… it's all nonsense. My main interest is my connections with my family and friends. I will drop anything for anybody who is dear to me. I like myself and the life I lead and boy that feels good.
I'm a better person despite what I have been through. Maybe because of it.
Deborah Binner is the author of Yet Here I Am, published by Splendid Publications
Life Less Ordinary is a weekly blog series from HuffPost UK that showcases weird, wonderful and transformational life experiences. If you've got a story to share, email ukblogteam@huffpost.com with LLO in the subject line. To read more from the series, visit our dedicated page