Paul Bettany says he's learned from his 'Captain America: Civil War' co-star Robert Downey Jr to give journalists "a little bit of vinegar when required".
Paul, who previously starred in 'A Beautiful Mind' and 'Wimbledon', tells HuffPostUK that the 'Iron-Man' star keeps the perfect balance between giving journalists what they want, particularly on the tireless promo circuit for the Marvel cinematic juggernauts, and knowing when he's being asked a stupid question, and backing off.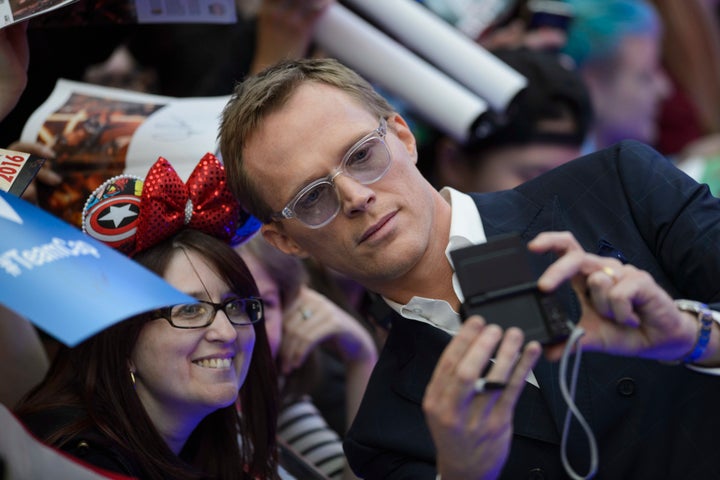 Downey Jr famously walked out on another British journalist, Krishnan Guru-Murthy, saying the line of questioning was all "getting a bit Diane Sawyer" when he was asked about his former drug use, and now Paul tells us he thinks it's a shame how the relationship between journalist and star has changed.
"Back in the day, you'd have huge Hollywood stars like Cary Grant inviting a journalist around to his house for the weekend," he sighs. "These days, actors know that journalists are out to catch them out, so they're stepping further and further back, while the press is pushing for more and more, and it becomes more of a boxing match than a real conversation. Which is a shame."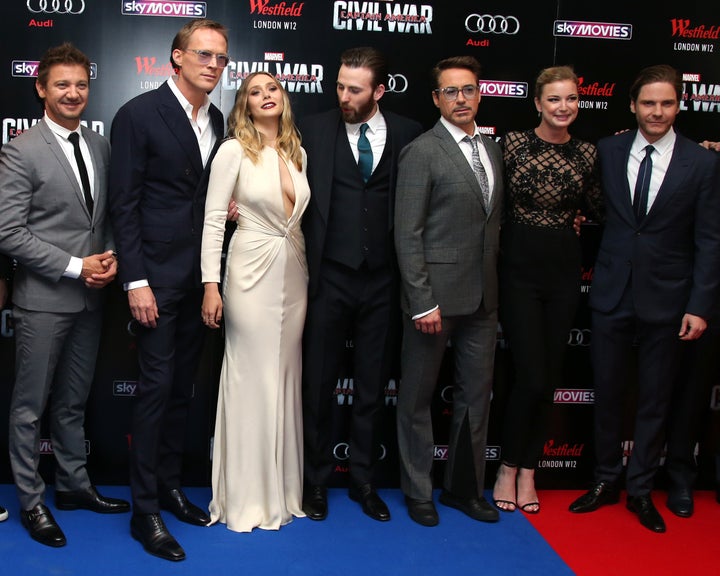 With roles in huge films 'The Avengers' and 'Master and Commander' as well as more intimate fare, including his directorial debut 'Shelter' two years ago, starring his actress wife Jennifer Connelly, Paul is also of the mind that blockbuster films do not deserve their popcorn tag by cinema purists.
"Anybody involved in any kind of cinema, knows those big films are very, very difficult to make," he says. "There is still room for all kinds of films, it's not zero sum, and the more people going to the cinema, the better it is for all of us."
Whatever the case, he doesn't have to worry for a while. 'Captain America: Civil War' has triumphed at the box office, so far taking $200million so far in the US, with a proportionately triumphant UK debut expected this weekend.
'Captain America' is in UK cinemas now.
Related