Peter Kay will be back in the driving seat for more 'Car Share' antics, as the BBC confirms a second series of the BAFTA Award-winning comedy.
Following its triumph with both viewers and critics, Peter Kay is bringing back his character John, together with his work colleague Kayleigh (Sian Gibson) for a four-part series next year.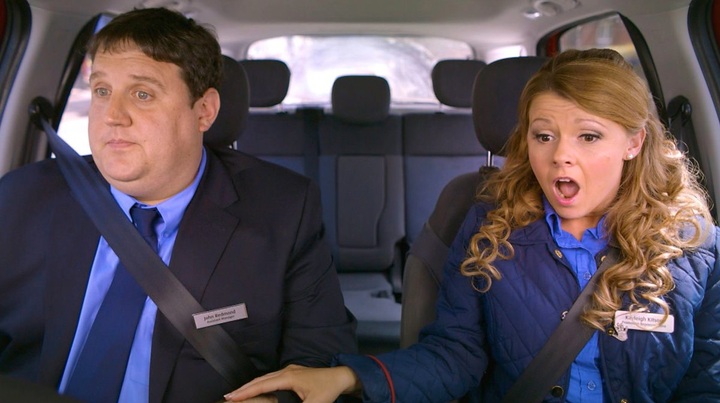 The show debuted on BBCiPlayer and drew a record audience for the streaming service, with three million viewers in its first four days. It demonstrated how big laughs can come from the most ordinary of situations - in this case, two colleagues sharing a car on the way to and from work.
Peter Kay says: "What a joy to be working on the second series of Car Share with the wonderful Sian Gibson. The success of the first series has been completely overwhelming."
Sian Gibson adds: "I'm really excited that Car Share is coming back. We had so much fun making the first series and I can't wait to be Kayleigh Kitson again."
The first series saw the pair becoming increasingly affectionate companions, with Kayleigh showing signs of jealousy when John embarked on a new romance. The new episodes may answer the fans' question, will they or won't they?
Radio Times confirms that the new series will contain four new episodes, following the first series of six.
Tap the first picture below to open the slideshow: