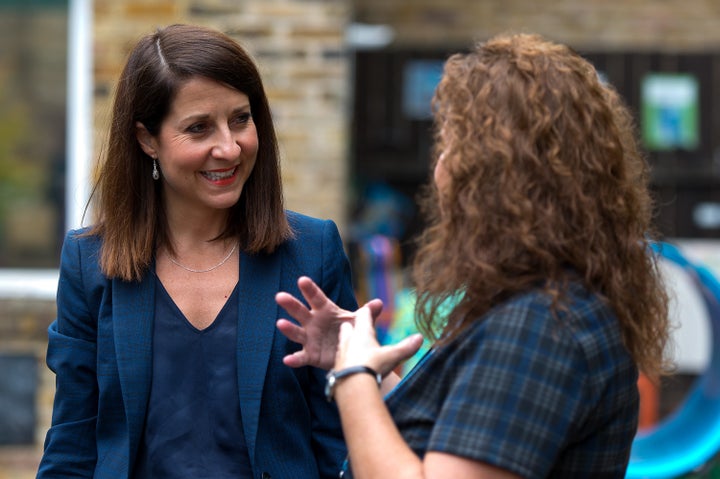 This week is Carers Week, the annual campaign to raise awareness about the contribution made by six million people in the UK who look after a parent, partner, child or friend.
Many unpaid carers face huge challenges. They struggle to get the right information and advice and have to cope with additional costs like higher energy and transport bills. Many carers rarely if ever get a break: one in four hasn't had a single day away from caring for four years. As a result their health often suffers too, putting further pressure on our already stretched NHS.
We need a step change in the support that's available for carers. Unfortunately the Government's long delayed Action Plan for Carers, published last week, failed to deliver.
It is especially disappointing there was so little action to help the growing number of people who have caring responsibilities and are also in work.
One in nine people in the workforce already care for someone who is older, disabled or seriously ill. Too many are currently forced to use their annual leave or take sick days to fulfill their caring responsibilities. Others have to reduce their hours or give up their job altogether because they can't get the flexible working arrangements they need.
The result is carers lose their income, businesses lose their talents, and the public purse loses vital tax revenue too.
Some employers understand there is a strong business case for helping working carers. Policies like care leave and flexible working have been shown to help attract and retain staff, lower recruitment and training costs, reduce sick leave and stress and increase staff morale and productivity.
We need to spread this approach across the workforce. The Government has accepted the case for statutory carer's leave, but to ensure such provision is affordable for all carers, it must be paid time off. That's why I'm backing the call from Carers UK for up to ten days paid care leave a year.
I also agree with a recent report from the House of Commons Work and Pensions Select Committee that more carers could be encouraged to enter the workforce if they could request the right to flexible working from day one rather than after six months of continuous employment, which is currently the case.
The Government has a vital role to play, not just through its policies but also as an employer. It should lead by example, adopting the best practice in paid care leave and flexible working, and encourage other employers to follow suit.
Family life is changing. As we all live for longer, more of us will also be caring for our sick, elderly or disabled loved ones often at the same time as holding down a job. Government and businesses need to understand it makes sense to care for carers – and all of us must act.
Liz Kendall is the Labour MP for Leicester West