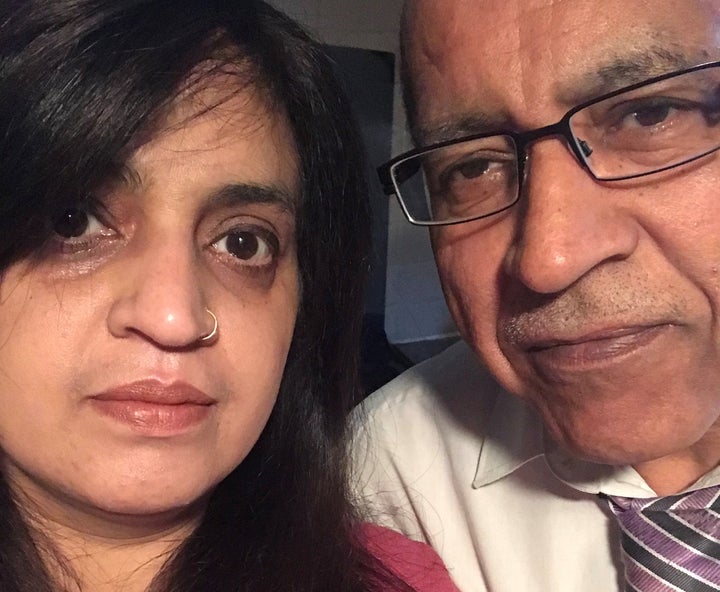 My husband and I have been foster carers for the past six years. We've had a total of five children in our care since June 2012, as well as providing respite, and the experience has been truly life changing. This week marks the start of Foster Care Fortnight, which seemed like a poignant time to share my fostering experience, as well as highlight the demand for foster carers in the UK.
Today, over 5,000 children are living with foster families in Scotland. That number is almost thirteen times bigger in the UK, at 64,000, and over the next 12 months it's estimated that 640 foster families are needed in Scotland, and 7,180 needed in the UK as a whole, to meet demand. These sound like daunting numbers, but fostering has been the most rewarding thing that my husband and I have ever done, and I want to encourage those considering it to take the next step to providing a loving and stable home for vulnerable children.
My husband is a taxi driver, and before becoming a foster carer I worked in retail. Over the years, we both encountered children that needed additional support, and we regularly chatted over dinner about ways we could help. It wasn't until I had a health scare and was signed off work for a month in April 2011 that I started to think more seriously about fostering. Shortly after this, I handed my notice in at work and we began the process of applying to become foster carers.
For anyone starting out as a foster carer, your first decision is whether to do so via your local authority or with an Independent Fostering Agency (IFA). Despite many people being unaware, fostering is a full-time job, and because of this, there are financial implications of choosing to foster with an IFA or your local authority. In general, IFAs pay more, however they also tend to look after children from the most challenging backgrounds.
We approached both the local authority and an IFA, Foster Care Associates Scotland (FCAS). We went with FCAS in the end due to many reasons, including the agency's child-centred approach and their support, but this choice is very much down to the individual applicant, their situation and preferences.
The level of support on offer varies quite a lot between IFAs, so it's important to do your research beforehand. It's been such a positive experience overall, but there are always going to be a handful of challenges, and the right support is vital at those times.
My husband and I are full-time carers for our three grandchildren, aged 15, nine and three. Because of this, the most important thing for us was ensuring that the children we fostered would get along with them. Unsurprisingly, there have been challenging moments with foster children and our grandchildren, especially given the varying ages, but we've been supported well with tips and practical support for this integration.
It sounds like a cliché, but since deciding to foster, we've never looked back. Yes, there have been bumps along the road, but we're lucky enough to have a house big enough to accommodate everyone, and the love in our hearts is even bigger.
Foster children have often been through traumatic experiences, and you need to be prepared to provide extra care and attention, but it has been the most rewarding experience of our lives. We're currently fostering two sisters, aged 11 and nine, and they've been with us for 18 months. Nothing beats seeing the children grow in both confidence and happiness as time goes on.
I'm often asked what your 'typical' carer looks like, but there honestly isn't one! I've made lifelong friends through various support networks, and we come in all shapes and sizes. Many people don't even know that they're eligible to foster at first, and there needs to be more education and awareness building to make sure the right people can become foster carers sooner. No matter what your background, people of all ages and demographics become foster carers. By doing some research and taking that next step, the chances are you'll be pleasantly surprised!