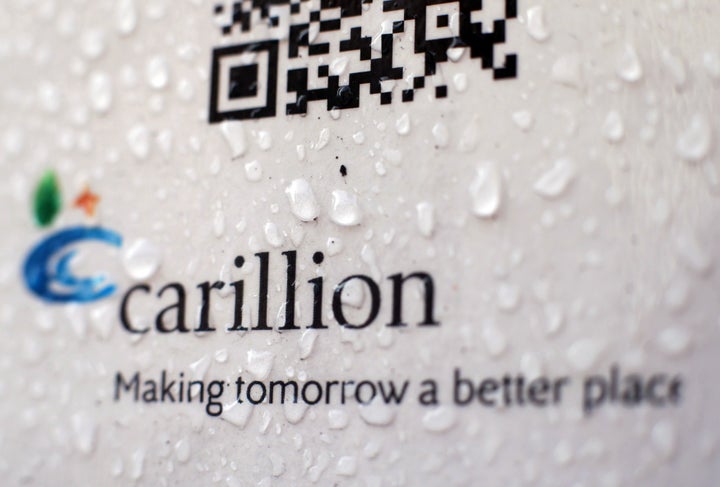 Public cash was thrown at Carillion to maintain British prisons despite ministers twice admitting the soon-to-go-bust firm was failing to deliver.
Cells were left with smashed windows while inmates lived in squalor and, in some cases, were unable to access a towel and soap.
But the Government still handed Carillion almost £100m from the public purse over the course of two years despite warnings.
Outsourcing and construction giant Carillion - which employs 20,000 British people - went into liquidation on Monday after issuing a major profits warning last year.
It has public sector or public/private partnership contracts worth a staggering £1.7bn, including providing school dinners, cleaning and catering at NHS hospitals, building HS2 and maintaining 50,000 army base homes for the Ministry of Defence.
It had issued three profits warnings before collapsing and had been struggling under £900m of debt and a £587m pension deficit.
Now justice ministers face a barrage of questions over why Carillion's prison maintenance contracts weren't wrested from the firm when serious evidence of failure started to emerge. They twice revealed in Parliament they were unhappy with the group's performance.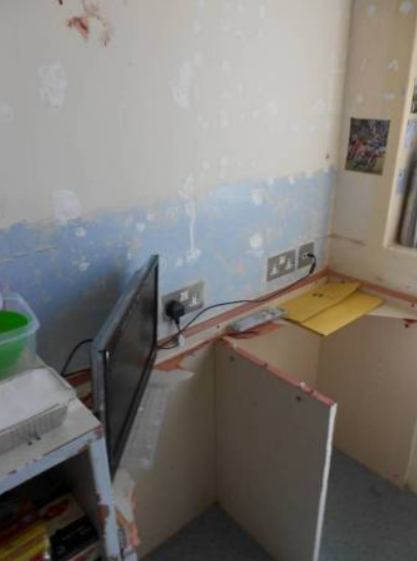 In September 2016, the then Prisons Minister Sam Gyimah told MPs: "I am particularly concerned about the rate of repairs in our prisons.
"Carillion is one company that has a contract and receives public funds to perform such work, and I have not been impressed by what I have heard about its response speed. I will meet its management to ensure that it delivers what we expect."
Then in February 2017, Gyimah said he attempted to set up an action plan with Carillion, adding: "The performance of Carillion caused sufficient concern that I met with Carillion senior executives to set out our expectations for immediate service improvement."
Clarke found cockroaches, filthy toilets, litter-strewn cells and electric wires hanging above shower cubicles.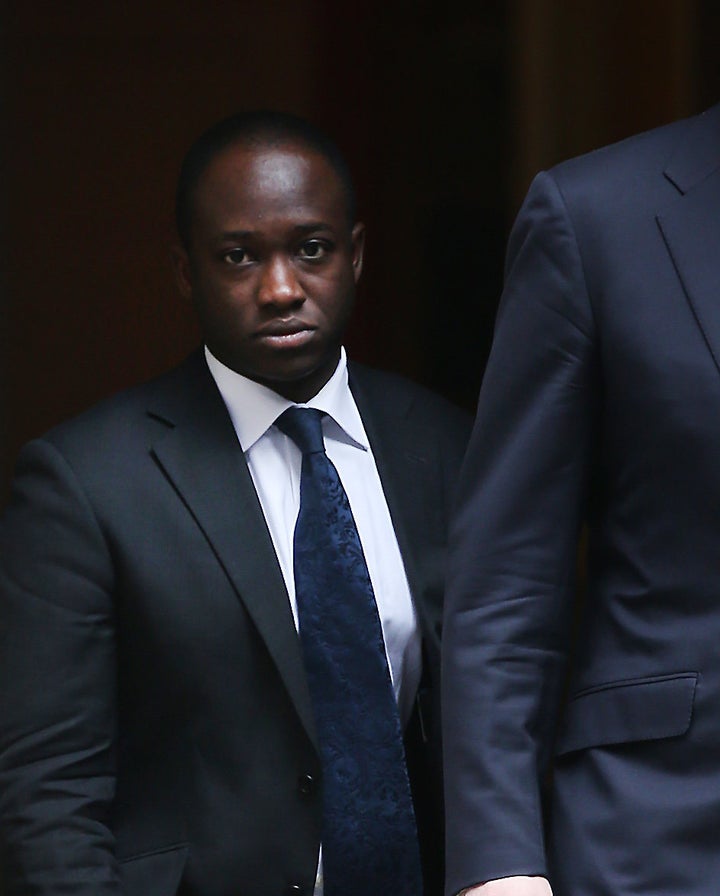 Shadow Justice Secretary Richard Burgon said: "This is not just about the shortcomings of Carillion but represents the Government's damaging obsession with privatisation and outsourcing across our justice sector and beyond.
"Carillion continued to pocket tens of millions of pounds per year from the taxpayer for running prison contracts even when it was clear to ministers themselves that it was failing to properly deliver basic maintenance services.
"When these essential repair services were outsourced, they didn't just fail to deliver the promised savings but made it more difficult for prison governors to manage prisoners and to help turn their lives around.
"Cells were left unusable and prisoners unable at times to even get access to towels and soap.
"Labour has not only ruled out building any more private prisons but had already promised that in office it would look at returning prison service repairs contracts to the public sector. The Government must now bring those Carillion prison contracts back in house."
Steve Gillan General Secretary of the Prison Officers Association called the conditions in jails "inhumane" and said urgent action was needed to carry out repairs that Carillion had not done.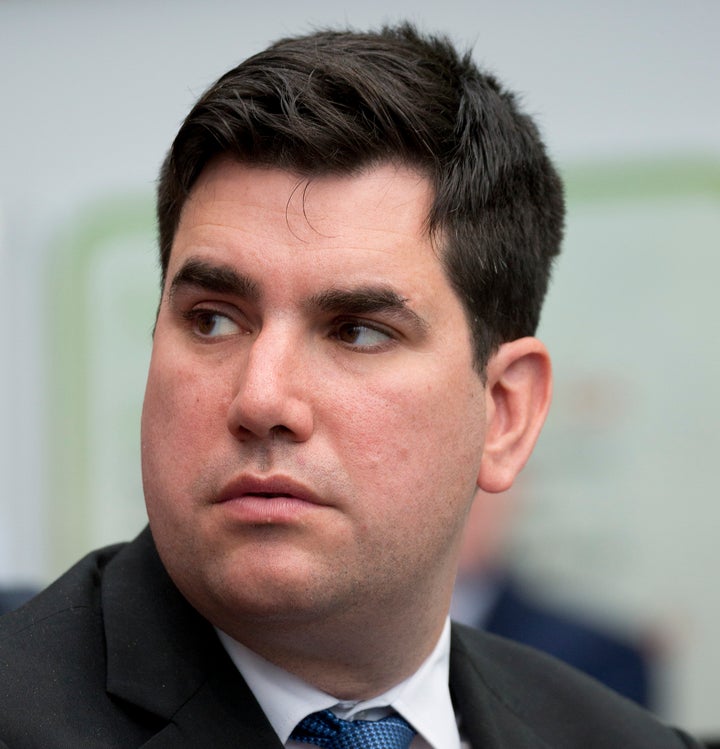 He said: "We need to know the contingency plans to keep our prisons operational. During the time Carillion had this contract the level of essential maintenance and work that is outstanding has spiraled out of control. This has resulted in loss of prison accommodation and inhumane conditions in our prisons".
Gillan added: "When these contracts were let the POA and other unions within the MoJ raised serious concerns and objections."
Ministers from across government met for an emergency COBRA meeting to discuss the fallout from the Carillion crisis.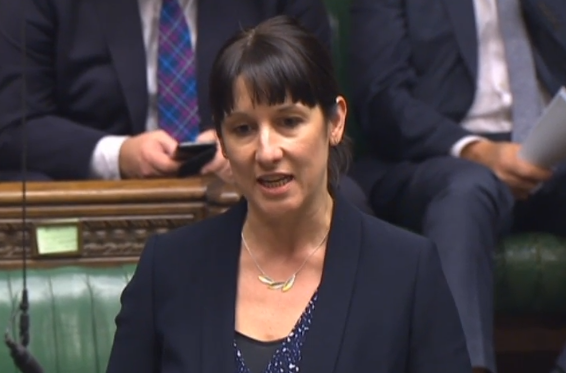 The Government also faces questions over why it continued to hand Carillion public sector contracts despite the profits warning.
Ministers said the company refused a last-ditch £20m bailout, saying the firm and not taxpayers should foot the bill for Carillion's failure.
Anger also erupted in Parliament over the bonuses handed to top Carillion bosses.
The firm's former chief executive Richard Howson pocketed £1.5m in salary, bonuses and pension payments during 2016 and, as part of his departure deal,Carillion agreed to keep paying him a £660,000 salary and £28,000 in benefits until October.
Former finance chief Zafar Khan, who left Carillion in September, will receive £425,000 in base salary for 12 months.
Interim chief executive Keith Cochrane will be paid his £750,000 salary until July, despite leaving the company in February.
The chair of the Business, Energy and Industrial Strategy Committee, Labour MP Rachel Reeves, said the huge salary payments should stop immediately.
She said that despite Carillion's towering debts "year after year after year, they paid dividends out to their shareholders."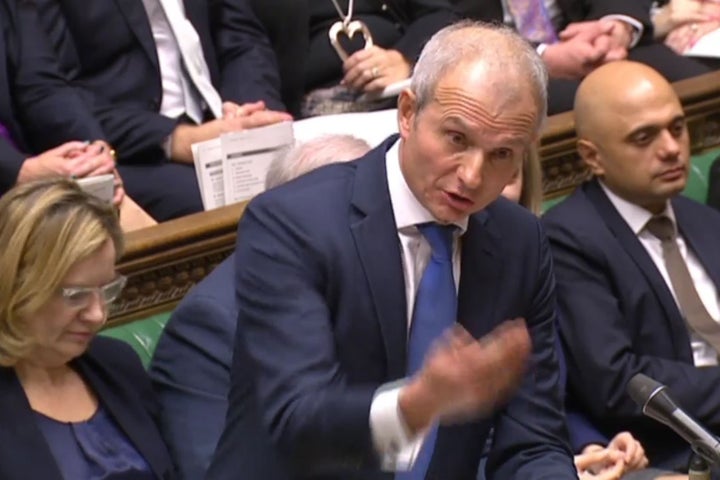 Reeves hit out at Howson's continued salary payments and called for them to be stopped "as of today" before demanding a shake-up in the UK's corporate governance laws "so that companies can't siphon off money to the detriment of suppliers, workers and ultimately the British taxpayer."
Cabinet Office minister David Lidington told MPs that the role of the company's former and current directors in Carillion's collapse will be investigated by the Official Receiver, and they could face "severe penalties".
He said that while it would be wrong to pre-empt any inquiry, "I can certainly well understand and appreciate that sense of unfairness".
Referring to claims that the past and present board of directors could still benefit from planned payouts, Lidington said: "The Official Receiver does not only have power to investigate but the power to impose severe penalties if he thinks misconduct has taken place."