A husband brought his wife (and half of Liverpool) to tears with the touching present he organised their 10th wedding anniversary.
Carl Gilbertson wanted to make the momentous occasion extra special for his wife, Laura, who has multiple sclerosis (MS).
So he asked the talented folk at Liverpool Media Academy to stage a surprise street performance for her.
Last Saturday, the choir sang the Bruno Mars hit 'Just The Way You Are' to Laura in the town centre.
She was clearly moved by the gesture and Carl had to help mop up her tears of joy with a tissue.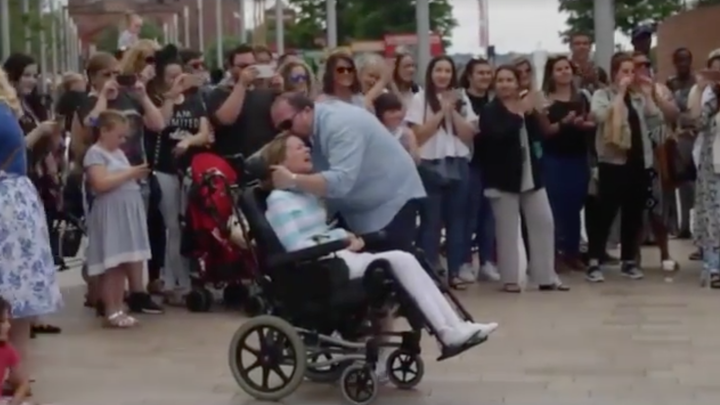 According to the NHS, MS is an autoimmune condition meaning it occurs when the immune system wrongly attacks healthy parts of the body.
The lifelong illness can affect the brain or spinal cord, causing a wide range of potential symptoms such as problems with vision, arm or leg movement, sensation or balance.
Laura was diagnosed with MS as a teenager but her condition deteriorated shortly after she and Carl got married.
She was forced to start using a wheelchair soon after their honeymoon.
On his own Facebook page, Carl thanked the choir for helping him pull off such a great present before adding a message to his wife.
"At our wedding breakfast I said that 'it is the greatest honour anybody could ever bestow upon me for you to take me as your husband and the most enduring privilege to be able to call you my wife'. It was never just a line for a speech it was how I felt and you spend every day reinforcing it," he said.
"Your strength, courage and dignity take my breath away and though most Saturdays at kickoff time you may not think it, you're the only thing that really matters.
"My babe, you're amazing - just the way you are."
Watch the full video below: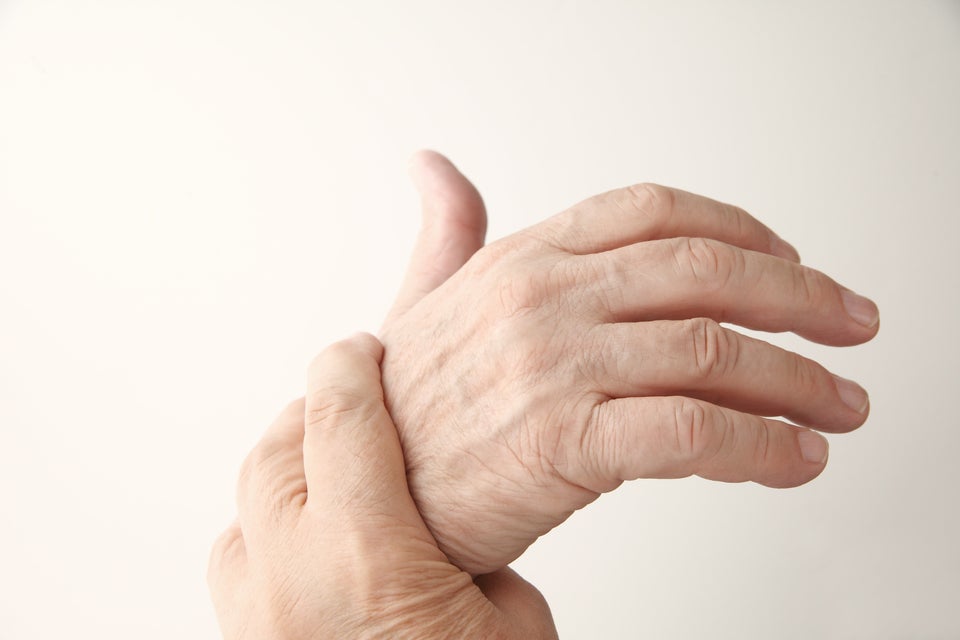 Multiple Sclerosis Symptoms