Warning: Graphic content may disturb some readers
A 'despicable' video has been shared online of a teenager in south London coaxing a cat to be stroked before suddenly kicking it into the air.
Police on Thursday tweeted a video which showed a young man stroking a cat's head before stepping back and kicking it firmly in the stomach.
The cat is then seen clipping a parked car as it flips over from the force of the kick.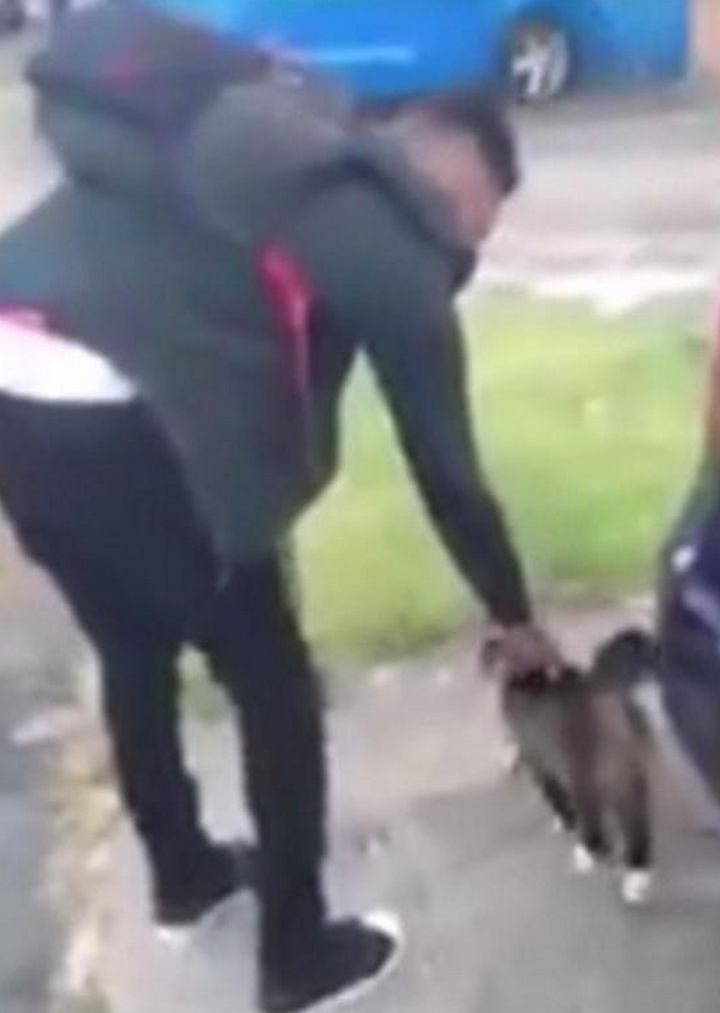 Commenters responded with disgust labelling the individual involved a "psycho" and "absolute scum".
One person wrote online: "This is very disturbing to say the least... Disgusting really."
Another added: "I cannot believe this footage, and really hope that [police] get the person who did this, it's so upsetting."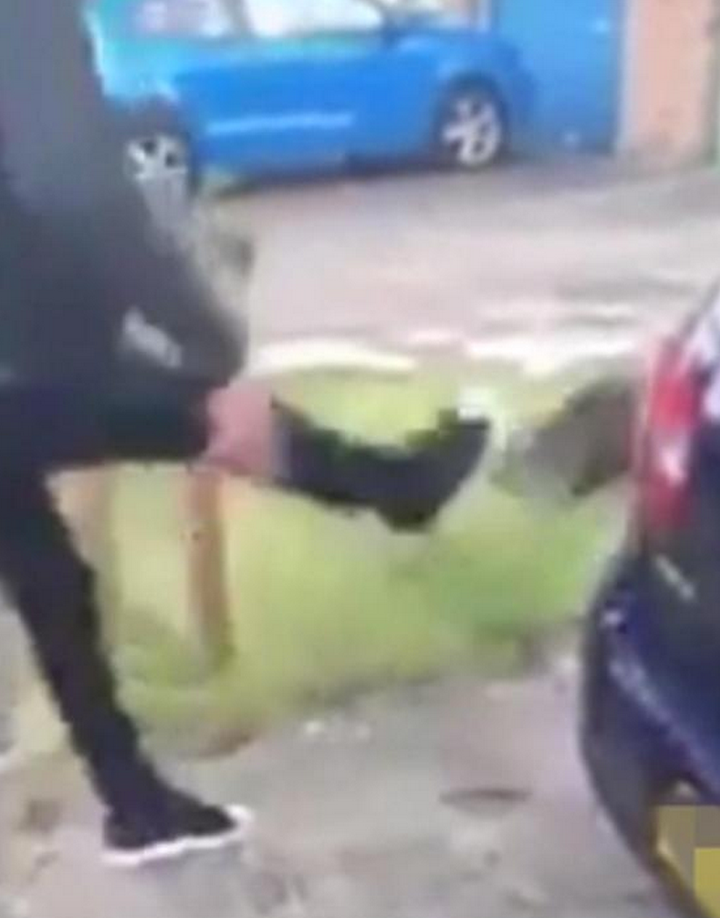 Lewisham Police later tweeted that they had since been provided with information about the incident and deleted the video from their Twitter feed.
The post is one of a number of videos that have been shared on social media showing cats being kicked.
A Facebook user from Lewisham earlier this week posted a video showing a kitten being kicked in a similar way to the feline abused in the video shared by police. The clip has been viewed over 300,000 times.
While some commenters condemned the video, others found it amusing.
Sam Jacobs, whose Facebook profile lists him as a rifleman at the British Army, wrote: "This ones better than the one before."
Pets Abuse UK, a community page campaigning against animal cruelty, has shared pictures of the abuse on its Facebook page and deplored the actions of those involved.
It labelled the attacks a "despicable act of pure evil" and a "grotesque act of violence".
The animal welfare group wrote that the Facebook user who shared the videos "finds cruelty to cats so entertaining that he's uploaded two Snapchat videos of either himself or an associate violently kicking two of them".
"The fate of his defenceless victims is unknown, but one of the cats is tiny and he kicks her with such force that it's hard to imagine she escaped with anything less than fatal injuries," Pets Abuse UK wrote.
"The other cat - a sweet, friendly little thing who allows her attacker to pet her before he launches his attack - hits a stationary vehicle after being kicked. She too would've suffered great pain and distress."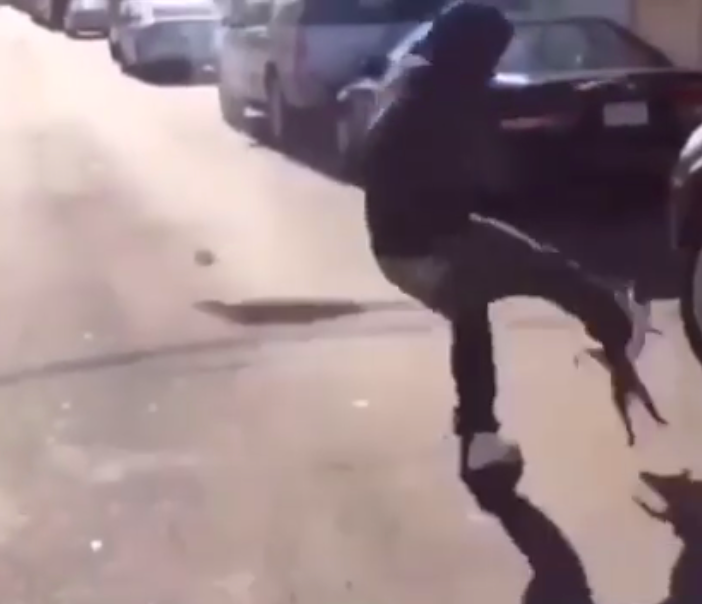 Pets Abuse UK said the videos are "just the latest in a seemingly endless procession of attacks on helpless cats in the UK".
It added: "And for what? The brain-dead amusement of some retarded dipshit and his pathetic horde of dickless followers (note the dozens of "haha" reactions)? Every single one of these mentally deficient shitsacks deserves to be executed slowly
"This a despicable act of pure evil, a grotesque act of violence which absolutely must be faced down by the right-thinking people in our society."
Police said on Thursday that a 16-year-old boy had been arrested in connection with the videos.
It said the teenager was arrested on suspicion of animal cruelty and is being held at a south London police station.
Related