After the Court of Appeal declared on Monday the ruling could be lifted, the claimant took his case to the highest legal power in the land for an appeal hearing.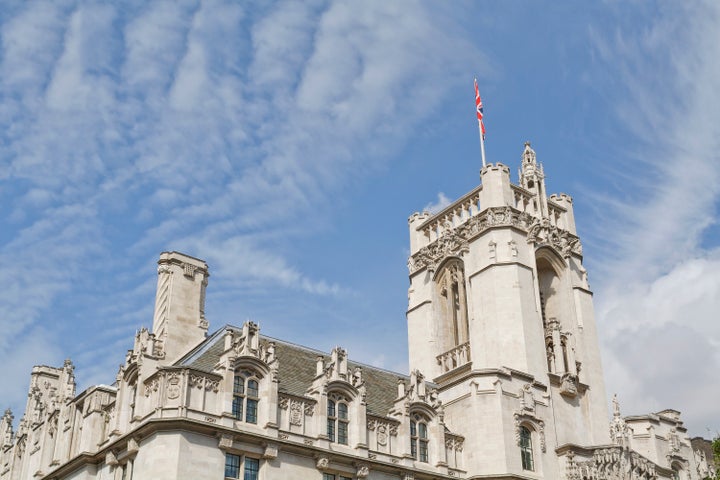 The identities of the world-famous couple at the heart of the case - known only as PJS And YMA - have already been revealed by some publications outside the jurisdiction of the injunction which only applies to England and Wales.
Despite this, other parts of the Australian media such as the Sydney Morning Herald chose to remain tight-lipped and kept silent about the identities.
Much of the press in England and Wales has been up in arms over the gagging order with the Daily Mail declaring the "law is an ass".
The couple's identities have been widely reported on social media although many Twitter users decided to have a bit more fun with it.
The Sun on Sunday originally tried to tell the story but the pair gained the injunction to protect their children's right to privacy.
Despite all the speculation, an ongoing YouGov poll suggests a quarter of people already know who the pair are:

A court granted the injunction after ruling the pair's right to privacy outweighed the public interest in the story.
The couple are in an 'open marriage', so exposing the affair does not imply any deception on the behalf of either.
The Sun on Sunday took the matter to the court of appeal to try to overturn the ban, after fuming headlines from UK papers.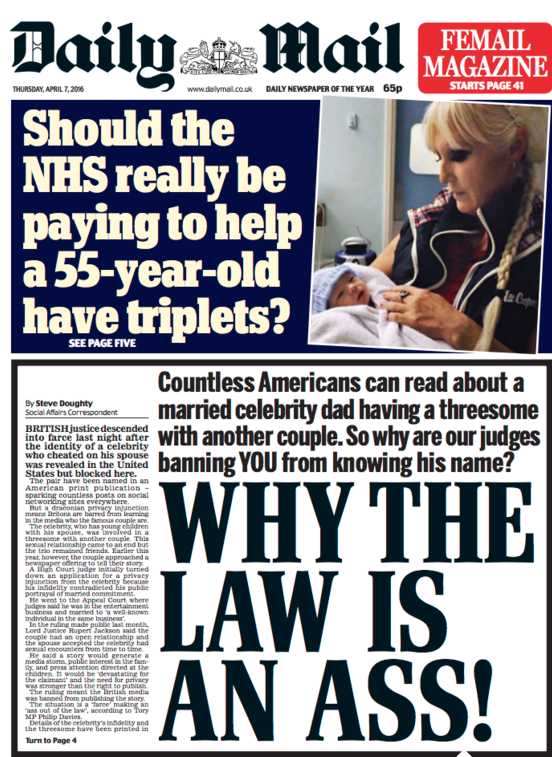 On Monday a court said the injunction should be lifted, but three appeal court judges also issued a stay.
The political blog that named the pair said it had been contacted by the celebrity's lawyers, Carter Ruck, threatening to jail the editor for Contempt of Court.
Supreme Court judges are now considering whether to grant an appeal to 'PJS' and 'YMA' over the latest injunction ruling.
Here's how the saga has unfolded so far...
Popular in the Community