Speaking on the Daily Politics Show, the former motor racing chief said that he felt that injunctions still do have value.
He was asked by host Jo Coburn if it was really possible to properly put an injunction into effect, when rules are globally applied and information can appear on social media that breaks the ruling.
Mosley claimed that he didn't know the identities of PJS and YMA - the married couple whose identities cannot be reported in England and Wales because of an injunction over the person referred PJS allegedly being involved in a threesome.
Mosley said: "That's one of the arguments of the newspapers. There's a fundamental flaw in the reasoning which is this: take the famous threesome. I don't actually know who the person was because I don't want to know. I didn't hunt for it.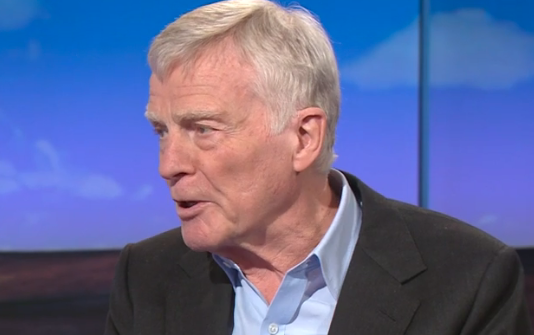 "The difference is this: if there is no injunction, it's all over the place. If you go into the newsagent, you see it, you can't help but know.
"If there's an injunction, even though you could find it on the internet, you've got to be a sort of peeping Tom or a curtain-twitcher before you look, because if you know for example your neighbours get up to something interesting every morning at 10 o'clock, unless again you're a peeping Tom, you don't go and watch. It's exactly the same thing.
"Nobody needs to look for it on the internet, you've got to hunt for it. What happens is the people who are the peeping Toms will find it but ordinary people who couldn't care less whether there's a threesome or no threesome are not going to find it, they're not going to see it."
"The basic thing is someone has to decide should this be published or shouldn't it and if I think it shouldn't and the newspaper thinks it should, the right person to decide is a judge and not an editor, it's really that simple."
In 2008, Mosley won £60,000 in a case against the News of the World after the paper published details about his sex life.
He has since argued that news outlets should be required to notify people before publishing such stories.
The press is currently still unable to name the celebrity, who allegedly had sex with another couple, and his world-famous spouse, at the centre of the legal row.
The injunction is only in place in England and Wales and many publications around the globe have identified the pair.