Is there no end to Céline Dion's talents? Not only can she belt out the hits, with a string of songwriting credits and sold out shows all over the world already on her CV, it turns out she's also got a knack for impressions.
As the name suggests, the 'Wheel Of Musical Impressions' sees guests given a popular song to perform in the style of a regular artist, with the 'My Heart Will Go On' singer giving some tunes we all know a more contemporary twist.
Céline's appearance involved a rendition of 'Frère Jacques' in the style of Cher and a lullaby as Sia (as well as few Michael Jackson-esque stutters while Jimmy Fallon had his turn on the mic).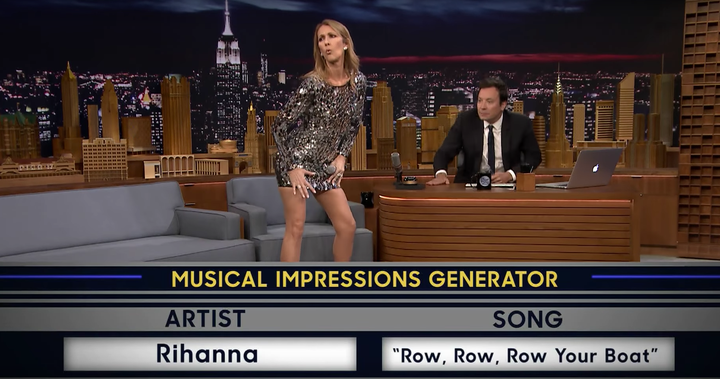 Our favourite part of the skit, though, came when a reluctant Céline put a modern spin on 'Row, Row, Row Your Boat', mashed up with Rihanna's hit 'Work', even pausing towards the end to give us all a bit of booty-shaking.
Trust us, it's every bit as ridiculous as it sounds.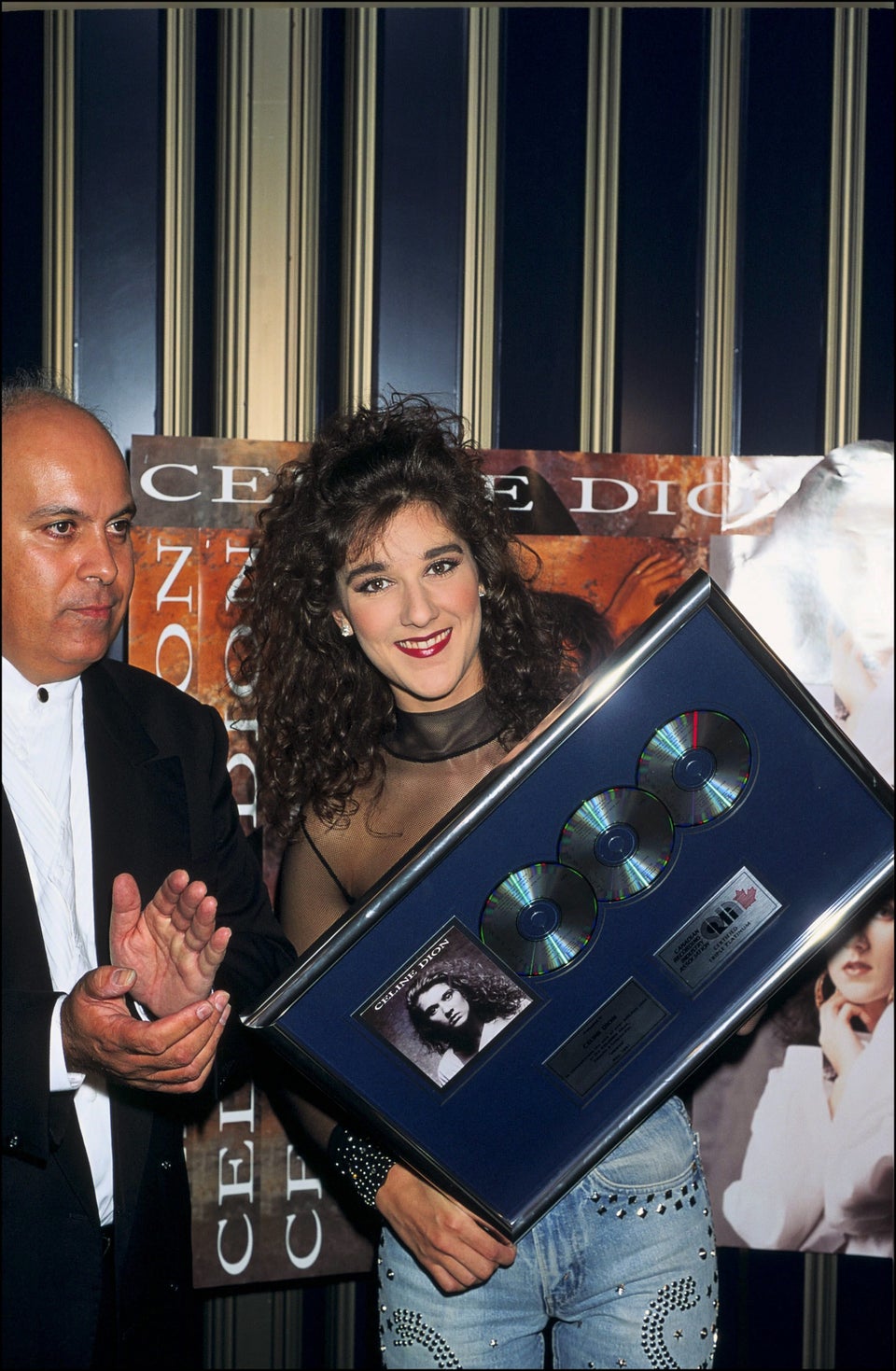 Celine Dion and Rene Angelil