Whether your work environment is causing mental health issues or existing conditions are hampering your work performance, raising the issue with your boss or HR department can be a daunting prospect.
So when Madalyn Parker, a web developer and engineer at Olark Live Chat, left an out of office email explaining that she'd taken time off to look after her wellbeing, she knew she had to share her CEO's refreshing response.
In an email titled 'Where's Madalyn?', she told colleagues: "I'm taking today and tomorrow to focus on my mental health.
"Hopefully I'll be back next week [feeling] refreshed and back to 100%."
The following day her CEO Ben Congleton responded to thank her for her honesty.
"I just wanted to personally thank you for sending emails like this," he wrote.
"Every time you do, I use it as a reminder of the importance of using sick days for mental health – I can't believe this is not standard practice at all organisations.
"You are an example to us all, and help cut through the stigma so we can bring our whole selves to work."
Parker posted the exchange to Twitter and the emails have now gone viral.
"When the CEO responds to your out of the office email about taking sick leave for mental health and reaffirms your decision," she said.
Writing for Medium, Congleton explained: "We are in a knowledge economy. Our jobs require us to execute at peak mental performance.
"When an athlete is injured they sit on the bench and recover. Let's get rid of the idea that somehow the brain is different."
With one in four of us suffering from a mental health issue at some point in our lifetime and an estimated 12.7% of sickness absence days linked to mental health conditions in the UK, according to The Mental Health Foundation, it's clear this is something that affects us all - whether directly or indirectly.
It's time we all did right by our colleagues and support all those who might be struggling with mental health issues.
"Good mental health should be a priority for any organisation, and implementing it needs to involve more than just the HR department," advises a guide created by The Mental Health Foundation and Unum, a UK employee benefits provider.
"It helps to enlist a board member as your mental health champion – someone who will raise the issue at the highest levels of the organisation. It may be they have experienced a mental health problem themselves, or they may simply be passionate about looking after staff. They can also help to lead by example, encouraging more junior employees to think about their mental wellbeing at work."
The guide lists some practical ways to talk about mental health at work:
Use staff newsletters, posters in communal areas, and other internal communications to raise awareness of mental health.
Introduce discussions about mental health at staff meetings – use them as opportunities to check in with staff about how they are feeling or how they would rate their stress levels and why.
Conduct regular staff surveys to take a temperature check on wellbeing and feedback results and progress to staff.
Make sure staff know what support is available through your intranet or employee handbook and find opportunities throughout the year to remind people what is available and how to access it.
Hold consistent return to work interviews – these ensure the employee hasn't come back too early and can help you get to the root of a problem, as well as being an effective tool of absence management.
Continue to check-in with employees regularly – often support can drop off once they are settled back in the workplace, but it is important to have an ongoing, and meaningful dialogue to prevent problems from recurring.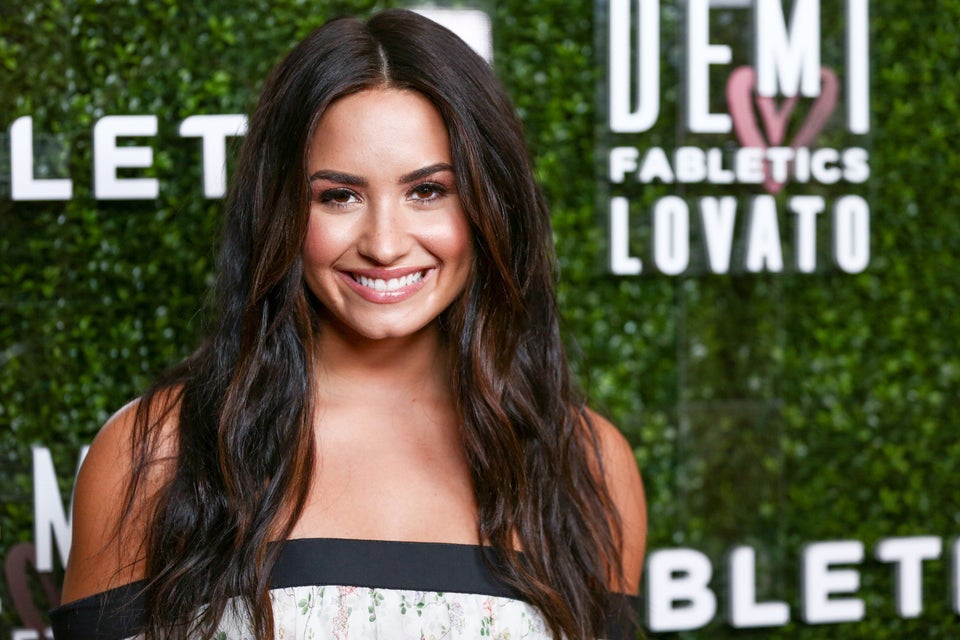 17 Celebrities Who Have Spoken About Mental Health
Useful websites and helplines:
Mind, open Monday to Friday, 9am-6pm on 0300 123 3393
Samaritans offers a listening service which is open 24 hours a day, on 116 123 (UK and ROI - this number is FREE to call and will not appear on your phone bill.)
Get Connected is a free advice service for people under 25. Call 0808 808 4994 or email: help@getconnected.org.uk