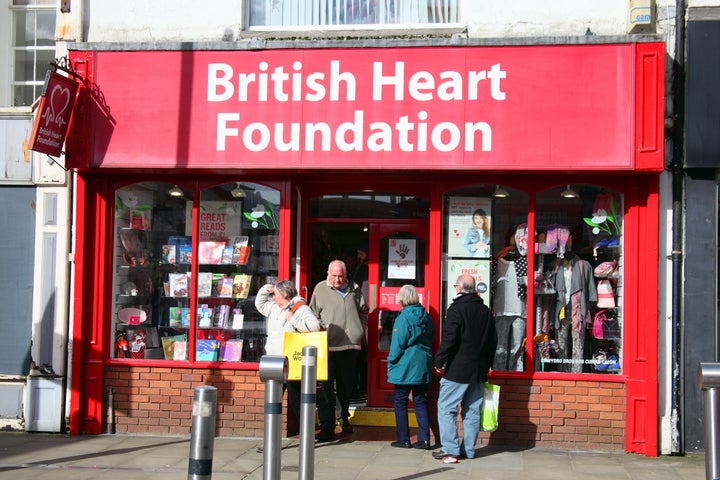 The Children's Commissioner has said everyone supervising children in Britain's charity shops should undergo a full criminal record check, after HuffPost UK established thousands of volunteers are failing to do so.
None of the major charity retailers HuffPost UK contacted said they conducted Disclosure and Barring Service (DBS) checks on all their shop volunteers, after Oxfam told HuffPost it was reviewing whether it could perform the formal reviews on all its 23,000 unpaid helpers.
It comes after a former head of safeguarding at Oxfam said she came across three separate allegations of child abuse by shop staff in a single month in 2015. Oxfam recruits volunteers as young as 14 to work in its stores.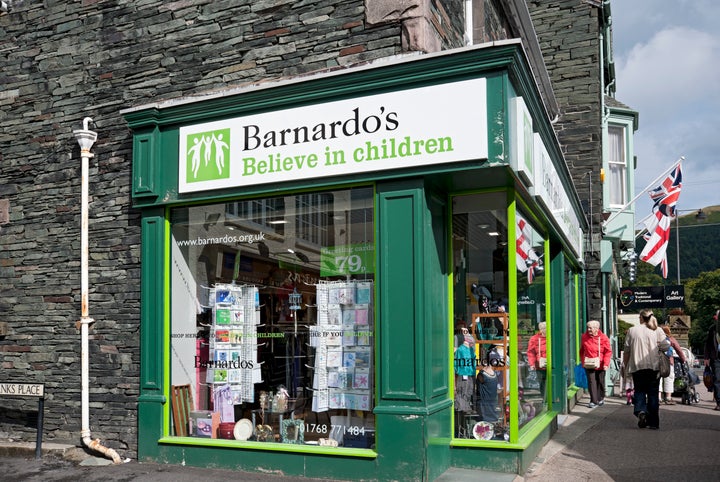 HuffPost this week asked 19 leading charity shop retailers, who collectively have thousands of shops and a workforce of tens of thousands of paid and unpaid staff, many of which recruit under 18s, whether they routinely DBS check volunteers.
Of those who responded, none said they did so.
One lawyer said the process for establishing who should and could undergo DBS checks was confusing and said Government guidance "takes a bit of fathoming out".
Calling for the most stringent checks on children's supervisors, Anne Longfield, the Children's Commissioner for England and Wales, told HuffPost: "I remain of the opinion that anyone who regularly supervises children should have a DBS check and would expect charities and employers to be aware of their duties to safeguard child employees or volunteers.
"This does not mean everyone who works in a charity shop needs to be DBS checked but it does mean anyone with day to day supervision of children does and must."
The Disclosure and Barring Service, which replaced the Criminal Records Bureau (CRB) in 2012, said it has issued 715,000 certificates to volunteers since April last year.
The range of responses from charities showed a mixed, and at times contradictory, approach to the issue of criminal records checks. HuffPost found:
Oxfam, which runs 750 stores, requires its shop managers and deputy managers to undergo enhanced DBS checks. It asks others for references but told HuffPost it was trying to establish whether it could legally DBS check all 23,000 of its volunteers.
Age UK, which runs 400 stores, claimed neither staff nor volunteers in charity shops were eligible for DBS checks. It asks all retail volunteers for references and to "disclose any convictions".
The British Heart Foundation, which runs 725 stores, said it "undertook appropriate checks" on those who carry out "regulated activities" - roles that involve the close, unsupervised work with children or vulnerable adults.
The British Red Cross, which runs 340 stores, also said it DBS checked people who did "regulated activities" but added: "Charity shop roles do not come under these criteria, so we are unable to DBS check."
The MS Society, which runs 8 stores, said it did not DBS check charity shop staff as it doesn't allow children to work or volunteer. "We don't have any particular safeguarding arrangements [relating to children] within our charity shops as we don't allow under-18s to volunteer in them," it said, adding that staff and volunteers are made aware of its wider safeguarding policies.
Children's charity Barnardo's said that it trialled routine DBS checks for its paid shop managers but was told by the DBS service these were not appropriate and that they may jeopardise its work.
Oxfam said it has been routinely DBS checking paid staff for some time.
"Charity shops often have vulnerable people working for them... As a constituency MP I have received complaints of bullying from charity workers and have assumed that supervisors would have been both trained and checked," she said.
A "basic" DBS check can be carried out for anyone to reveal unspent convictions or conditional cautions, though only a prescribed list of professions could undergo full checks.
The DBS told HuffPost these roles "includes roles working closely with children or other vulnerable groups".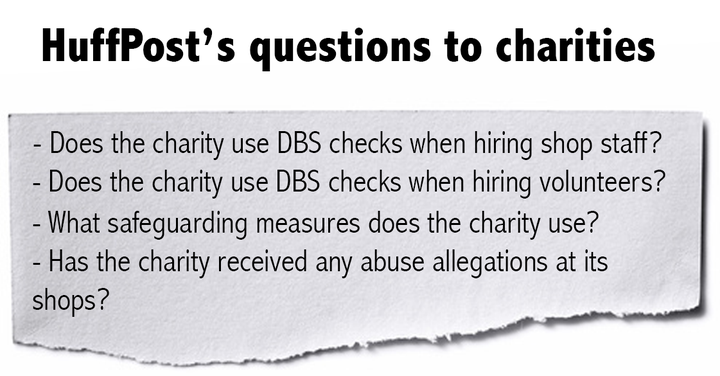 Keith Ainsworth, a lawyer at specialist firm Wright Hassell, told HuffPost charities had "an awful lot of work to do" to figure out whether their volunteers' work fell within the law, adding Government guidance was unclear.
"We do need clarity there and that would be helpful," he said.
"There is an onus on charities and on charity trustees to take steps that appropriate processes are in place... One of the things I would advise is to ensure there is no situation where children are alone with an adult.
"In simple language, you say that a child cannot be alone with an adult, unless that adult has been DBS checked. Many charities have these rules."
Michael Hibberd, a solicitor from Clarkslegal, said DBS checks were "straightforward" and free for volunteers.
He said: "Charities exposed to children and vulnerable adults should be asking for the checks.
″Given the nature of charities' work, most charities should be asking for DBS checks on all their volunteers. Many charities, including Oxfam, have children and vulnerable adults working as volunteers.
"Their charitable activities also involve exposure to the same groups. It is therefore highly likely DBS checks will be required for their staff, including volunteers."
Dr Suzanne Smith, the director of safeguarding at the DBS, said: "It is important to note that a DBS check should only form part of any organisation's recruitment decision and should be considered alongside other information.
"Recruitment is only one aspect of safeguarding vulnerable groups, every organisation should ensure its ongoing safeguarding arrangements are appropriate and all employers should be aware that concerning behaviours can become apparent post recruitment."
Longfield added: "I would always expect any specific concern of abuse to be reported to the local authority and police and they should always investigate."
Oxfam previously confirmed 52 safeguarding incidents occurred within its trading retail division last year, and a former Oxfam volunteer manager told HuffPost of her fears abuse could "absolutely" take place in shops.
"Whilst paid staff were vetted, thousands of volunteers were not and unfortunately the very nature of people who abuse or take advantage of others are predatory," the ex-manager said.
"Rightly or wrongly I moved three people on, not because I was aware they had specifically done anything but because I noticed things that made me feel uncomfortable about letting them work with other volunteers and I made damn sure I was about when they were in.
"Could abuse happen in shops? Absolutely. Is it rife? Not in my experience and I sincerely hope not on my watch."
Other charities, including Barnardos, British Heart Foundation, and Age UK on Tuesday night confirmed to HuffPost they had also received multiple allegations relating to safeguarding in the past year.
CLARIFICATION: This article was updated on 16 February to clarify the MS Society's policies.