The first trailer for the new Charlie's Angels reboot has been released, and we think fans of the original film with Cameron Diaz, Lucy Liu and Drew Barrymore are going to be impressed.
In the new clip, the latest trio – made up of Kristen Stewart, Ella Balinska and Aladdin's Naomi Scott – are introduced to viewers (and each other) for the first time, and are quickly thrown into the deep end.
We also meet a whole team of Bosleys, played by Patrick Stewart, Djimon Hounsou and Elizabeth Banks, who also directed, co-produced and wrote the new film.
And we're pleased to note looks jam-packed with stunts, gadgets and oh, so many wigs…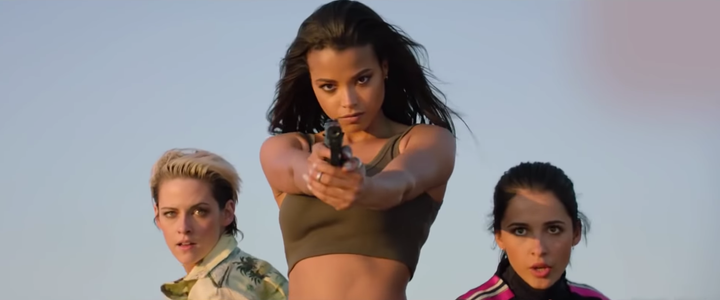 The new trailer also offers a glimpse of Noah Centineo in action, following his rise to fame in 2018 as the romantic lead in the Netflix original To All The Boys I've Loved Before.
And while the 2000 Charlie's Angels film became synonymous with its accompanying Destiny's Child track, the new reboot is soundtracked by a brand new female-led tune by Miley Cyrus, Ariana Grande and Lana Del Rey, which is teased in the new trailer.
To cap things off on a nostalgic note, the clip also signs off with the franchise's iconic catchphrase, "good morning, Charlie", while alluding to the graphics from the original 1970s TV series.
Charlie's Angels – Elizabeth Banks' second directorial offering following Pitch Perfect 2 in 2015 – is currently slated for release in November 2019.
Watch the trailer in full above.