When Charlotte Church linked the civil war in Syria to climate change in front of a BBC audience, she was torn apart.
'Charlotte Church stuns TV viewers by blaming Syria's brutal four-year civil war on CLIMATE CHANGE' wrote the Daily Mail of the singer's divisive Question Time appearance.
"Thick as a whale omelette", one YouTube commenter said, while a Sunday Telegraph journalist claimed Church's comments – based on a reputable study from Columbia University - made him want to "jump out of the window".
"I just got absolutely slandered for it," Church told the Women of the World festival at London's Southbank Centre last week. "Lots of the language they were using was like 'silly little girl', 'stick to singing love', and all this stuff. The Sun did like six pages dedicated to how thick I was."
Yet just weeks later, Church's views were lauded as credible by the very media that had mocked her. "Cut to a couple of weeks later and Prince Charles says it, and all of a sudden it's like 'hmm this is cause for concern'. Then NASA said it, then everyone is sort of like 'ooh, there's something in that'," Church explained to the festival audience.
"Sometimes I do feel a little bit like I'm a litmus test for bigotry."
Over the last few years, the woman known as a former child singing star has become an activist.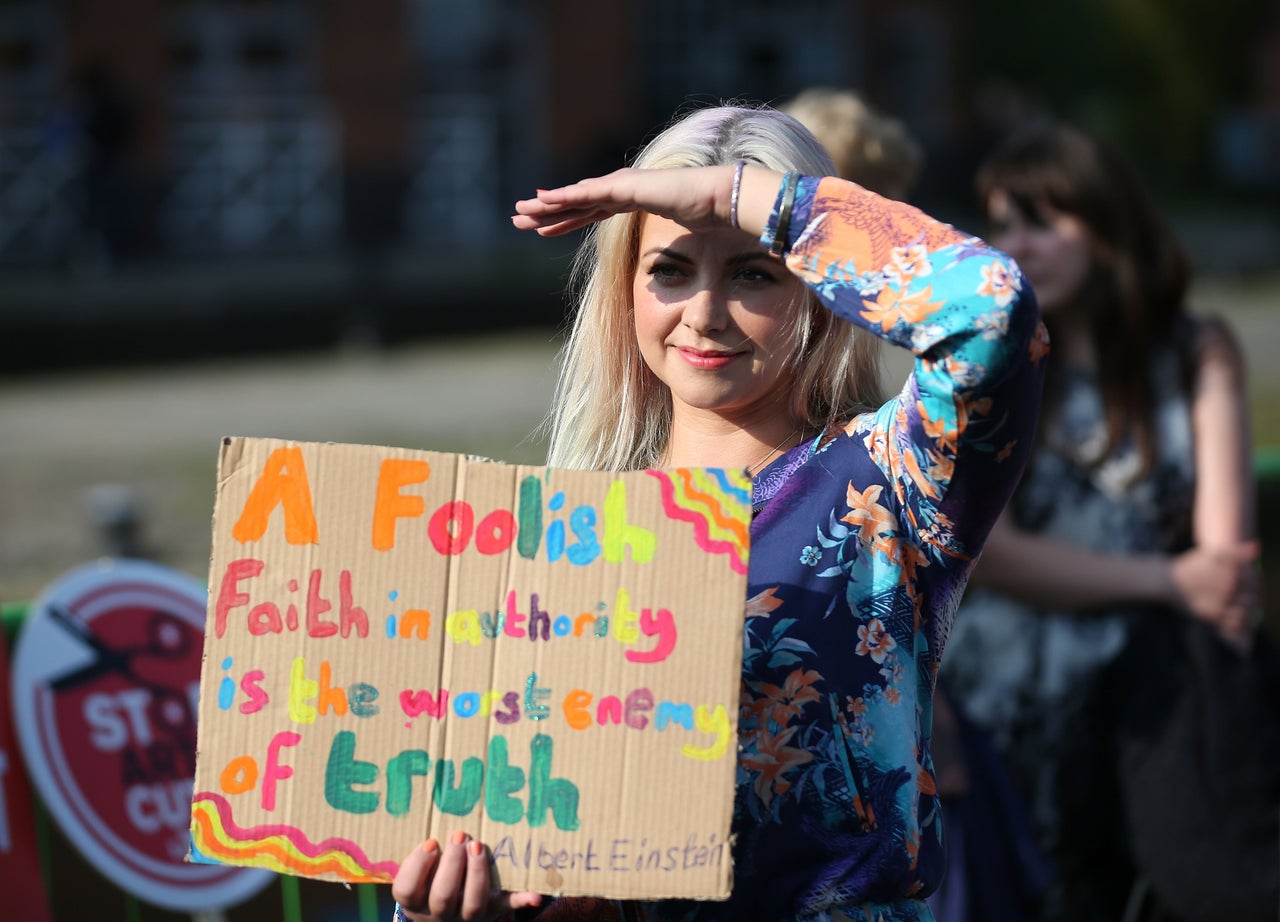 But making her personal views public was not what the music industry had imagined for the Welsh soprano.
After getting a record deal with Sony Music aged 12, she was told that under no circumstances should she ever talk publically about religion or politics.
She didn't care at the time, "But as I got a little bit older, those things start seeping into you life a bit more, and you start wanting to talk about things.
"Journalists would come and talk to me about it and ask me questions about it, and I'd answer honestly. Because this all happened when I was a child, I never learnt to lie I suppose. That got me into a lot of trouble and it still does."
Aged 15, she was vilified by global media for her "devilish attitude" after reportedly saying firefighters from the 9/11 attacks shouldn't be treated as celebrities. She was forced to apologise and professed her "undying love for America".
Her teenage years of drinking and dating appeared regularly in the tabloids, as the label of 'Voice of an Angel' was used to imply she had somehow lost her innocence. "My life was really like a soap story for a lot of people and it was just fodder, when actually it was really my life, and it was really important to me, and definitely not just soap story fodder, which it was made into for profit."
When she began to speak out about sexism in the music industry and media, the response to Church was the polar opposite of the response to lifelong campaigners like education activist Malala Yousafzai. "She's totally earned it and that's her remit," Church said. "That was never my remit so it was never allowed for me because I was part of the entertainment industry and 'That's what you do. You're the voice of an angle so stop making any discord with anything and just stay heavenly.'
"That was my role and that was my box and as soon as I started thinking 'Ooh I can push the sides of this box' then people started having a bit of an issue with me."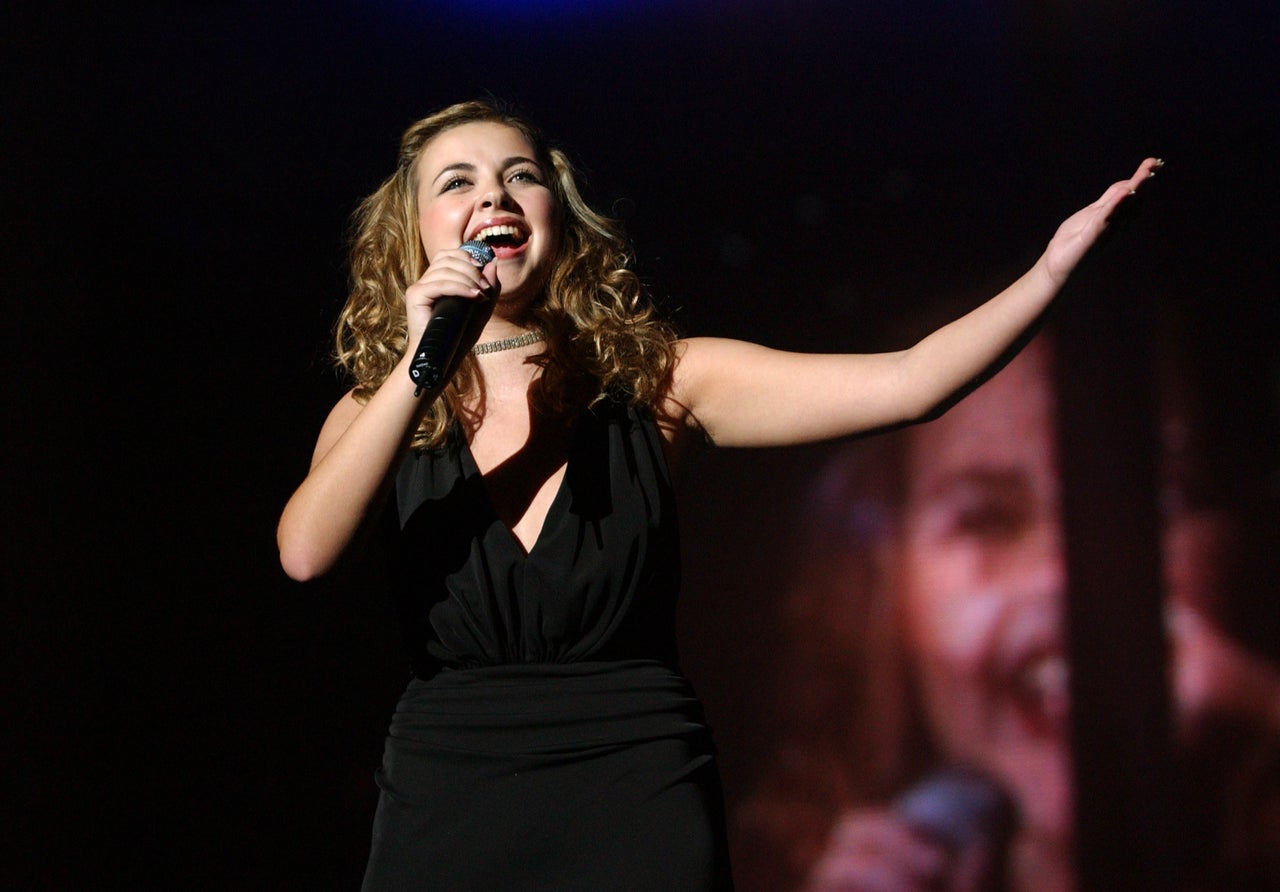 Until her mid 20s, her ideas of protest weren't fully formed.
"I was just blindly fighting. I had no concept of the idea of feminism, I just felt mass injustices against myself and my family and my community, and just lots of different injustices that I saw that really got me to the core."
It was her later participation in the Leveson enquiry, aged 25, that galvanized her keen sense of injustice at the hands of the media: "The fact that my family, my phone was hacked, literally everybody I knew who was in my circle whether it was friends, the family priest, everybody's phone was hacked for stories."
She joined the group Hacked Off, which rallies against press intrusion, and started to look more widely at corruption in big institutions, "whether it be the media, whether it be the police force, whether it be the government.
"I was just really like oh, ok, this is dark. Though I wanted to live my life in a rainbow, in fairyland and not get involved in all these serious and hard issues, I have to be. I have a big platform, I'm an artist. In my mind nowadays, there isn't much more use that I can be than to try to talk about and reflect the issues of my time."
Church gave BBC 6 Music's John Peel Lecture in 2013, and chose to hit out at the music industry for pressurizing young women to present a sexualized image.
"There is a lot of male dominance and patriarchy in the music industry and there is a lot of pressure if you are talented and young and pretty and generally those are the people who are recruited for that industry," Church said.
Church's own music videos, as she moved from classical to pop and rock music in her late teens, presented a raunchy image which she said can be "difficult" to see today.
"You have a whole host of people whether they're stylists, make-up artists, photographers and whatever, who are just looking for the sex. Partially that's exploitation, and partially it's people finding their way around sexuality, and that's certainly what it was for me, it was both things simultaneously."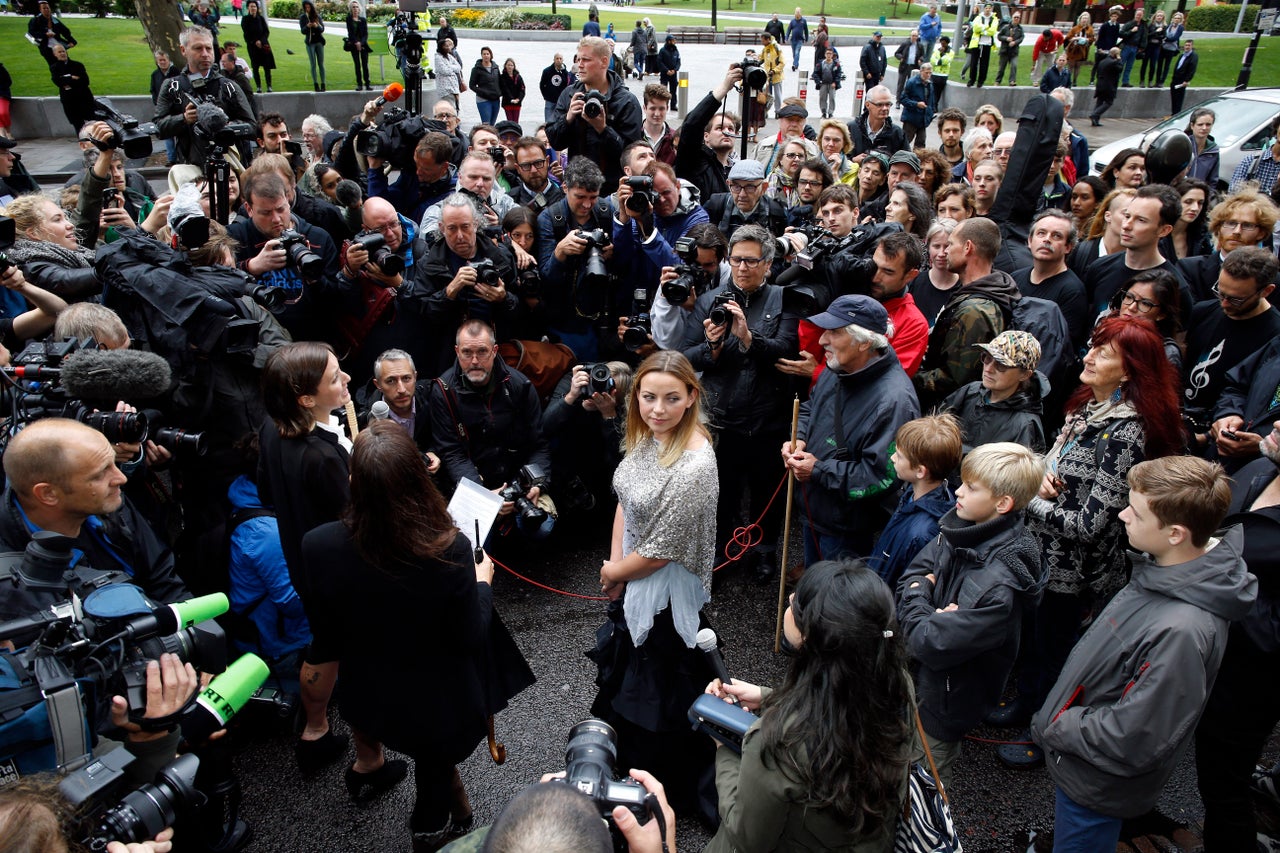 Church had been 'discovered' from complete obscurity and a working-class background, becoming an international star - the 'Voice of an Angel'.
"We were just chilling in Cardiff," Church said. "My mother worked for the council, my dad was putting up the metal things on the windows of council houses. My nan was a dinner lady, my grandpa was a plasterer. I was having a lovely time in primary school and I got a scholarship to a prep school which was incredibly posh, where I was a school chorister. And all of this mental stuff started happening."
She believes her background was used by some media in attempts to undermine her. "I've always had a real belief in myself, even from when I was really young [but] the mainstream media, News Corps especially, who really tried to embarrass me or smack that down as a working class girl, and why should I have any right to speak about any of these issues when I'm obviously not educated enough?"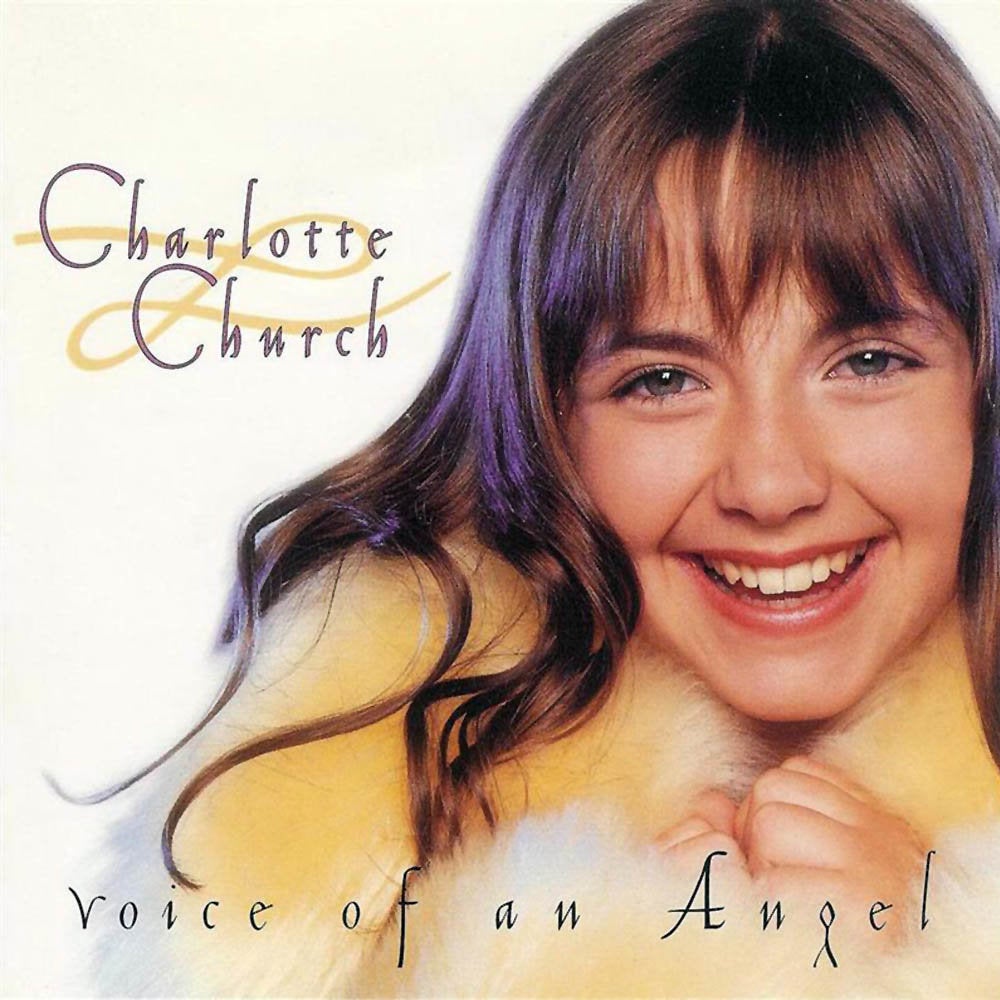 "I feel massively insecure at times, and sometimes the things that people were saying about me really did hurt.
"But I always just thought no, I'm alright, I'm a good person. And I got incentivised to fight against it... And I think that's probably what I've learnt in the past three years."
Feminism in particular has been a complex area for Church – she feels she's now "a bit more on the liberal side" than during her John Peel lecture, when she criticised artists like Rihanna and Miley Cyrus for their public sexuality.
"There are people who are more conservative in their feminism, and don't think that there should be women twerking in videos and wear thongs and stuff, and there's another strand of feminism which says that they absolutely should," she reasons.
She now feels there's "no right and wrong, it's just what my idea of it is. And that's fine because that comes from a whole host of other ideological beliefs rather than just feminism."
Though her public campaigning has expanded, Church said she still doesn't have a master plan: "It's all been a massive journey for me. I mainly just followed my nose throughout the whole thing. I have no grand plan, I have no idea what I'm doing the majority of the time."
"I'm just seeing how I feel and trying to react in the moment."
She's never wanted to give up yet though, despite the hostility she has experienced: "To be honest, I'm a newbie. I've only been doing this a year and a half so if I was tired by now then I wouldn't have much staying power."
Church, who strongly opposes austerity, said: "There are times when it becomes really difficult and it gets really personal, because these are political ideologies you're talking about. People on the right side want less governmental involvement in people's lives, but people on the left side want to help people out and have a general safety net for the populous, which I think is reasonable considering nobody knows what on earth is round the corner for anybody."
She told the Leveson Inquiry five years ago that thanks to negative press coverage, "my credibility has been blown to bits". But it seems that her difficult relationship with the media and music industries is what has propelled her to rebuild that credibility as a protester.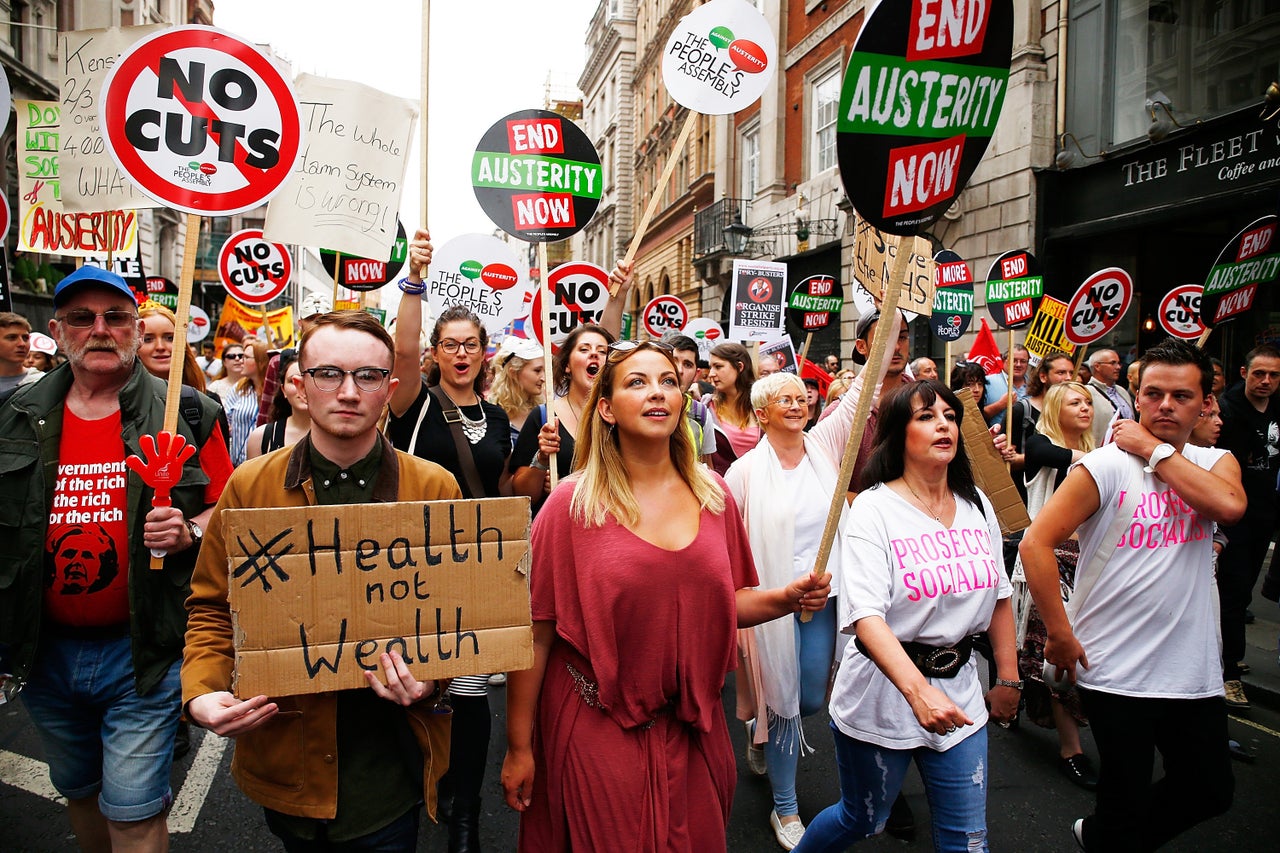 And her entertainment roots are lending ideas to her approach to protest, too.
"Lots of these institutions, like unions, do things the way that they've always done things. So at rallies you have lots of speakers, and after three hours of it, it gets a bit dull," she said. There is so much entertainment out there at the moment that people's attention is being taken to all the time, or being disrupted by, depends on the way you view it. We have to make this fun, we're going to have to make this so much fun in order to get people on board.
"So what I wanted to do in terms of the Welsh Assembly and austerity and stuff, is put on a big party bus. Music, and going to estates and all different sort of places.
"Maybe going down to that place a week before and seeing if there are any great artist or poets and get them to be part of it – just make it fun."