Charlotte Danks hasn't had a day off in three weeks. The 21-year-old has been busy opening up her second 25p store - which sells cut-price food to locals in Cornwall who are struggling to eat.
"I wanted to make sure everybody could afford to eat and drink," she tells HuffPost UK.
"I also wanted to take some of the pressure off the food banks."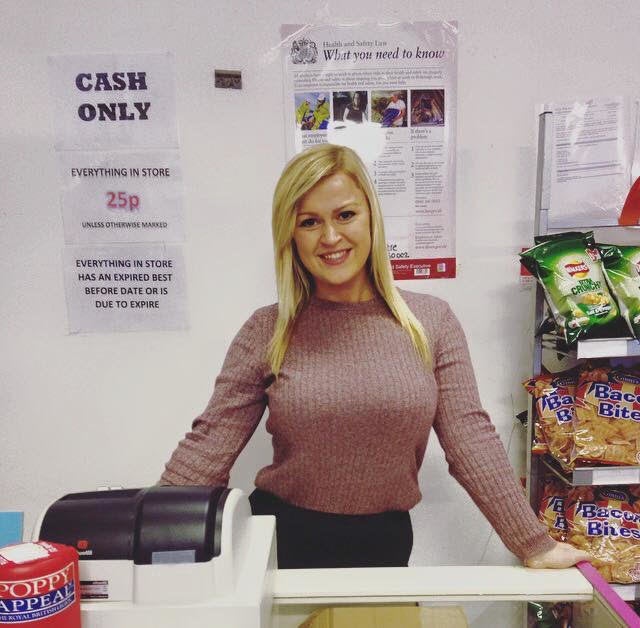 The produce sold in Affordable Foods is comprised of everything major supermarkets refuse to put on their shelves, whether it's due to damaged packaging, poor labelling or best before dates.
Danks has lived in Newquay for most of her life, and says she opened her first store because she wanted to provide a service to the local community.
"Most work here is only seasonal and a lot of the locals are unemployed," she says. "The majority of people are so grateful for what I'm doing. At least once a day I get a 'thank you' off of a customer."
The entrepreneur first set up shop in Newquay in June last year, and says from day one she had customers travelling from St Austell - more than 16 miles away, and an hour and a half by bus - to come to the store.
"They said it was worth the travel expense," Danks recalls. "I even had customers from St Austell on their hands and knees crying and begging me to open there because the town was so in need."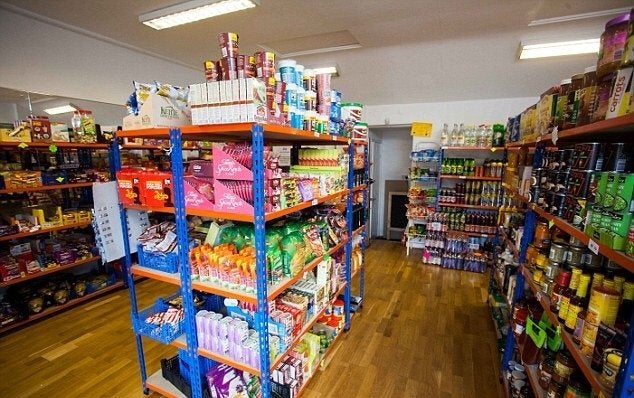 And, duly enough, Danks opened a store in St Austell less than a year later.
The store "pretty much sold out" on the first day alone.
"I had to get a delivery of new stock down to the shop. It just shows how much of a need there is for these type of shops.
"It took me a while to get my name out there and for people to find out about me but now most people know and I'm super busy."
"My stock is from large distribution centres and warehouses from all over the country, as far as Leeds. I have to pay for the produce, but it is at a discounted price.
"I also have to pay delivery costs or fuel to travel and get the stock myself."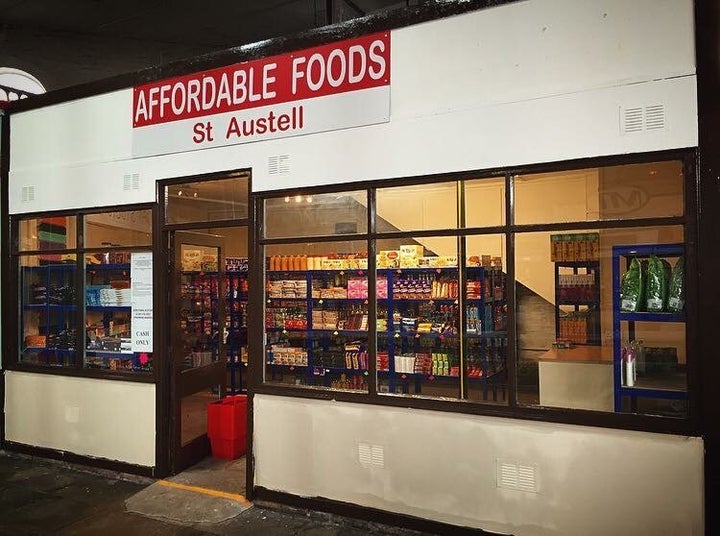 According to campaigners, for every two tonnes of food we eat in Britain, another tonne is thrown away - amounting to more than 7m tonnes wasted every year.
"It's such a shame because there are so many people starving because they can't afford supermarket prices," Danks explains.
"Food banks are becoming more and more popular, however I have found out from my customers that a lot of them are too proud to use a food bank.
"They would rather come and spend maybe 25p with me and then I'll give them a few freebies on the side. They are very appreciative of that."
She adds: "I think whatever 'food waste' supermarkets have that they should donate them to the people most in need or local charities. I do believe a few main chain supermarkets are working towards this which is great."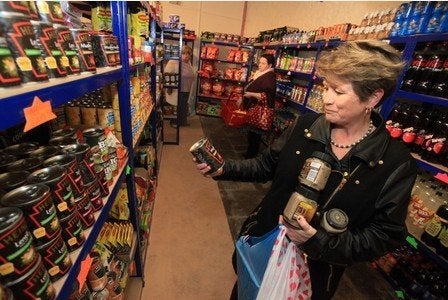 Although Danks doesn't currently employ anyone, she is in talks with a local couple who she plans to work alongside with - and she has big plans for the future.
"Hopefully over the next couple of months I'll be opening up a large warehouse, and over the next two months I'll also be opening up two more shops- one in Bodmin and one in Bude.
"Long term, I would love to have a shop in every main town of Cornwall. I want to help as many people as possible but I don't want to take on too much too soon!"