Women with postmenopausal breast cancer should be given a 43p-a-day drug to stop the disease from spreading, research suggests.
The drug, which is already used for patients with advanced prostate cancer, alters bone tissue and makes it harder for cancer cells to survive there.
However confusion over funding of the drug is "needlessly" putting women's lives at risk.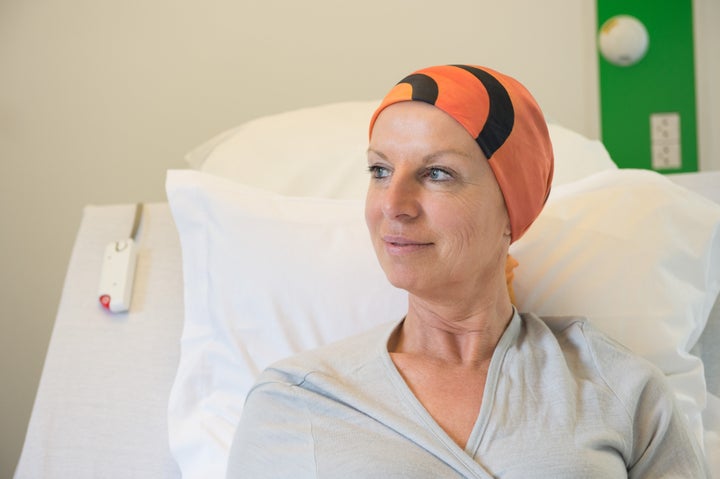 Breast Cancer Now said that every year, roughly 27,000 women are missing out on the drugs - known as bisphosphonates - with the main reason being a lack of clear guidance on who should fund them.
A survey involving responses from 125 cancer specialists found that 59% had not brought in bisphosphonates - typically used to treat osteoporosis - for their breast cancer patients.
Meanwhile a quarter (24%) had introduced them and 17% had done so partially.
When asked about possible barriers to giving the drugs, 45% said they were waiting for funding decisions, 11% were waiting for clinical decisions and the rest were waiting for a variety of other reasons, PA reported.
Chief executive at Breast Cancer Now, Baroness Delyth Morgan, called for a national policy on who should fund the drugs.
"While bisphosphonates are not routinely available to all eligible breast cancer patients, women's lives are needlessly being put at risk," she said.
"These are cheap and widely-available drugs and the overwhelming evidence of their ability to save lives should have changed practice by now.
"But they are still sitting on the shelf, blocked by bureaucratic inertia.
"We're fortunate to have so many of the world's leading oncologists working within the NHS, and we must ensure they have all the tools they need to offer the best possible breast cancer treatment."
Story continues below...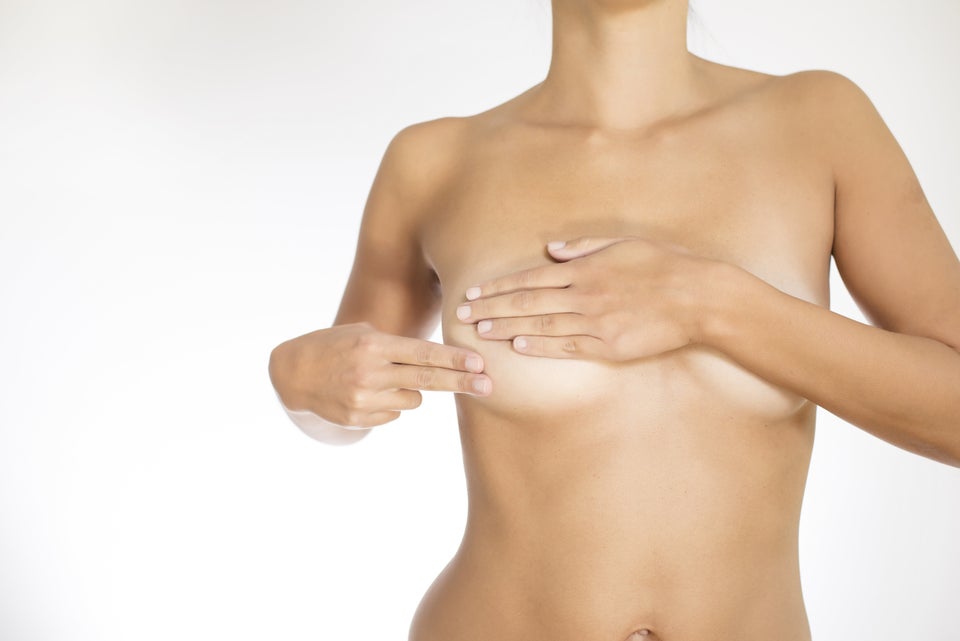 Breast Cancer Signs And Treatment
The drugs have the potential to prevent 1,000 breast cancer deaths a year.
A study found that postmenopausal women taking the 43p drug saw a 28% reduction in the chances of their cancer coming back. It also reduced the risk of dying from the disease, during the first 10 years after diagnosis, by 18%.
Breast Cancer Now said giving women the drugs would cost almost £17 million a year. However it predicted that women would need fewer bone scans, which would save money, and 1,200 fewer women every year would develop secondary breast cancer, meaning lives would be saved.
Bisphosphonates can be taken for around three years, either as a daily tablet (ibandronate) costing 34p per day, or intravenously every six months (zoledronate) at 4p per day.
The full cost (including consultant time and monitoring side-effects) is estimated to be 43p per day, per patient.
"It should be an absolute priority for every clinician and commissioner involved in the provision of breast cancer services to ensure this simple and safe treatment is made available, as a matter of urgency," said Rob Coleman, professor of medical oncology at the University of Sheffield.
Professor Ian Smith, chairman of the Breast Cancer Clinical Reference Group, said: "It is deeply concerning that such an inexpensive treatment known to improve survival for women with breast cancer is not being made available to all that could benefit.
"In order to deliver the best quality breast cancer care to UK patients, the introduction of these drugs for all eligible women must now be our top priority."
NHS England said decisions on the funding of bisphosphonates were currently made locally, but added that their use would be considered by the National Institute for Health and Care Excellence (Nice) in upcoming guidance.