While Christmas may be a time of giving, all that generosity will be sure to take its toll on your bank balance.
But Christmas Dinner needn't cost cost an arm and a leg. Good Housekeeping has scoured ten major supermarkets for the best deals and managed to feed eight people for just £2.94 per head.
The secret is shopping around for the best deals across a range of supermarkets. So you'll need to be pretty time rich and the pricing hasn't taken into account petrol costs or the bus fare, either.
If you'd rather stock up in one trip, this year's cheapest one-stop shop is Lidl, where a basket costs £25.53.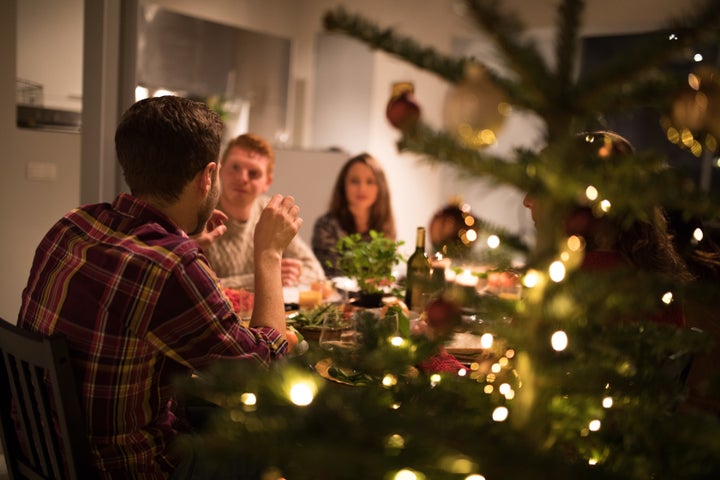 The price comparison includes costings for 11 essential items for a Christmas dinner for eight, including: a whole turkey weighing at least 3.5kg, at least 880g each of potatoes, sprouts, carrots and parsnips; at least 170g stuffing mix; a jar of cranberry sauce; at least 900g of Christmas pudding, at least 900g of Christmas cake, at least eight mince pies and a jar of brandy butter.
Of course, if you want to save even more money, you needn't include everything on the list. But remember, this price doesn't include booze. Boo.
Caroline Bloor, Consumer Director, Good Housekeeping said in a statement: "Bargains are thin on the ground this Christmas, so supermarket choice is crucial.
"A turkey will usually be your biggest outlay, so if you can find quality and value, you'll be off to a great start. Aldi and Lidl have the cheapest ones this year. Now is not the time for loyalty – swapping supermarkets is the best way to save."
Good Housekeeping's ninth annual shopping basket cost survey reveals the impact that rising inflation and Brexit has on festive spending, with the basket costing 16% more than it did last year at the cheapest supermarket.
Nine supermarkets are more expensive than last year, with Aldi, Morrisons and Iceland all increasing their prices by over 13%. Marks & Spencer is the only supermarket whose basket has got cheaper, dropping its prices by over 20%.
This year sees the highest costs since the tracker began in 2009.
Cheapest for a one-stop shop per supermarket:
Lidl £25.53
Aldi £25.68
Iceland £28.12
Tesco £28.48
Asda £31.17
Co-op £33.48
Morrisons £36.23
Sainsbury's £36.59
M&S £38.43
Waitrose £41.47
In order to make a cheap Christmas dinner for eight:
Turkey - Aldi, Lidl, Braemoor (£8.99)
Potatoes - Co-op, Maris Piper (£1.49)
Sage & onion Stuffing Mix - Aldi & Lidl (34p)
Brussels Sprouts - M&S, loose sprouts (88p)
Carrots - Morrisons, wonky carrots (35p)
Parsnips - M&S, loose parsnips (88p)
Cranberry Sauce - Lidl (55p)
Christmas Pudding - Tesco (£3)
Brandy Butter - Aldi (£1.49)
Mince Pies - Aldi, 6 pack x 2 (£1.58)
Christmas Cake - Aldi & Lidl Top iced cake (£3.99)
The research appears appears in the January issue of Good Housekeeping, on sale 8 December.