Gouda news, cheese-lovers. A fromage-filled advent calendar will be hitting stores on 6 November so you can count down to Christmas with the world's biggest smile on your face.
The calendar was devised by food blogger Annem Hobson from So Wrong It's Nom, who created a prototype for it last year and asked people to register their interest.
After receiving a staggering 11,000 signatures (including support from Emma Bunton and Zooey Dechanel), Annem decided to bring the unexpected business venture to life.
The calendar, which will be sold in Asda for £8, will contain 24 individually wrapped cheeses including various types of cheddar, Red Leicester, Wensleydale with cranberries, Applewood and more.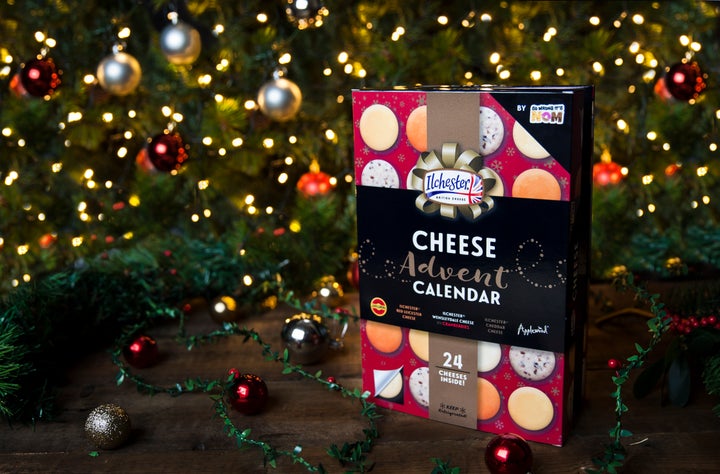 Annem told HuffPost UK: "I never imagined in my wildest, cheesiest dreams that I'd be able to walk into an Asda store and see my idea come to life.
"I hope I've made all the supporters proud and that they love the calendar as much as I've loved making it."
After pitching the idea last year, the calendar was put into production with the help of cheese specialist Norseland in Ilchester, which produces Jarlsberg, Applewood and Mexicana cheese.
The calendar has a handy 'book style' packaging design, allowing one half to be torn off after the initial 12 days of Christmas to maximise fridge space.
Annem added: "For years, chocolate has dominated key retail periods, and as a huge lover of cheese I want to turn this on its head.
"The reaction from cheese lovers around the world has been phenomenal. I'm thrilled that Norseland, Ilchester have helped my dream product come alive and I'm overwhelmed by the support people have shown me."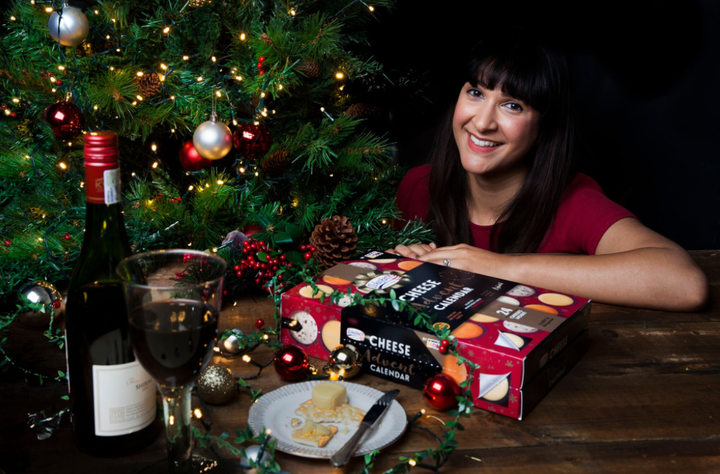 The calendar includes the following types of cheese, all of which are suitable for vegetarians:
:: Jarlsberg - has a sweet and nutty taste, with large, round holes.
:: Applewood - made from cheddar with a smoky flavour and smooth texture, all finished with a dusting of paprika for good measure.
:: Mature cheddar - Ilchester's cheddar which has earthy tangy notes and a creamy texture.
:: Red Leicester - a smooth and nutty cheese, with a lovely orange colour.
:: Wensleydale with cranberries - made with smooth and creamy gold award-winning Wensleydale and paired with juicy sweet festive cranberries.