A restaurant criticised by a customer for serving a £1.15 Asda Camembert to a customer paying £12.95 for the dish, has dismissed a chef over the incident.
Last week Emma Daniels took to Trip Advisor to complain about the dish she was served at Severn Shed restaurant in Bristol: after eating the sharing platter of Camembert, Daniels discovered it was packaged inside an Asda box.
According to Ashley Kirwan, who has been general manager at the branch for just a week, the management have "taken action" and the member of staff in charge of the kitchen is "no longer in the business".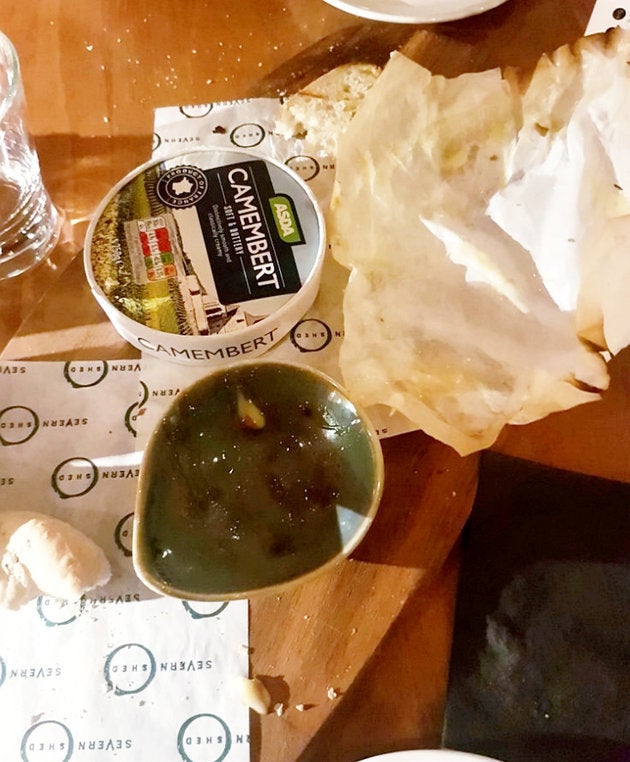 Speaking to The Caterer magazine, Kirwan said: "This is absolutely not normal practice," although he did not indicate where the restaurant normally source their cheese from. HuffPost UK has been in contact with the team but is yet to receive a response.
The menu lists the dish as an oven baked camembert, served with rosemary, caramelised red onion, rustic bread. And does not specify the source of the cheese.
The team at Severn Shed have been in contact with Daniels and say she has agreed to come back and dine at the restaurant again.
Her initial review was scathing of the experience: "When we go out to eat we realise you pay for more than just the ingredients, you pay for atmosphere, staff, cooking etc.
"What I didn't expect was to order a sharing starter of Camembert and to be served Asda's own brand Camembert in the original packaging! Even when I cook it at home I cook it in a terracotta dish!"