A 'lost' child, stood alone for eight hours in the middle of the bustling Queen Street Mall in Brisbane, Australia, was offered help by just 21 people out of thousands of passers-by.
Two child actors, Samuel and Ava, took turns standing alone for 20 minute periods as shoppers milled around them, as part of a social experiment filmed by children's services provider Key Assets Australia.
One of the few people to approach Ava was a dad, who was out with his two children. When he was told about the experiment he said:
"I've had scary moments with these guys lost before, in this mall actually. It's every parent's nightmare."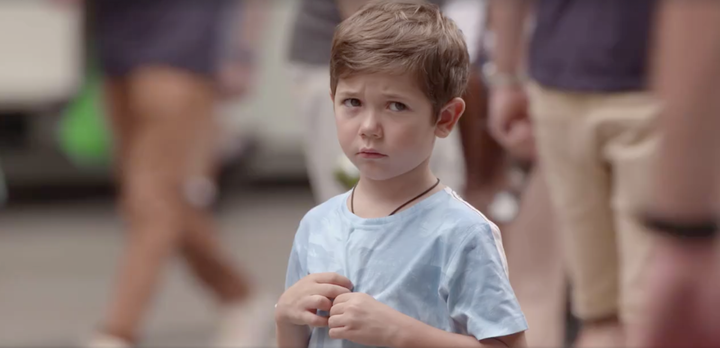 The aim of the experiment was to raise awareness about the 43,000 children in Australia in need of foster carers.
One of the women who stopped to help Samuel said the experiment had really brought the campaign's message home to her.
"I don't think any child should be alone, so to see a child like that and to relate that back to foster care," she explained.
"I think it's incredibly important we find opportunities for children to have a happy life."
Watch the experiment in full in the video above.