Children aged 12 to 15 in England are to be offered their first dose of a Covid-19 vaccine, health secretary Sajid Javid has confirmed.
The move comes after the chief medical officers of the four UK nations advised younger teenagers should be offered the Pfizer/BioNTech jab.
The decision takes into account the impact of the pandemic on children's education, as well as the risks to their mental health from missing school. It means that around three million children could be eligible for the jab.
The decision comes despite the Joint Committee on Vaccination and Immunisation (JCVI) deciding not to recommend mass vaccination of 12 to 15-year-olds earlier this month.
The JCVI had said Covid-19 presents a very low risk for healthy children and vaccination would only offer a marginal benefit. But they suggested that the wider issues, such as education, should be taken into consideration and examined by the chief medical officers.
Looking at the full picture, the government has now decided to follow the recommendation from the CMOs.
"I have accepted the recommendation from the chief medical officers to expand vaccination to those aged 12 to 15 – protecting young people from catching Covid-19, reducing transmission in schools and keeping pupils in the classroom," Javid said in a statement.
"Our outstanding NHS stands ready to move forward with rolling out the vaccine to this group with the same sense of urgency we've had at every point in our vaccination programme."
Details of how the vaccine will be rolled out to children over 12 in England will follow shortly, and formal announcements are expected from the administrations for Scotland, Wales and Northern Ireland. Ahead of that, here's what we know so far.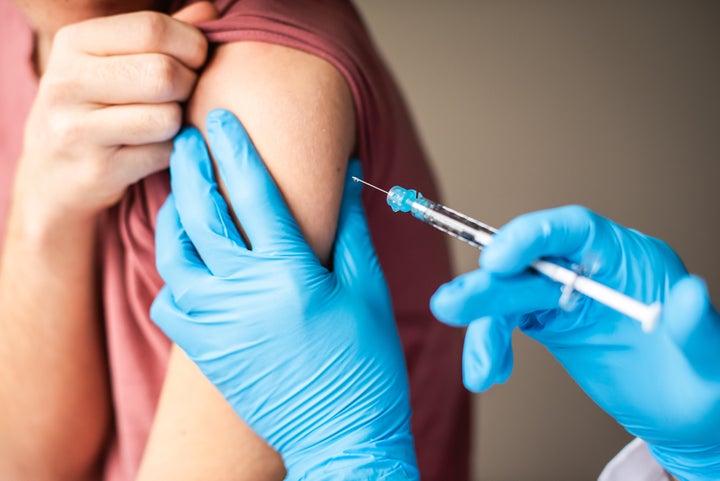 Which children can currently get the vaccine?
Covid vaccines are already available for all children aged 16 and over across the UK. Children aged 12 to 15 who have an underlying medical condition that makes them more vulnerable to Covid can also access the vaccine, as can children who live with an adult who's considered extremely vulnerable.
NHS England said more than half a million 16 and 17-year-olds have had their first dose, with efforts continuing to encourage older teenagers to get a jab.
Why are younger children now being considered?
Vaccines could protect kids from the virus, but they could also have the added benefit of slowing transmission in wider society. Nobody wants schools to close again, and vaccines could help schools stay open.
In their advice to the government, the chief medical officers said they were recommending vaccines on "public health grounds" and it was "likely vaccination will help reduce transmission of Covid-19 in schools".
They added: "Covid-19 is a disease which can be very effectively transmitted by mass spreading events, especially with Delta variant.
"Having a significant proportion of pupils vaccinated is likely to reduce the probability of such events which are likely to cause local outbreaks in, or associated with, schools.
"They will also reduce the chance an individual child gets Covid-19. This means vaccination is likely to reduce (but not eliminate) education disruption."
Schools in Scotland returned from the summer holidays before the rest of the UK and this was associated with a rise in cases in the country. Devi Sridhar, professor of global public health at the University of Edinburgh, is among those supporting the age group extension for this reason.
Asked about 12- to 15-year-olds being offered jabs, she told BBC Radio 4's Today programme: "Either you're going to be exposed to Covid without any protection or you can be exposed and have a vaccine. And we should be offering teens that vaccine so they have that protection."
She added: "It's an emergency situation and we have Delta, which is so infectious. I mean, it's just flying through schools as we know.
"But not just here, Germany, Denmark, even places like New Zealand and Australia are struggling with Delta compared to the original virus."
Are the vaccines safe for younger kids?
Although we've yet to offer the vaccine to most children aged 12 to 15 in the UK, the vaccine is widely available to over 12s across Europe and the US.
"The big question regarding vaccinating youngsters has been whether the benefits outweigh the risks," Professor Lawrence Young, a virologist and professor of molecular oncology from the University of Warwick previously said.
"Increasing data from the US where nearly 9 million 12- to 17-year-olds have been vaccinated and the extension of vaccines to teenagers in Canada and France has provide reassurance that the Pfizer vaccine is safe with serious side effects being very rare."
Dr Peter English, a retired consultant in communicable disease control, added: "The UK medicines regulator approved the vaccines from the of 12 years in early June, and other countries, such as the USA and Canada, have been offering the vaccine routinely to children aged 12+ for some time now, so we have an abundance of safety data for this age group."
Do kids get side effects from the vaccine?
Just like adults, kids might get side effects from the jab. But the evidence so far suggests these side effects will usually be mild and pass quickly.
A study of vulnerable children aged 12 to 15 who've already had the jab found that vaccine side effects are "likely to be mild to moderate and clear up quickly" in this group.
Although the study numbers are small, the researchers said they hoped the data, which is published in the journal Archives of Disease in Childhood, should offer reassurance to parents and clinicians.
While serious vaccine side effects are very rare, it's also extremely rare for teens to be hospitalised with Covid – and this is why scientists have been cautiously weighing up the pros and cons. They're also considering the long Covid risks for kids.
What do children think?
According to a survey of 10 to 17-year-olds in the UK by the the Children's Society, 62% of children said they want to get a Covid jab, while 11% said they would not want to. The rest are unsure, so we can expect to see more public health campaigns soon if the rollout is extended.
What will happen now?
The NHS in England had already been asked to prepare to roll out vaccines for all 12 to 15-year-olds in the event that the chief medical officers recommended the programme. Details of how children will now be called up for their first jab are yet to be released, but it's expected the vaccines will be given through schools.
In addition to this, the chief medical officers have asked for the JCVI now to look at whether second doses should be given to children and young people aged 12 to 15 once more data comes through internationally. This will not be before the spring term.
The chief medical officers think a single dose of Pfizer will reduce significantly the chance of a young person getting Covid and passing the virus on.
Clinical evidence shows that a single dose of Pfizer cuts the risk of catching the Delta variant of Covid-19 by 55% and has a much higher effect on preventing severe illness and death. It also cuts transmission.
In a Commons statement, the Vaccines Minister Nadhim Zahawi said parental consent would be sought before the vaccine was administered.
In the "rare event" that a parent declined but the child wanted the jab anyway, there would be a procedure to enable them to receive it if they were deemed "competent".