Emily Cherry, assistant director of policy and public affairs at Barnardo's, said young primary school children are coming across games and porn online, which can lead to them carrying out "harmful sexual behaviour" in real life.
She told HuffPost UK examples of this behaviour include inappropriate touching, "so touching another child's private parts, asking another child to touch their private parts", as well as taking compromising photos of themselves or another child, or watching pornography online during playdates.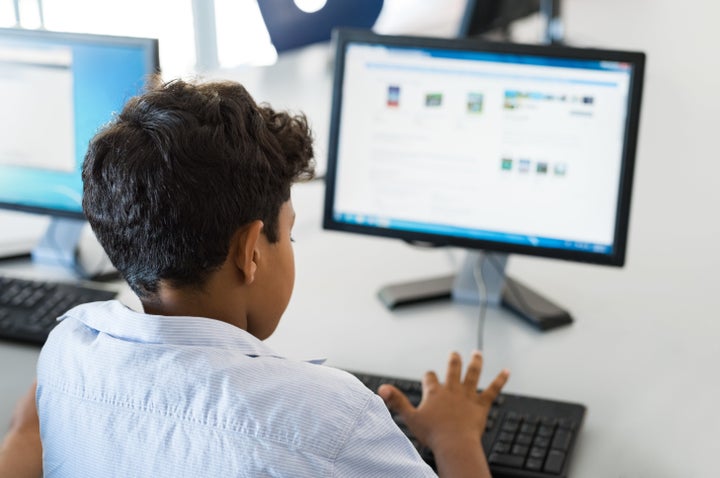 It's important to note that for most of the children displaying this problematic behaviour, there is "some form of abuse or exploitation in their own childhood". Cherry urged families with concerns over abuse to contact the charity for support.
There have also been cases of children from "loving, stable homes" being flagged to their services. Discussing growing concerns over internet safety among children, Cherry said the charity is particularly worried about grooming and the fact "vast numbers of children are able to have contact with strangers online, sometimes being coerced or manipulated into sharing images".
There are also worries over children seeing inappropriate content. "We know that younger children will stumble first across pornography and then start to actively seek that out to educate themselves about sex and relationships behaviour," she explained.
The ease in which children can live-stream themselves online was also flagged as an issue. "It's effectively taking a TV crew into their bedroom with them and being able to broadcast to people that don't know them," Cherry continued. "We know that can have an effect on their emotional health and wellbeing, and mental health, as well as the ability for grooming and abuse."
Tips for parents on internet safety

:: The first thing is to really understand the online world that your child is using - and what risks and dangers might be associated with it. Internet Matters has some great parental guides on everything from live-streaming to the sites, apps and games that your children might want to use.

:: Talk with your children, explore the online world together and talk to them about what they're using, who they're talking to and why they enjoy using those apps and games. Help them to manage their online world by having the right parental filters and controls in your house and knowing how to set things like privacy settings. Really it's about educating yourself as a parent and then getting alongside your child.

:: If your child is ever worried about anything, make sure you're always open to have those conversations and then you can help them to report where there's inappropriate material or behaviour, or help them access support.
A 2015 report by the charity found three-quarters of referrals for child sex abuse were internet-related. The charity has now called for greater regulation of the internet industry, including a real need for an independent regulator. It also said there should be better information and education for parents, social workers and teachers when it comes to online safety.
"The internet can also be a fantastic place for children to develop, to grow and achieve safely, as well," Cherry caveated. "It's a place where they can reach out for support if they're struggling with a particular issue. There is a good side to the online world."