Children in need of 'low-level treatment' for issues including anxiety, depression and eating disorders face a "postcode lottery" when it comes to accessing support, a new report has warned.
Spending on children's mental health services in England has fallen in more than a third of areas, according to a study by the Children's Commissioner.
Low-level services are crucial for prevention and early intervention when it comes to mental ill health. These services include school nurses or counsellors, as well as drop-in centres or online counselling services. Their primary aim is to help prevent conditions developing into more serious illnesses.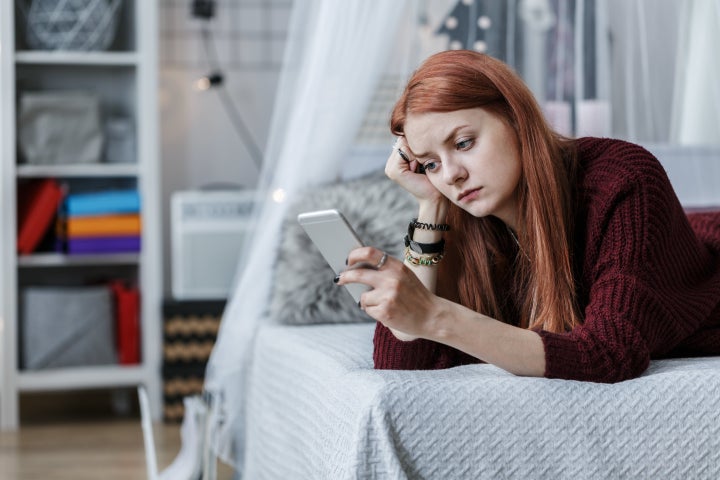 Researchers found £226m was allocated for low-level services in 2018/19, just over £14 per child. Around half of this funding comes from local authorities (LAs) and half from NHS sources.
While total spending across all areas in England increased on the whole, the report found that very high-spending areas were masking a larger proportion of low-spending areas, and that wide variations existed across the country.
In 2018/19, the top 25% of local areas spent £1.1m or more on low-level mental health services, while the bottom 25% spent £177,000 or less.
Reported spending per child in 2018/19 was higher in London and the North East but lower in the East Midlands, the East of England and the South East.
In London, for example, spending per child was £17.88, compared with just £5.32 in the East of England – a large disparity.
Jo Holmes, who is children, young people and families lead for the British Association for Counselling and Psychotherapy (BACP), told HuffPost UK: "This report paints a worrying picture of the disparity in support offered to some of our most vulnerable young people.
"It's something our members are witnessing every day, whether they work in schools, the NHS or third-sector organisations. We're pleased the Children's Commissioner is drawing attention to this issue."
She added: "Squeezing these vital services with reduced funding is counter-productive and damaging to a generation of young people. There is a 'missing middle' of children who are not referred to NHS services – but still need mental health support. They are being supported by school counsellors, which is why ensuring adequate funding for school-based counselling is so important.
"This is not good enough and something the government must address. We have to think of the long-term impact."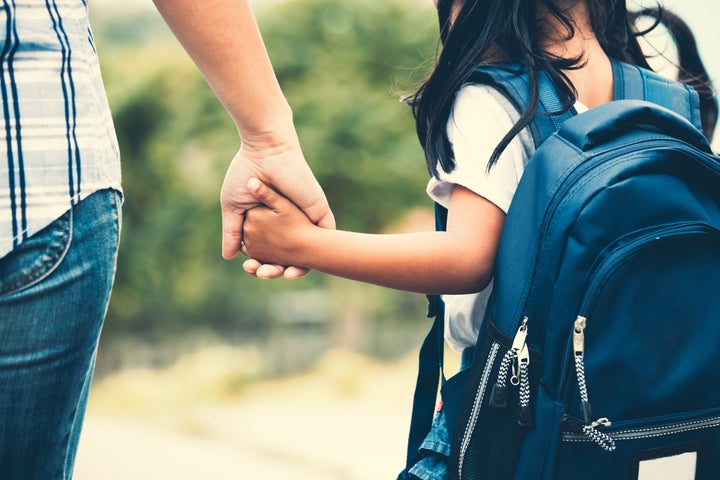 The report called on the government to monitor local areas' progress and to put pressure on local authorities and the NHS to create joined-up plans to support children who do not require specialist care.
Anne Longfield, the Children's Commissioner for England, said: "This report reveals for the first time the postcode lottery facing the increasing number of children suffering from low-level mental health conditions like anxiety and depression.
"The children I speak to who are suffering from conditions like anxiety and depression aren't asking for intensive inpatient therapeutic treatment, they just want to be able to talk to a counsellor about their worries and to be offered advice on how to stop their problems turning into a crisis."
She acknowledged that local authorities are under financial pressure, but warned that those who are spending barely anything on low-level mental health services "cannot continue to leave children to struggle alone".
Emma Thomas, chief executive of mental health charity YoungMinds, said she has worked with young people who say that getting the right mental health support from a youth worker, school counsellor or local charity saved their lives.
"While extra money for specialist NHS services is of course welcome, it's better for everyone if young people can get help before their needs escalate or they hit crisis point," she said.