The Climate Coalition – a group of more than 100 organisations and charities including the National Trust, Women's Institute, Oxfam and the RSPB – has claimed the length of our favourite fried treat has shrunk by as much as an inch because of the impacts of unpredictable weather and climate change.
Potato yields were down an average of 20% in England and Wales in 2018 compared to the previous season because of the summer heatwave. The high temperatures and a lack of rain meant that farmers harvested smaller and misshapen potatoes, it said.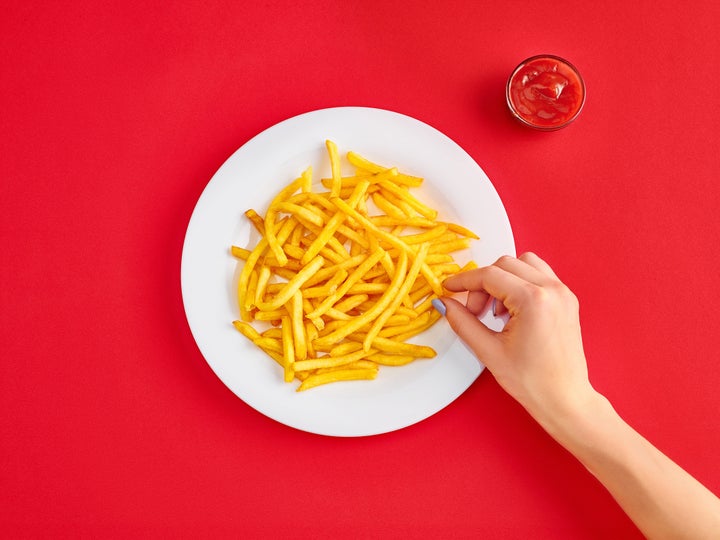 Climate change also poses a "major threat" to British carrots, wine and other fruit and vegetables, the Climate Coalition said, with yields of carrots and onions also dropping due to warmer than average temperatures. Meanwhile, unseasonably cold weather last spring had an impact on English vineyards, which reported up to 75% of their crop being damaged by frosts.
"Losing an inch off our chips is no laughing matter," Clara Goldsmith, director of The Climate Coalition, said. "We should be doing all we can to help safeguard our homegrown fruit and vegetables for future generations."
Michael Gove, secretary of state for environment, food and rural affairs, said the government would reward farmers who reduce their emissions and adapt to the effects of climate change through its Environmental Land Management scheme.
"High-quality, locally-grown fruit and veg are a crucial component of British diets. Yet, as we saw with last year's drought, this nutritious food, and the livelihoods of the hard-working farmers who grow it, are increasingly threatened by more extreme weather and increased pests and diseases as a result of climate change," Gove said.