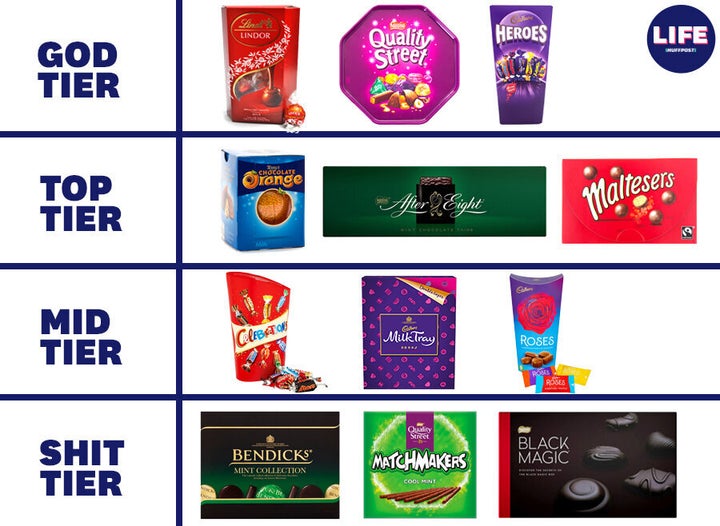 The humble tier meme has been used to rank everything from biscuits to chocolates and ice lollies. Now, we've ramped things up a notch with a seasonal twist on everyone's favourite food meme. Prepare to be outraged.
Every Christmas since 2016, we've asked HuffPost UK readers to rank their favourite festive chocolates in the list below – resulting in thousands of votes. And these have formed the basis for the ultimate god-tier-to-shit-tier Christmas chocolate ranking.
Entering the prestigious God tier – aka the best of the best – are Lindt Lindor truffles, Quality Street and Cadbury Heroes. On the top tier sits Terry's Chocolate Orange, After Eight and a classic box of Maltesers, while the mid tier is home to Celebrations, Milk Tray and Roses (kind of controversial, no?).
Sadly, it would appear nobody cares much for dark chocolate, with Bendicks mint collection and Black Magic chocs left trailing behind, alongside mint Matchmakers, in the fabulously-named shit tier.
Disagree with the above? See the ranking in full and cast your vote below.