A woman has sparked a massive online debate after asking whether she is unreasonable to ask her guests to chip in for Christmas dinner.
We all know Christmas is expensive. The average family spend around £800 on Christmas, according to figures from last year. But for those hosting a large family gathering on the big day can expect to splurge way more than that.
So when one woman offered to host her family's Christmas dinner - including her partner, her mother and three sons and their families - she grew conscious of the financial cost.
Writing on a Mumsnet thread, she explains that her and her partner have had a difficult year financially and, because her party want to eat a "huge joint of beef", she could do with some financial contribution.
So following her son's advice she asked all guests to "chip in" a fiver. But the woman's mum isn't having any of it.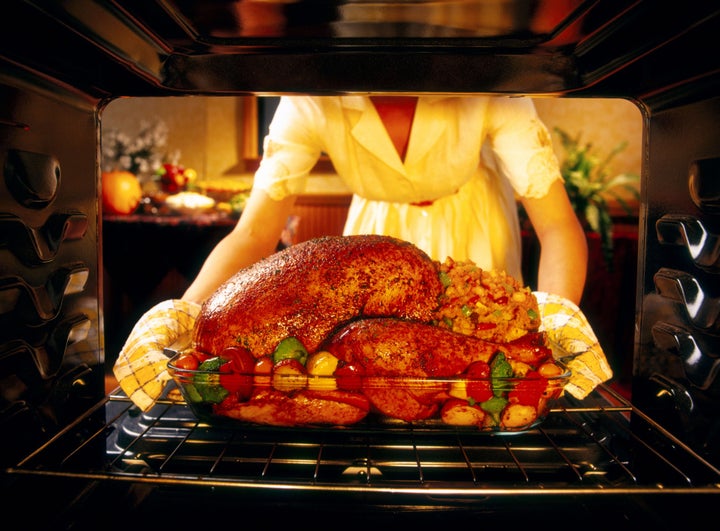 According to the user, her mum "has thrown a huge paddy at this, saying she is a VIP and after all she has done for us she shouldn't have to do tribute towards her own dinner".
The woman then explains that her mum has had a "sizeable inheritance" and therefore believes she is in a "better position" to contribute than any of the guests, including the hosts.
"I would let it go, I know it seems petty, but as a matter of principle it has pissed me right off that she has this sense of entitlement above any of the rest of us- and believe you me she is no more entitled!!"
She ends the post by asking whether she is being unreasonable to give her mother an ultimatum: Chip in or "fuck off and have Christmas dinner elsewhere".
Some have sided with the host
"If I were your Mum and had come into a sizeable inheritance, I'd pay for the whole dinner; but then I'm not your Mum," one user wrote.
Another wrote: "The only reason her behaviour would be a bit acceptable is if she has hosted every other year and no one has ever helped out."
Others have sided with the woman's mum
"You can't host and ask people to pay," wrote one. "If you can't afford beef, do something that you can afford."
Another wrote: "Don't offer to host if you can't afford it."
While others said that they would expect guests to bring something:
"I would definitely expect people to bring things with them - a cake, a bottle of wine," one user wrote. "Most families would be grateful that someone is hosting and offer to chip in. Asking is a bit rude, but your mother's reaction is way over the top."
Another added: "We have a big family and decide,eg, one person will bring the desserts, another the crackers."
Others suggested other solutions:
"I definitely wouldn't take money off family for Christmas dinner, but I wouldn't be asking people what they wanted either. If I were you, I would buy a large turkey, which will work out much cheaper."
Many feel there is more to the story:
"Is there some kind of backstory?" asked one.
Another said it "depends on what's happened previously".
Related