A Cambridge University college has denied allegations that it covered up anti-Semitic abuse after Jewish students claimed they were attacked at a party.
Three students say members of Christ's College sporting societies, the Marguerites and the Hippolytans, shouted "fuck you Jew, you don't belong here" and "fuck off darkie" after they entered the graduate union bar during a closed party.
One of the victims, Shlomo Roiter-Jesner, has accused the college of brushing the incident "under the carpet" after an investigation by Christ's found no evidence of racist or anti-Semitic behaviour.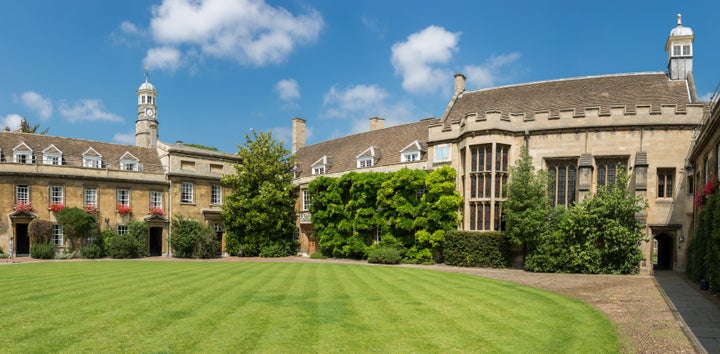 The three students were walking back from a sabbath dinner at a rabbi's house when they stopped at the grad bar during a party in October.
Politics student Roiter-Jesner told the Telegraph the revellers noticed they were wearing Jewish skullcaps. "All of a sudden they were shouting: 'Jew, get f**k out of here'. We tried to leave but they were yelling at us," he said.
The students allege they were then dragged out of the building by several large men, who attempted to choke one of them with a scarf and threatened to "smash our faces in".
The college obtained CCTV footage of the incident, but it had no sound recording. Two students have since been disciplined by Christ's for using foul language and participating in a scuffle.
In an email to the Jewish students, master of the college Professor Jane Stapleton said that the pair had denied initiating physical hostility or using any anti-Semitic or racist language.
The college has not identified the students or revealed what punishment was handed out.
The Union of Jewish Students (UJS) has condemned the attack as "disgraceful", saying the incident was "another example of anti-Semitism not being taken as seriously as it should be".
In a statement, the UJS said: "Although we welcome Christ College's decision to discipline two of the perpetrators, it is vital that the College are transparent in their processes.
"The College should take anti-Semitism as seriously as they would any other form of discrimination, and we hope that further action will be taken to ensure this."
But in an email to Christ's students seen by MailOnline and The Times, Professor Stapleton "strongly rejected" the allegation that anti-Semitic abuse had been covered up.
"I want to assure you that the College and I personally condemn in the strongest possible terms anti-Semitic, racist or any other form of discriminatory abuse, and that uncompromising disciplinary action would be taken if any substantiated evidence comes to light that a Member of Christ's engaged in such conduct.
"At this point the College has no corroborating evidence that any of its students has been involved in such behaviour."
The news comes on the same day that the NUS has launched a research into the experiences of Jewish students in an attempt to ensure they "feel welcome on campus". The results are set to be published in March.
Related